Day#10 of 21 Days Free Law of Attraction Online Course
(If you are yet to registered for this course then Register Now: 21 Days Law of Attraction Course)
WHAT YOU SHOULD DO IF YOU ARE NOT HAPPY WITH YOUR CURRENT JOB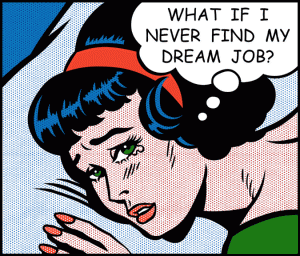 Are You having a Difficult Job?
Do you think You Deserve A Better Job?
You Always want a Dream Job, But End up in Wrong One, Why?
Do Your Dream Job Really Exist?
How to use Law of Attraction to leave your current Job and Get Your Dream Job?
IF ALL THE ABOVE, WHAT YOU ARE FACING NOW, THEN READ ON:
If you are in a current job and you don't like it. You always hate it and curse the time you are having in it, then remember doing this give you a more pathetic job.
Remember, Law of Attraction says "Like Attracts Like", so the more You hate it will give you more unhappy environment and job.
What's The Key to Dream Job Then "Being Happy All The Time."
If you believe you get a dream job it means your dream job exist. If you know you have a Dream Job out there, then why you should be worried about it.
Stay calm, stay happy for it. Dream job only comes when you are happy, relaxed and know you are destined for it. The day you be grateful for all you have and be happy believing that your dream job is on its way the very moment your magic start in the Universe.
When you get happy for something even before you received it means, You said to the Universe You Deserve it..
You Must be thinking, "I am so Unhappy in my Job and how can I be Happy Now?"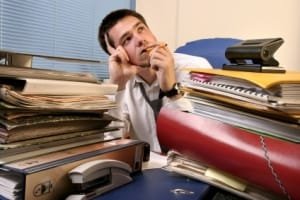 CHANGE YOUR MIND FOR THE CURRENT JOB:
If you are in a job that you want to change and want to get  Your Dream Job, then change your mood for the current job.
Talk to your current Job like a Friend and Say to your current job in Your heart:
"Hey, my Current job you served me well till now, you made me pay my bills every month, but time has come to depart. My Dream Job has come for me and I like to say Thank You for keeping me employed through the last day. I hope you get a new amazing person who loves you immensely."
Believe me when you talk about your current job like this all your negativity will vanish and you feel so relaxed and you strengthen your Laws of attraction infinitely. (You must be feeling relaxed reading this I am sure about it 🙂 )
ACTION POINTS TO GET YOUR AWESOME DREAM JOB:
First, Stop being unhappy in your current job and start being happy.
Believe that you current job is just a temporary one, until the time your dream job Found you, your current job is a friend who pays you bills and you work for him.
Be Happy, calm and confident that Your Dream Job is on its way and throw away all worry.
Be Grateful to Universe for Creating Your Dream Job and Practice Laws of Attraction religiously.
Make a Visual of Your Dream Job and Create Vision Board or Vision Book.
The Key is being happy all the moment and being grateful for whatever you have and let everything change miraculously.
If you want to read more about the dream job, how to create Vision Board and what affirmation to use, then read my post on Dream Job: How to Attract Your Dream Job?
I am sure this would be a great guide for you, anything more you want to know, I am happy to help you out.
Have a Super Awesome Life with all the moment in happiness and  it's happening this moment in the Soul of The Universe.
Thank You Universe!!!
STAY MOTIVATED, STAY AWESOME.
Please share, this post with others on facebook, twitter and everywhere else, let's help more of our friends in getting their Dream Job and Create Happiness. Remember the more abundance we create for others, the more we receive.