AWESOME PEOPLE: AWESOME STORIES
Magical Success Stories: How They Fulfil Their Dreams In Just One Month? (Series-2 )
The magical adventure of these magical people continued, the last four law of attraction success stories were phenomenal, but there are more to tell. There are many more magical people living their dreams and many more people changing their lives.
If you haven't read the Series-1, do read those magical stories for sure. Click the link below:
 Magical Success Stories: Series-1 -Law Of Attraction Success Stories of Dream Job, Love, and Happiness
These stories in Part-2 tell about how these magical people change life step by step and living with gratitude. These are the law of attraction stories of love, the law of attraction success story of soulmate and money magnetism. I am sure these inspirational, these magical success stories will give you the motivation to live your dreams. Always remember nothing is impossible if you try, at the same time nothing will change unless you start.
Go ahead read these stories and be a part of their journey.
 Law of Attraction Story#1: Meeting Her Soul-Mate and Getting Married
This young woman was leading her excellent career from success to success, but life was caught behind in only one area, that is meeting her perfect partner or soul mate. It's been a year her parents were looking for the perfect match and she too believes in finding her soul mate. But there was no progress. Proposals come and go, but meeting an amazing person, well-educated, well-traveled and one with full of life was becoming a distant dream.
At the beginning of magic practice, she wrote her wish with all the details of her perfect partner. And asked the universe to send the perfect guy.
Just one week into the magic practice and her parents invited her to meet one boy. The boy's family was their family friend thought she knew him from childhood, they haven't met in the last ten years. The boy had studied in Europe and now working there.
The moment she met him, she knew it was him matching all the qualities, and just in a flash like they were waiting for each other. The next week marriage got fixed and they got married three weeks later.
She was living with magic that all that she desires all these years, just came a flash while she just started believing in the magic.
Before starting the magic, she has never written her wishes actually and when she did, she did with the utmost of love and bang the Universe gift her what she wanted.
She is now happily married and they are living their dream life.
Law of Attraction Story #2: Started Her Dream Business
A housewife from Mumbai, who has joined the 28 Magical Practices, started experiencing the extreme positive frequency. She was able to feel it and live it every day.
Though she faces challenges, that didn't deter her to stay back, she always asks questions, understood the wisdom and continue her journey. This lady started believing that she can bring much more happiness into her home than before, and she did it. Her relationship with her husband improved magically.
It's been years she wanted to start her dream Business, but the lack of finances and direction was always keeping her back. As we started moving with the magic, she gave too much of gratitude to money and feeling abundance.
From nowhere, things started changing and her financial problem solved, and she starts gaining her confidence to plan out her business. Just in 2 months, everything got finalized. Just in 2 months, she was able to do it.
Now in March 2014,  she has started her business.
Law of Attraction Story #3: Harmonising Relationship at Home
One lady who was not having harmony with her mother in law for years and always found it difficult to live with her, she has done something remarkable. She always gets bothered with the authoritative attitude of her mother in law, as she joined the Magical Practice she never thought that it is possible to heal her relationship.
As the practice move ahead and started making her believe the miracle power of gratitude. She started giving unconditional gratitude to her mother in law. As she pours gratitude the anger and resentment vanished and she felt love for her, as Law of Attraction Says "Like Attracts Like" the same thing happened, her mother in law started appreciating her and in just a few weeks their relationship changed magically.
The miracle is that now her mother-in-law has joined her on this course. She is also following this magic and experiencing peace. Now they are doing magic together living happily and enjoying life to fullest.
And she says now her house is like a heaven of happiness all around.
Change is happening magically because all these people are taking a transformation journey into the magic.
There will be many more parts to follow. Would you like to read them? Would you like to read their whole stories? If you love to then write in the comment box at the end of this page.
Would you like to take your transformation journey with 28 Magical Practices?
Would you like to take a leap of faith for just 28 Days to change your Universe?
If you are committed to fulfilling all your dreams, then join this phenomenal course. Take Action Now: Book Your Slot Now for The Life-Changing "28 Magical Practice Guided Training Course".
Thanks a zillion. May the Magic Be with You.
THANK YOU, THANK YOU, THANK YOU.
Love & Gratitude,
Awesome AJ
Law of Attraction Coach & Motivational Speaker
---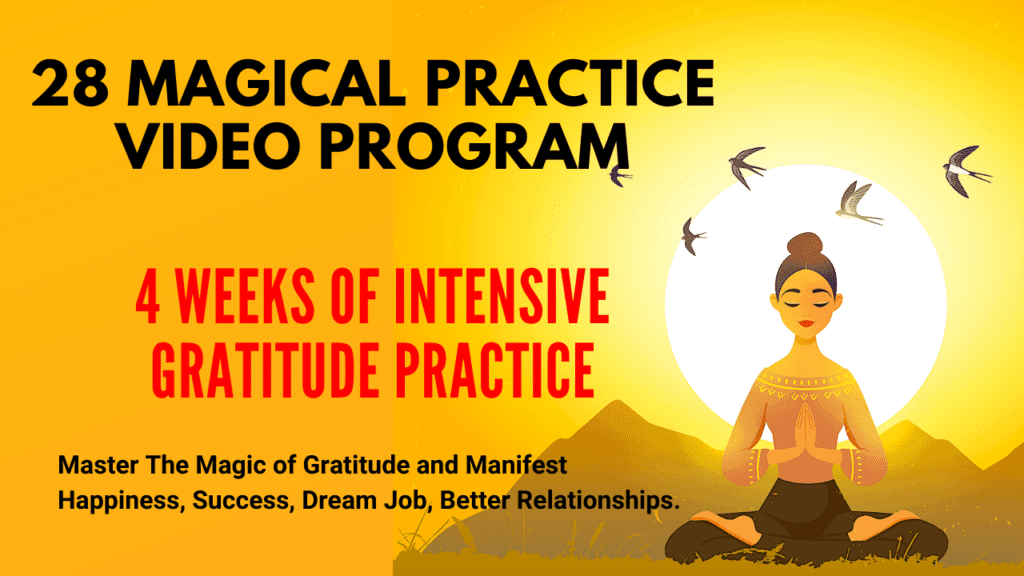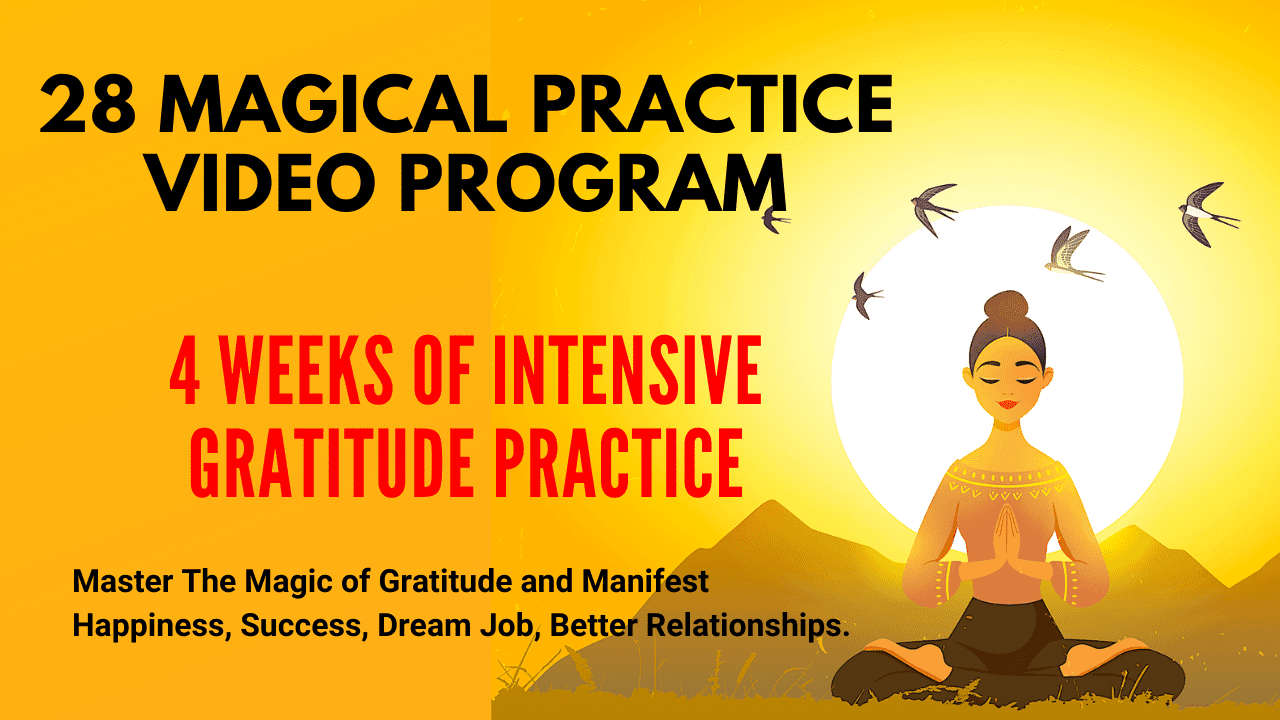 ---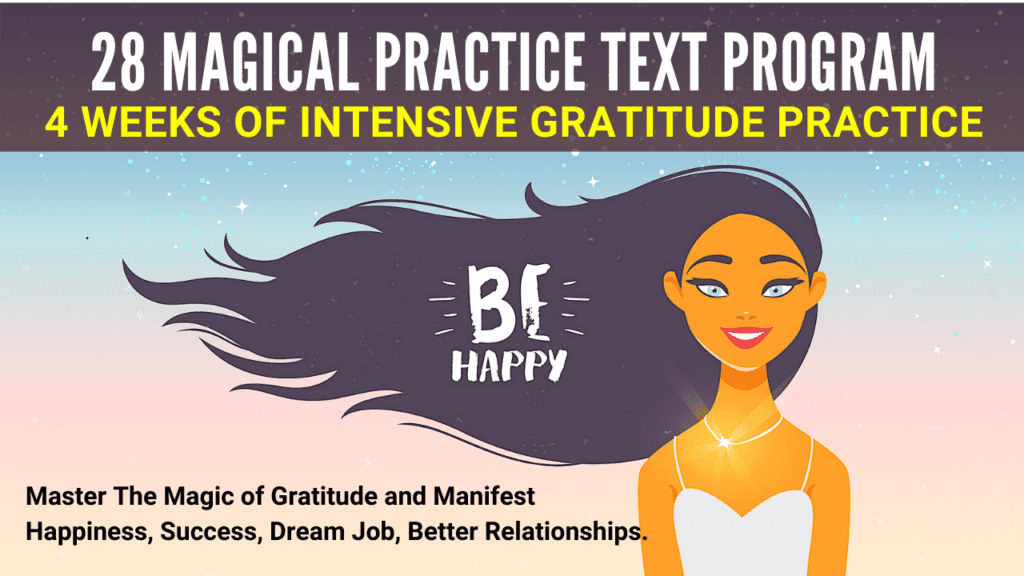 ---
If you find this post inspiring, do share it on Facebook, LinkedIn & Twitter.