AWESOME PEOPLE: AWESOME STORIES
Magical Stories That You Cannot Miss: How They Fulfill Their Dreams In Just One Month? (Series-3)
The magic of Gratitude is shining high and one after another story is getting unfold.
With the power of gratitude, these magical people move the Universe to fulfill their dreams. This series of Magical Success stories tells the life experience of such amazing people who actually fulfill their dreams with magic.
These stories are the true testimony that anyone can change their life in just one month if they desire to do so.
The magical adventure of these magical people continued.
In today's "3 Magical Stories That You Cannot Miss" you will read the Law of Attraction Real Life Stories about professional success, following a passion, finding your happiness, attracting money, getting a free trip and winning awards. And all these possible with the power of gratitude in just one month.
These stories in Series-3 talks about how these magical fulfill their dreams with gratitude. I am sure these inspirational, these magical success stories will give you a motivation to live your dreams.
Always remember nothing is impossible if you try, at the same time nothing will change unless you start.
Go ahead read these stories and be a part of their magical journey.
Law of Attraction Story: Following Her Passion – A Dancer's Dream:
Neha, for her dancing, is like letting her soul go free, dancing is the divine act of connecting with the source, dancing is her passion.
She always wanted to be a dancer, she wanted to be the best, and she wanted to learn, earn and live her life with dancing. Dancing has become her love.
Going out in the world and establish herself as a professional is a dream that she started building her soul. But living that dream isn't seems easy.
Her family was conservative and it's not easy for them to let her go on her chosen path. Following the call of the soul wasn't seems easy. Every time she thinks about unfolding her desire to her parents, she steps back because convincing parents seem to be an uphill task. Chances of approval seem to be impossible.
The confusion, the uneasiness about, not following her dreams and the fear of getting the "no" was making her suffocate within. In all these, she finds her way into magic. It's like the Universe bundled up the answer to all her queries in just one package.
She joined me for the magic and as we started the journey, she starts seeing the greatest power of gratitude.
She took gratitude practice to the core. This gratitude made her feel at peace and it gave her immense confidence to believe that yes the whole Universe is waiting for her.
She starts believing that what she dreams is her destiny and everyone going to support her in this endeavor. Gratitude and magic took her confidence in the peak and she started feeling joy and happiness in her soul.
When this starts happening, everyone around her feels the positive vibes within, everyone wants to be with her and they love her company. Studies and college life became total fun with gratitude.
As everything was changing fast with magic, she was gifted with an Activa Scooter by her parents even without asking.
She was at the peak of happiness. Also, she got an offer for teaching Yoga, which again brought a part-time income for her.
And now as everything was happening magical, her big wish come true.
Finally, her parents recognize her love for dancing. They agreed to her dance class and she had joined her favorite dance academy immediately. As she starts living her passion, she lives the joy of her soul and recently she gave her debut stage performance.
There is absolutely no looking back, infinite happiness is what she is living every day in her life.
Now she is pursuing her passion for dancing, enjoying her studies and living her life in magic.
All this transformation happened just in one month of magic. Magical Power of Gratitude is Totally Massive.
Law of Attraction Story: Winning Free Trip & Performance Award:

Meihol's Journey continued, he discovered the true essence of 28 Magical Practice. His gratitude practice for his work and for everyone becomes a regular habit. He was enjoying his work fully.
We were in the 3rd week of magic practice and he was filled with a load of gratitude. Amid all those grateful days, he got a call from one of his Supplier (he is an entrepreneur) and was informed that he is getting a sponsored free trip to Goa for the annual sales meeting. It was totally unbelievable. It has never happened before and now it has come suddenly.
It was a miracle; he just now attracted a completely free trip, that too for Goa. He packed his bag and fly for the amazing free trip.
As he reached there filled with gratitude, kept meeting new people pouring thank you to everyone, surprisingly he won the Best Sales Award from the company for excellent sales record.
All these were totally unexpected and he was doing great work in his business, but the usual restlessness of business wasn't creating miracle like this until he finds his way to magic.
From that very first encounter with magic, he is totally living his magical life. Now he and his wife, both are regular participants in my magic course and changing every aspect of life phenomenally.
He is now a total believer that Magic can bring anything to match our happiness and positivity.
Now he is at peace, happiness and with complete harmony with work and money.
These are the Magical Stories You Cannot miss" for today.
Like the Magical Success Stories (Series-1) & (Series-2), I believe these three magical stories also inspired you greatly.
If you haven't read the Series-2, do read these magical stories for sure. Click the link below:
So many people who are following this magic of gratitude are building their self-esteem, removing negativity and creating abundance in every area of life.
There will be many more stories to share. Would you like to read them? Would you like to read their whole stories? If you love to read then write in the comment box at the end of this page.
Would you like to take your transformation journey with 28 Magical Practices? Would you like to take a leap of faith for just 28 Days to change your Universe?
If you are committed to fulfilling all your dreams, then join this phenomenal course. Take Action Now: Book Your Slot Now for The Life-Changing "28 Magical Practice Guided Training Course".
Thanks a zillion. May the Magic Be with You.
Thank You, Thank You, Thank You
Love & Gratitude,
Awesome AJ
Law of Attraction Coach & Motivational Speaker
---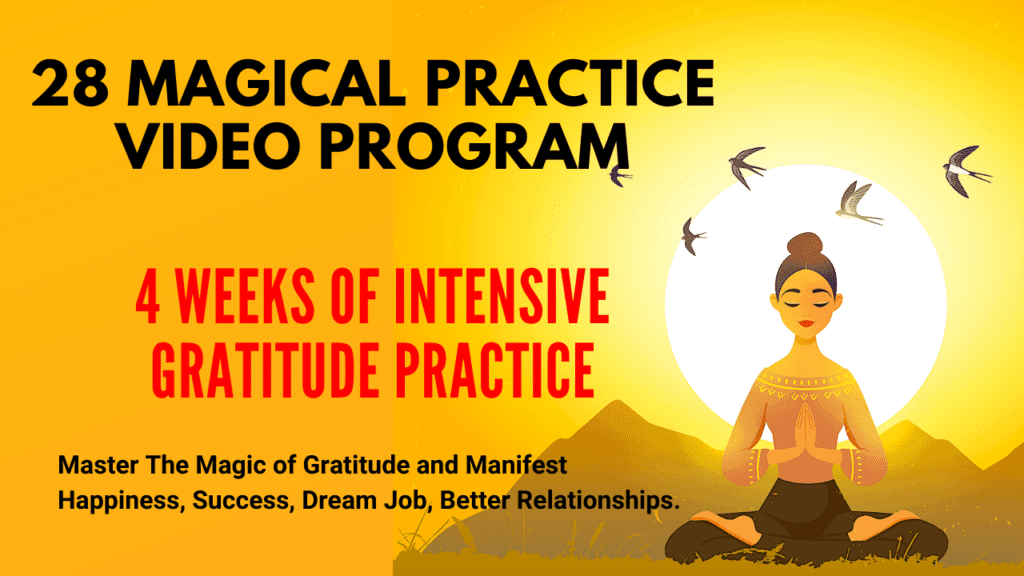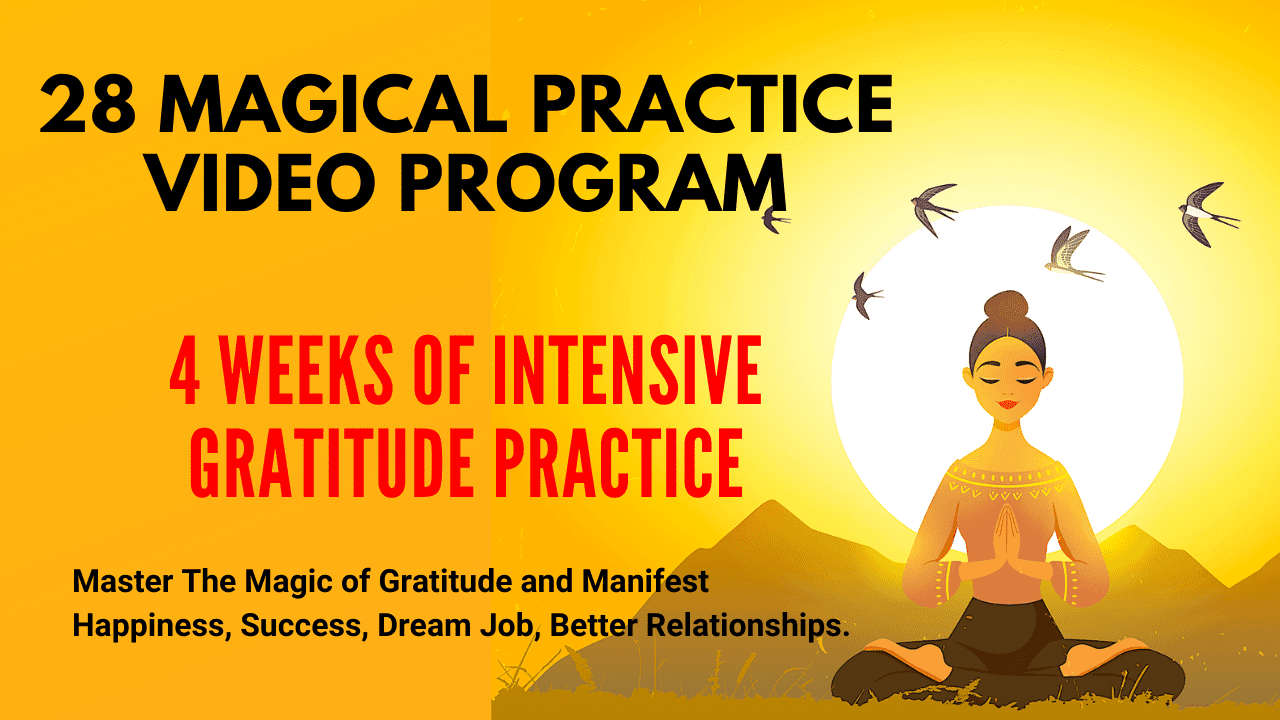 ---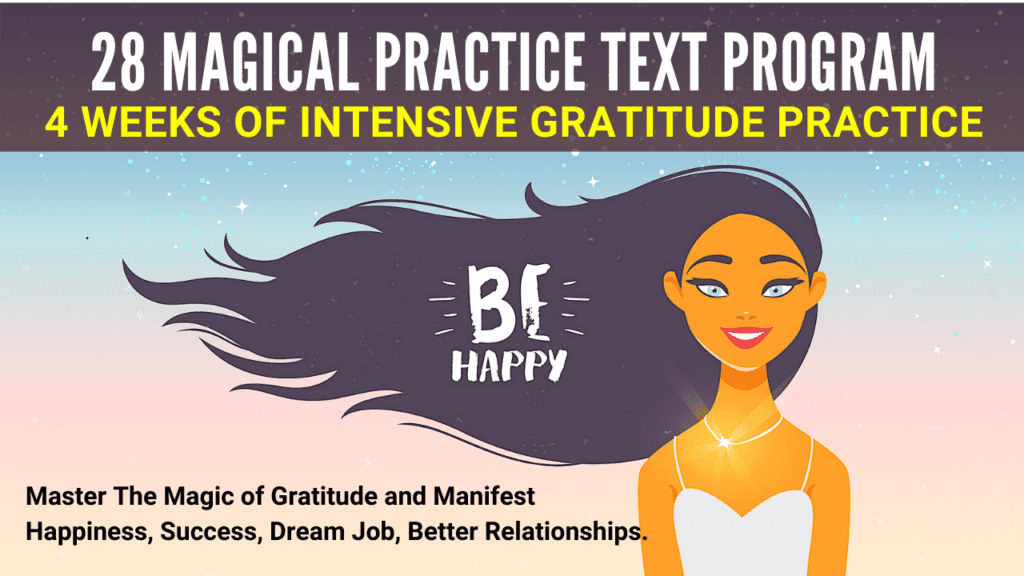 ---
If you find this post inspiring, do share it on Facebook, LinkedIn & Twitter.