Dream Job, Success Story, and Law of Attraction are the best combinations that everyone loves to read.
Isn't it?
Today, I am sharing a Dream Job Success Story that you will inspire you. This story is a perfect example of how the Universe's Law of Attraction for Dream Job works.
As you read this post, you will transform yours understand about why you struggle with your job and how you can manifest your dream job.
Are you ready?
If you are struggling with your present job, it's not your fault. There are many external forces which made you believe that you meant to struggle.
But the key is you are not stuck – there is something you can do about it.
And this story is a perfect example of how someone has changed his life within a month time and manifested his desired dreams with the power of gratitude.
Though there are so many success stories to tell, I love to tell this story of Prabhat today because so many people are struggling in jobs they hate.
If you are also looking for your dream job and asking "how to attract my dream job?" then this post is your perfect answer.
Here we go to the Dream Job Story.
Law of Attraction Success Story:
From Struggling In Job to Manifesting Two Dream Job Offers In Just One Month.
Prabhat is working in the IT industry for years and despite having a good experience, he was struggling to get his desired profile and a good job. He was totally unhappy with his present job.
Almost a year before he has decided not to stay in the same situation anymore and want to take his destiny in his hand.
That's when he got to know more about Law of Attraction, it was difficult to accept for him at the beginning that he can dictate his life and can have the kind of job he really desires.
Like everyone else, he wants to have his dream job but can't believe that getting the dream job is easy and possible. Many of you might be in the same wagon where Prabhat was.
I keep hearing this from people "AJ Dream Jobs are an illusion and only those who are lucky can only get it".
When I hear this I totally disagree with them and I tell them my stories, how I manifested my Dream Jobs one after another with right intention and law of attraction.
For years, I am helping people in manifesting their dream job with the law of attraction. And it works for everyone. If you are struggling with a bad job then also you can manifest your dream job and same way if you are jobless then also you can manifest your dream job or at least a big job that will work as a stepping stone to your dream job.
This concept is Universal and working everywhere. After helping so many people, when I found someone hopeless in their job, I jump into helping them.
So coming to the Prabhat's story, he was in the same wagon like most others, he has skills and desire but he was heading nowhere and feeling miserable in his present job day after day and week after week.
Then he contacted me on a Facebook forum and share his story. He was getting job calls, but he was facing two big challenges:
He was getting interview calls from companies he doesn't want and not getting even a single call from the kind of companies he wants to work with.

If at all he was getting interview calls, he was not able to convert them in spite of having good knowledge and experience. And with continuous failure, he was losing his confidence.
While struggling through this, he was losing his self-confidence and started feeling trapped in a situation he doesn't want to.
When he told me his story, I told Prabhat "You are destined to live your dreams, including your Dream Job". "The Law of  Attraction is working and responding to your thoughts and feelings. Change your thoughts and you can change your life."
He tried to change his thoughts and feeling for many days, but he comes up with a statement. He told me "AJ, I understand Law of Attraction, but my mind is not ready to believe that it can work. I don't feel like I have faith on this. And I am not moving anywhere."
I knew what he was struggling with because Prabhat's case was not a new one.
So many people get introduced to the law of attraction but couldn't believe that it is working in this Universe and they have the power to dictate their life. This is the most common challenge so many people are facing. Even this is so common that many people started hating the concept of the Law of attraction after failed attempts.
But hating the law of attraction is not the solution, but understanding is.
Because the law of attraction is not something we can use at the time of need or keep aside when we don't need. It's Universal and working all the time. The key is to understand how to align with it positively so that you can live your dreams.
I told Prabhat "time for you to build your faith in yourself first so that you can believe that you can live your dreams. Then you will have faith in the Universe and you can put your thoughts, feelings, and direction in the right direction and that's when all your dreams will come true including your dream job."
He thought about it for a week and then he said, I am ready and how can I do that. And I replied, "That Great, Getting Ready is the First Step To Your Greatness."
"To build that faith in yourself and in the Universe, you need to put yourself in the positive vibrational mode, your thoughts and feelings need to strengthen with possibilities and joy."
But his experience of last one year was not able to let him be in that state, and like him, many of you might be struggling with the same.
What's the solution to this struggle?
The answer lies in the "Power of Gratitude".
Yes! Gratitude is the simplest, but the most powerful human emotion that will set you in the positive mode instantly.
But gratitude is so simple that people don't want to believe that it is so powerful and life-changing.
The reason, it's so powerful because when you feel grateful or thankful, you can not feel any negative emotions like anger, sadness, anxiety, hopelessness etc.  It shifts your mind gears instantly from negativity to positivity.
I had invited Prabhat to join my One-Month Gratitude Program – 28 Magical Practice to build his faith and positivity with the power of gratitude.
He took a leap of faith and this is what happened at the end of the one-month journey:

Every word of him reflecting the power of gratitude and happiness.
In just one month of time, he changed his life from a struggling job to manifesting not just one, but TWO Dream Job Offers.
During that one month of the 28 Magical Practice Course, I helped him remove all the negative beliefs in all area of life and especially for the job.
Changes happened when you start believing in you. But you can't believe in yourself to the time you will be struggling with your negative feelings and actions.
The moment you shift from negativity to positivity, miracle happen.
But, if you have struggled for years with negativity at home or society or workplace then it's not easy to shift. For that, you need guidance to help you in understanding how to change your situations magically.
During this one month journey, I helped Prabhat in practicing gratitude for every area of life and for every single thing he has in life. He started being grateful for his family, friends, health, money and the present job also.
It's difficult to feel grateful for the present job when you are struggling in that, but that's the true essence of life. You can't change your life when you hate something too much.
My course is so magically designed that it helps him understood how to stay grateful for everything in his present job.
"Being grateful for the job you have doesn't mean you don't have to go for your dream job and greater opportunities."
The key to all success is "Being grateful for what you have and then attract what you want."
When you understand this and practice, that's when you can do, have or be anything you want in life.
Prabhat started practicing the Magic of Gratitude every day religiously. He was having a high-pressure job, but he took the time to do all the magical practices every day.
As he started doing it, the shift happened.
In just 2 weeks into the magical journey of gratitude, he got interview calls from 2 of his desired companies, he appeared for those interviews with utmost confidence, positivity, and gratitude.
And BANG!!!
He made it in both the interviews with flying colors.
SUCCESS HAPPENED, Not Just ONE but TWO Big Job Offers in hand.
And how long time it took for him to make this shift, just ONE MONTH.
Now, that's called RAPID MANIFESTATION.
But like you have read in the Chinese Bamboo Story, for every Quick Manifestation you need Faith, Positivity, Patience, and Action.
In this Magical Journey of one month, Prabhat not only manifests his Dream Job Offers but he transforms every area of life drastically. Now he is positive about his health, mindset, family, and everything. It's not that all the challenges end, but it's a new beginning where he knows that now living his dreams is not difficult because he knows the magical secret of gratitude now.
If you are struggling with a bad job and not seeing any progress, then please check this highly popular post: How to Manifest Your Dream Job with Law of Attraction while struggling in your present job.
Are you looking for something more?
Are you ready for a process that will change your life forever?
Join my one-month magical course like Prabhat to build your faith and unleash your greatness.
Prabhat has changed his life from struggling job to dream job with Law of Attraction and Gratitude in just one month of time. If you are also looking for a magical transformation like Prabhat, then take a leap of faith with me and the Universe.
Always remember:
"In this Universe possibilities are endless and with magical power of gratitude you can set yourself on the highway of success."

I am sure Prabhat's Success Story must have inspired you to manifest your dream job.
Take a Leap of Faith and Live Your Greatness.
Thank You, Magic Be with You.
Love & Gratitude,
Awesome AJ
Law of Attraction Coach & Motivational Speaker
---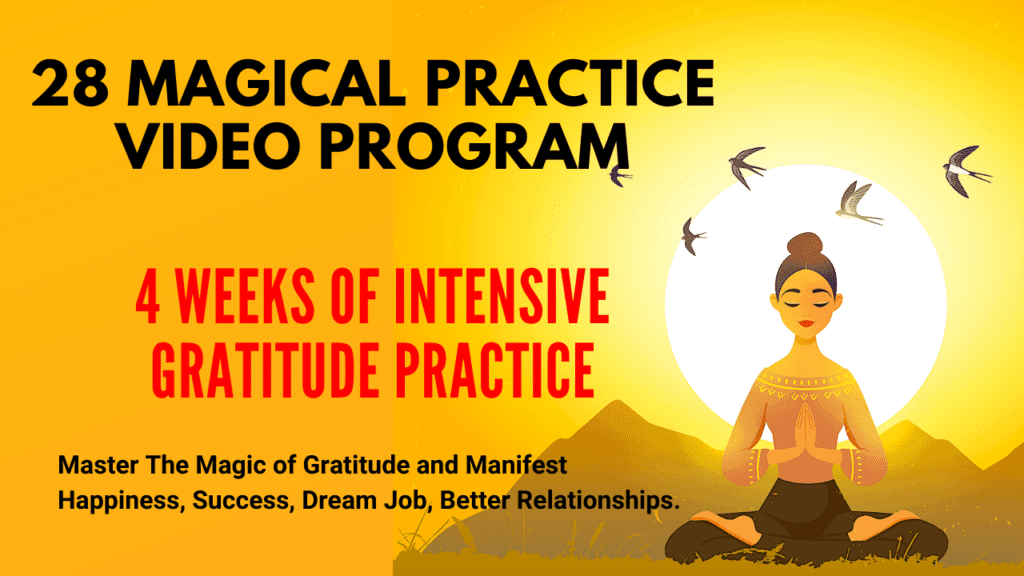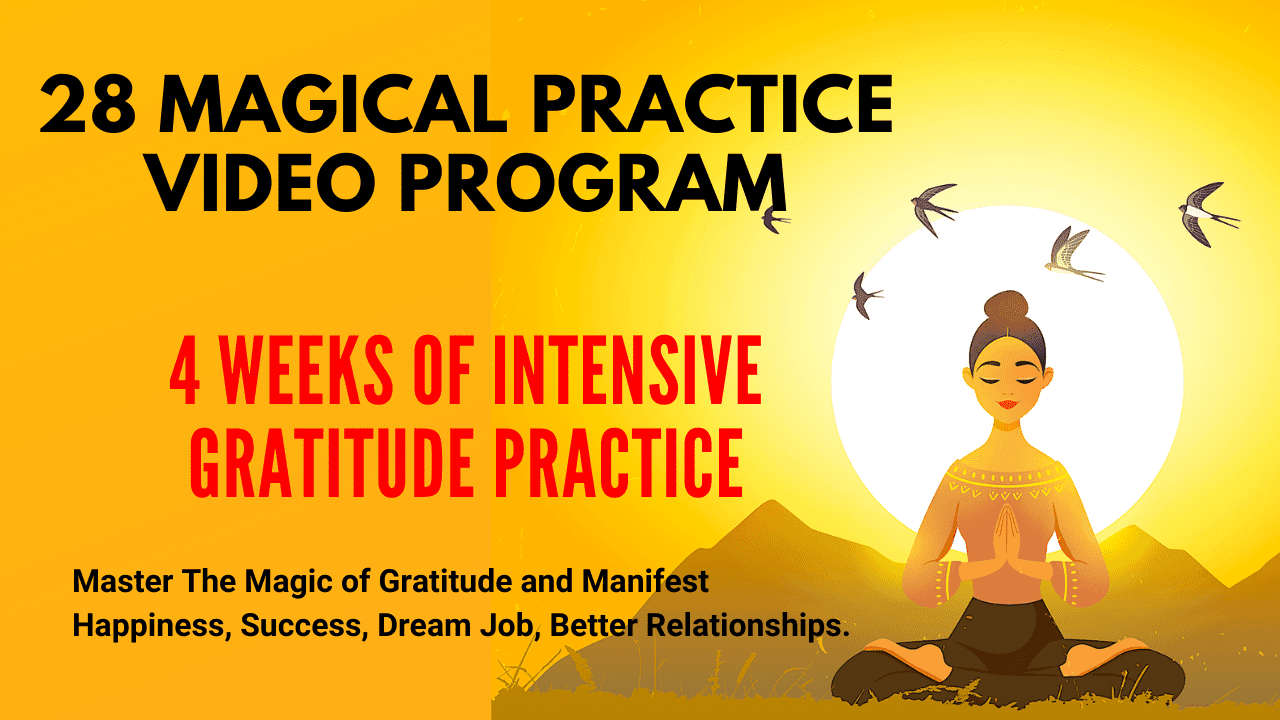 ---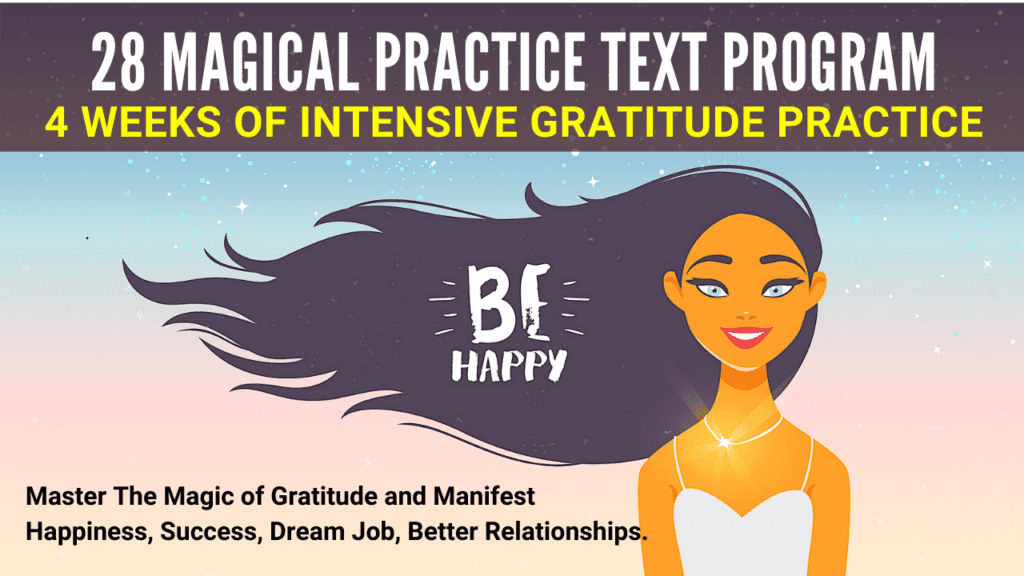 ---
If you love this post, then do share on Facebook, LinkedIn, & Twitter.