Are you lacking in Self-Confidence?
Are you struggling in following the law of attraction even after knowing it?
Do you go back to your old self after a few attempts with the magic of gratitude?
If your answer to all the above questions is YES. Then this post is for you.
Today I am sharing an inspiring story of Deepti, who overcomes her challenges by using the Law of Attraction.
Self-Confidence and Law of Attraction
Deepti had a deep desire to change her life magically but she was lacking in self-belief. As a result, she was lacking in self-love and self-confidence and always getting back to her past memories. She was trying hard but failing.
"Low self-confidence isn't a life sentence. Self-confidence can be learned, practiced, and mastered–just like any other skill. Once you master it, everything in your life will change for the better." – Barrie Davenport
Then she joined the 28 Magical Practice course with me but she failed to complete the 28 Days in her first attempt, although she had a deep desire inside to change her life. I understood her struggle and suggested her to take a leap of faith with my Personal Mentoring Program.
When she joined the program, I found she was not happy with herself. I guided her to overcome past negative experiences and follow the present moment with love and bliss. Once she started falling in love with her own self, she became more confident and strong in her life.
She gained back her confidence and gets aligned with the Universe. Later she joined the 28 Magical Practice again and experience the true magic of gratitude. Now she is spreading the magic of gratitude to everyone around her.
When Deepti gained her confidence and set her life in a positive direction, she sends her success story to share with the world. As she understands it very clear that it's not just her, there are many who are struggling in life like she was. Therefore, she wanted to make it a point that if she could do it, anyone can.
This is a true testimony of self-confidence and self-esteem.
Let's hear from Deepti about herself.
A Powerful Story of Gaining Self-Confidence
Dear Ajay, as I always say to you, that God / Universe has actually granted my request and sent you in my life as a Mentor and I truly feel blessed to have such a wonderful soul in my life who is actually helping people to make their life very beautiful, wonderful and successful. I know, whatever I would write here that words are actually very limited to express my feelings of gratitude towards you. Thank you, thank you and thank you for your support.
This is my second session with you of Magical Practice and I am feeling so good and really proud of myself that I completed it successfully [I can say 'I am proud of myself because of our 10 self-appreciation points practice I am able to do successfully].
The last session [just before this session] I could not complete because one of the major hurdle I always faced in my life and that is "not to trust any process". And that hurdle dominated me last time and I quit the magic practice in between. I know, again the fault was mine & this situation has always created the great amount of regret also. When I spoke to you after my failed attempt and joined your Mentoring Program, and the way you motivated & mentored me, I got the courage to take one more chance for magical practice, I must say, I can see the beautiful and positive changes in me clearly.
This session was very special for me because I completed this practice in one go with full of trust and faith and the feeling of calmness and completion is simply great.
I am writing it here so briefly, because I know, like me, many people are facing the same problem, who actually start the best practices, but because of lacking guidance or mentoring, they lose the track and get dissatisfaction, guilt or regret.
In this journey we need a mentor who will show us the next step, guide us and give us the confidence that we can surely do it. And that is why I am always grateful to my universe to send you as a mentor in our life. Thank you so much and stay blessed always.
Looking forward to the best ever next magical practice session.
With loads of regards,
Deepti
You Too Can Become Super Confident
I am sure many of you can relate to Deepti's story and the journey she took must be an inspiration to many.
I feel blessed that I could be a help to Deepti and made her believe in the Law of Attraction and the Magic of Gratitude. Like Deepti, there are many people who are taking a leap of faith in the Law of Attraction and the Magic of Gratitude and changing their lives phenomenally.
"One important key to success is self-confidence. An important key to self-confidence is preparation." -Arthur Ashe
If you are ready to change your life magically and gain self-confidence and happiness then do take a leap of faith in my 28 Magical Practice Program.
The Magic of Gratitude is very powerful and gives you the best start to the Universal Life of Abundance.
Wishing you a phenomenal life.
Love & Gratitude,
Awesome AJ
Stay Motivated, Stay Awesome!
---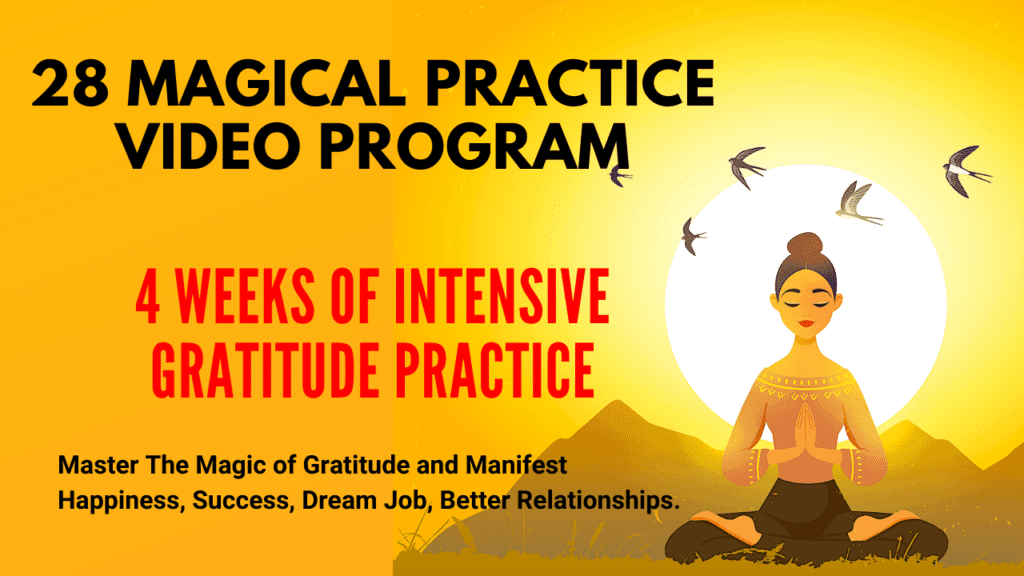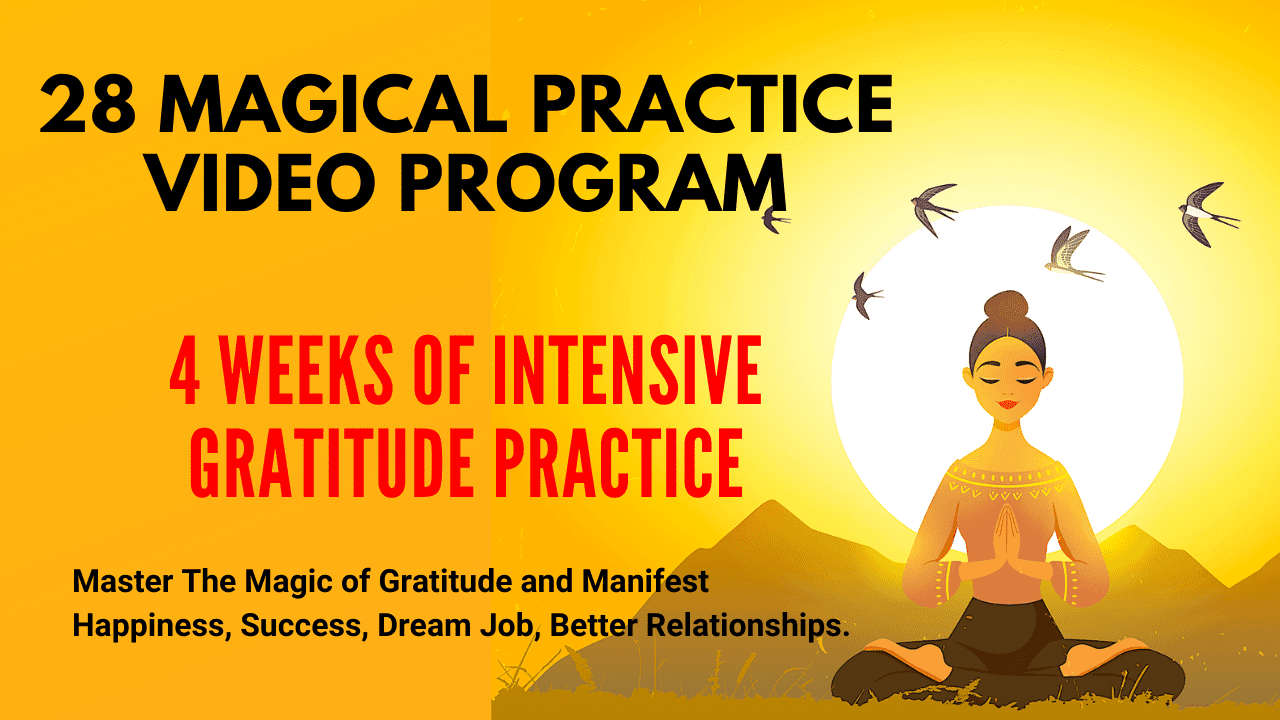 ---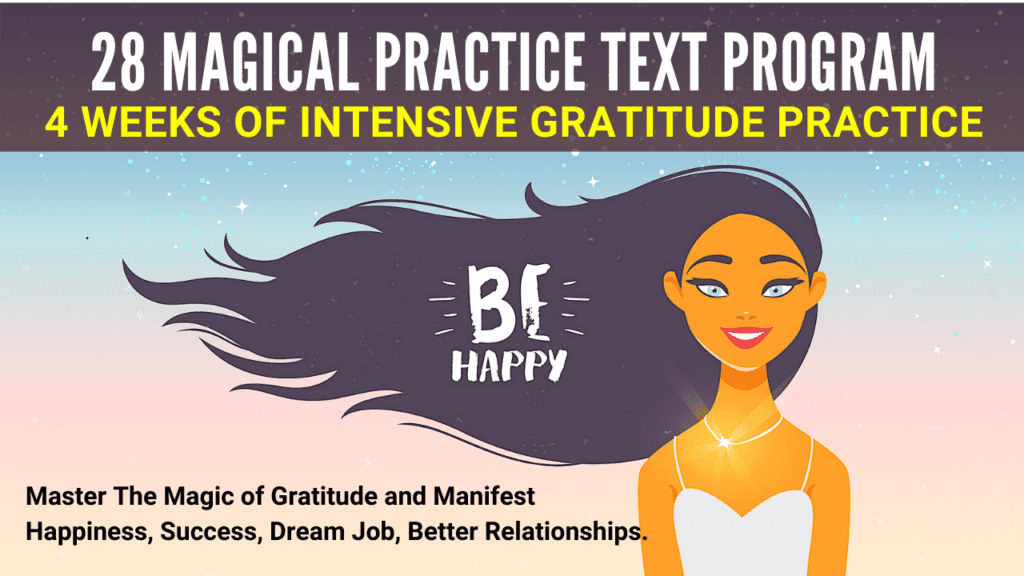 ---
Please share this post on Facebook, LinkedIn & Twitter.