Stress and Anxiety have become part of modern life. Too many people are getting crushed under these evils than anything else. May it be a complicated relationship, bad job, too much responsibility, or lack of money, you always end up with stress and anxiety.  And the list of things and situations that generate these negative emotions are endless.
But it's not the list that you should think about but what happened next is the point of concern.  When you get into the grip of these negative emotions you must make yourself because unrelieved stress affects almost every function of the body, causing insomnia, high blood pressure, constipation, depression and an assortment of anxiety-driven aches and pains.
If you are feeling stressed every single day, then you must look for the solution now. If you can't take giant steps then start with baby steps.
At times, even a few words of wisdom can set you free from these negative emotions.
In this post, I am sharing 50 Powerful Stress and Anxiety Quotes that will help you fight back and make you feel free.
50 Powerful Stress & Anxiety Quotes
1. The components of anxiety, stress, fear, and anger do not exist independently of you in the world; they simply do not exist in the physical world, even though we talk about them as if they do. – Wayne Dyer
---
2.  Anxiety is one little tree in your forest. Step back and look at the whole forest.
---
3.  Our Anxiety doesn't not empty tomorrow of its sorrows, but only empties Today of its strengths. – Charles H Spurgeon
---
4.  Nothing is worth your health. Nothing is worth poisoning yourself into stress, anxiety and fear. – Steve Mazaboli
---
5. Stress and anxiety at work have less to do with the work we do and more to do with weak management and leadership. – Simon Sinek
---
6. People have a hard time letting go of their suffering. Out of a fear of the unknown, they prefer suffering that is familiar. – Thich Nhat Hanh
---
7.  The only Pressure I'm under is the pressure I've put on myself. – Mark Messier
---
8.  No point is stressing over something you can't change. Move on & grow stronger. –Unknown
---
9.  Anxiety happened when you think you have to figure everything out. Turn to God. He has a plan. – Christian Quotes
---
10. The greatest weapon against stress is our ability to choose one thought over another. – William James
---
11.  Nothing in the universe can stop you from letting go and starting over. – Guy Finley
---
12. Don't stress. Do Your Best. Forget The Rest. – Unknown
---
13. I shall stay calm in moments of stress and anxiety, so as to allow positive thoughts and actions to manifest from me. – Leon Brown
---
14. Worrying doesn't take away Tomorrow's troubles; it takes away today's peace.
---
15.   Every time you are tempted to react in the same old way, ask if you want to be a prisoner of the past or a pioneer of the future. – Deepak Chopra
---
16. Anxiety, it just stops your life. – Amanda Seyfried.
---
17. It's not the load that breaks you down. It's the way you carry it.
---
18. Most things we worry about never happen.
---
19.   Be soft. Do not let the world make you hard. Do not let pain make you hate. Do not let the bitterness steal your sweetness. Take pride that even though the rest of the world may disagree, you still believe it to be a beautiful place. – Kurt Vonnegut
---
20. Stress is basically a disconnection from the earth, a forgetting of the breath. Nothing is that important. Just lie down. – Natalie Goldberg.
---
21. Worry is like a rocking chair. It gives you something to do, but it doesn't get you anywhere.
---
22.   Nothing is permanent in this wicked world—not even our troubles. – Charlie Chaplin
---
23. Don't fill your head with worries. There won't be room for laughing.
---
24. Being anxious is the worst feeling in the world. – Enrique Iglesias
---
25.   Sometimes people let the same problem make them miserable for years when they could just say, So what. That's one of my favourite things to say. So what. – Andy Warhol
---
26.  In the time of great stress or adversity, it's always best to keep busy, to plow your anger and your energy into something positive. – Lee Iacocca
---
27.  Living with anxiety is like being followed by a voice. It knows all your insecurities and uses them against you. It gets to the point when it's the loudest voice in the room. The only one you can hear.
---
28. Anxiety is a thin stream of fear trickling through the mind. If encouraged, it cuts a channel into which all other thoughts are drained. -Arthur Somers Roche
---
29.  Swallow your fears, wipe off your tears, and let go of your darkest years. Chin up. Smile. Walk Away.
---
30. Worry pretends to be necessary but serves no useful purpose. – Eckhart Tolle
---
31.  As far as anxiety, I have no idea about it. I don't feel like I have any nervousness out there. I am just a guy who really cares about being competitive and that's the bottom line. -Dontrelle Willis
---
32.  Worrying is carrying tomorrow's load with today's strength- carrying two days at once. It is moving into tomorrow ahead of time. Worrying doesn't empty tomorrow of its sorrow; it empties today of its strength. – Corrie ten Boom
---
33. [bctt tweet="Life is too short to stress out over people who don't deserve room in your heart."]
---
34. Our anxiety doesn't come from thinking about the future, but from wanting to control it.
---
35.  Every day brings a choice: to practice stress or to practice peace. – Joan Borysenko
---
36.  Don't stress. Don't worry. Just let go and hurry. It will be tough, and it will be scary but trust me, it'll end.
---
37. Stress is not what happened to us. It is our response to what happened. And the response is something we can choose.
---
38.  Life is really simple, but we insist on making it complicated.
---
39.   You forgive yourself for every failure because you are trying to do the right thing. God knows that and you know it. Nobody else may know it. – Maya Angelou
---
40. [bctt tweet="Worrying won't stop the bad stuff from happening. It just stops you from enjoying the good stuff."]
---
41. Brain cells create ideas. Stress kills brain cells. Stress is not a good idea.
---
42.  Its not stress that kills us, it is our reaction to it. – Hans Selye
---
43.   Don't let your mind bully your body into believing it must carry the burden of its worries. – Astrid Alauda
---
44.   When I let go of what I am, I become what I might be. When I let go of what I have, I receive what I need. – Tao Te Ching
---
45.  The truth is that stress doesn't come from your boss, your kids, your spouse, traffic jams, health challenges, or other circumstances. It comes from your thoughts about your circumstances. -Andrew Bernstein
---
46. Tension is who you think you should be. Relaxation is who you are. -Chinese Proverb
---
47.   Stress is the trash of modern life — we all generate it but if you don't dispose of it properly, it will pile up and overtake your life. – Terri Guillemets
---
48.   Do not spoil what you have by desiring what you have not; remember that what you now have was once among the things you only hoped for. -Epicurus
---
49. What you're supposed to do when you don't like a thing is change it. If you can't change it, change the way you think about it. Don't complain. -Maya Angelou
---
Here is my favorite one from Steve Jobs.
50. Because believing that the dots will connect down the road will give you the confidence to follow your heart even when it leads you off the well-worn path. – Steve Jobs
---
I believe these 50 quotes have made you feel free and peaceful. Do refer to this list at the time of stress and it will make you FREE from all kind of stress and anxiety.
You can take a printout and keep it at your home or office also.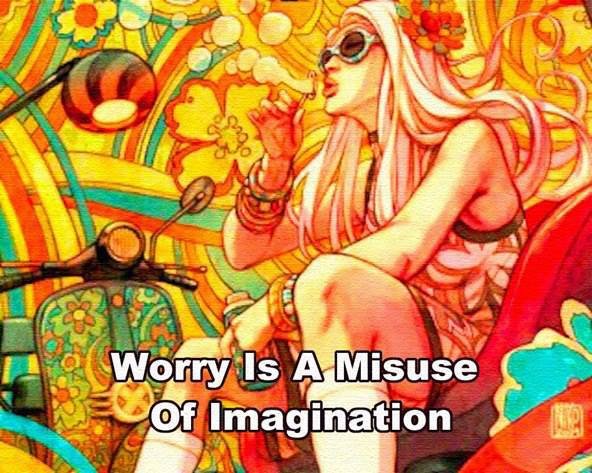 Awesome AJ's Advice to Overcome Stress and Anxiety Quickly:
1. Next time You're Stressed: Take a step back, inhale and laugh. Remember who you are, why you're here. You're never given anything in this world that you can't handle. Be strong, be flexible, love yourself, and love others. Always remember, just keep moving forward.
2. Yes, SELF-LOVE is the key. And it's not just spiritual teachers and authors, but doctors approve this. I keep reminding you to love yourself more.
Here are few great words from a Doctor, NYT Best-Selling Author, and Teacher  Dr. Christiane Northrop on Self-love.
As a doctor, let me tell you what self-love does: It improves your hearing, your eyesight, lowers your blood pressure, increases pulmonary function, cardiac output, and helps to wire the musculature. So, if we had a rampant epidemic of self-love, then our healthcare costs would go down dramatically. So, this isn't just some little frou-frou new age notion, oh love yourself, honey. This is hardcore science. – Dr. Christiane Northrop
3. Listen to my podcast 10 Simple Steps to Make a Happy Life. If you follow these steps on a regular basis stress and anxiety will vanish from your life.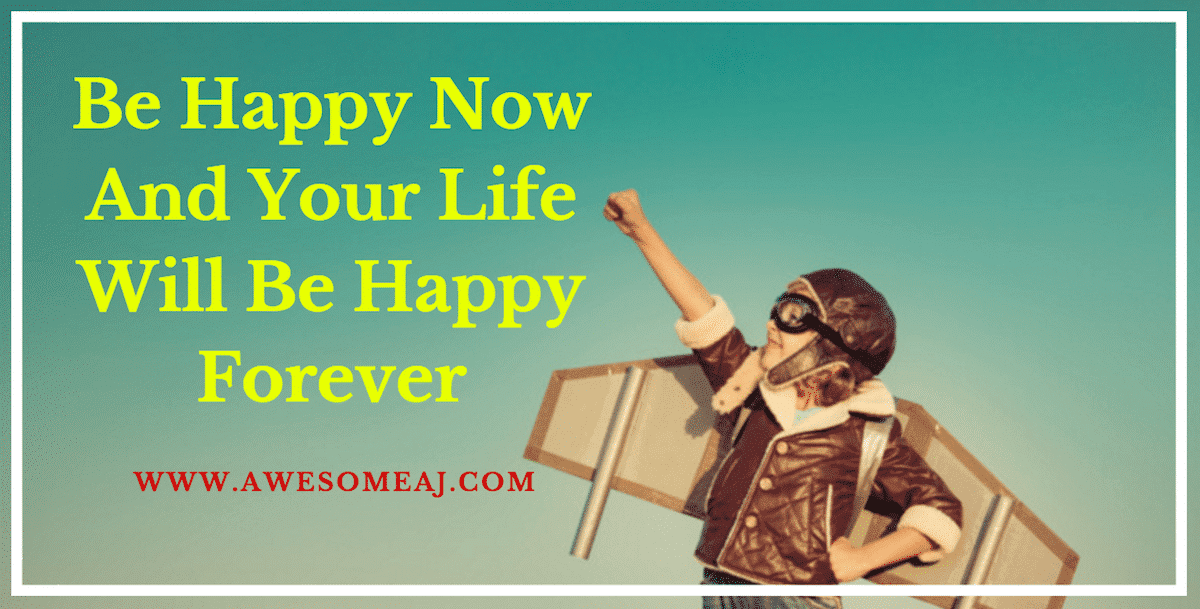 I believe this post has helped you to handle stress and anxiety peacefully and quickly.
Do let me know your favorite quote to become Stress-Free and Peaceful in the comments below.
Enjoy your peaceful day.
Love & Gratitude,
Awesome AJ
Law of Attraction Coach & Motivational Speaker
Please share this post on Facebook, LinkedIn & Twitter.