Today, I am sharing a very powerful story of Vanashree. This is a magical story about how she attracted her love back using the 'Magic of Gratitude' and 'Law of Attraction'. And during this process, she realized why the relationship was broken.
When she started her personal transformation journey with the magic of gratitude and law of attraction, she not just attracted her love back but had many manifestations. In the process, she became a much confident and stronger person.
As so many people are struggling with their love relationships, I believe this story will help them to understand the real dynamics of a relationship.
Here the story of Vanashree in her own word.
————————————————————————————————————–
A Magical Story of Attracting Love Back Possible Using Law of Attraction
Hi Ajay,
Thank you, Thank you, Thank you so much for this The Magic Program.
I am aware Law of Attraction for so many years but never realized how we can make our life better by it.
I am still on my journey of manifesting my dreams. But on a daily basis, I experience fulfilling my wishes. Like some days before, I want one specific jewellery set for the traditional day of office but it was out of budget for me. I just imagined that I am wearing that jewelry set in the office traditional day. I felt so good by imagining this and guess what? One of my teammates sends me the link to online shopping where the exact same set was on sale and it is completely in my budget. :) :)
I have sent you one mail before, in which I have written about my life partner dreams.
After starting 'The Magic' program my self-talk has improved a lot. Before joining LOA and The Magic course my self-talk was full of negative things from May of this year. I have read The Alchemist many times and I believe that Universe gives us signals for our treasure.
As I told you before, I had a boyfriend who had a breakup with me. I was completely shattered by that event.
But as my self-talk improved, I asked The universe that why I had that break up with him? Was he really not meant for me?
And one day when I was alone, my mind was completely blank my heart started talking to me and what it told me was completely shocking to me.
My heart reminded me that, 'he was the same person which I imagined in my dreams before he is coming in my life as a boyfriend, I always imagined about a person, about good qualities of that person, even I imagined which song that person will dedicate to me at the first time. He was exactly the same person which I imagined. We were like so good together. He even dedicated the same song to me. We thought in one direction. We both had realized this many times. If one thought came to one's mind, there were 99% chances that it would come to another mind.
When we became a couple, many of my friends told me the story of their previous breakups. Somehow in the back of my mind that stories remain. Things started getting worst when I told about us to my father. Every day in the morning he used to have chat with me about him. And he always told me that there will be many roadblocks will come between two of you and all, He will not keep you happy. I always thought that he is saying all this because of concern.
But as time moved, I started to think about all these negative situations. I started to become frustrated and one day I started to feel like, everyone just not cares for me they come and go from my life for their own reason. It was same day when I had imagined in my mind that he is going to break up with me. During this period he was out of town for 15 days. And when he came back in town, after 2-3 days he told me that he wants to break up this relation, to my horror he said exact same words which I imagined.'
I remembered that after the breakup I was sitting on a bus and one lady came and sat beside me. She took her novel out of the purse and she look at me I felt like that lady wanted to tell me something about the book. That novel name was 'It happened for the reason'. It was like a signal for me.
And after that, I look for a mentor or guide who can help me understand what's going wrong and how I can change my life. And that's the point I joined your 28 Magical Practice Video Program and it was absolutely life-changing for me.
Because of being on this journey of gratitude, in this journey of magic and law of attraction, I could able to hear my inner voice.
After this self-talk, I realized, what mistake I had done in my life. And how one step unfolds another and where I am today.
At that point, I asked my heart what should I do now and to correct my mistake. And after some duration, my heart has started to say "practice gratitude to all the good things he did for me and for his love." It was such nice experience.
Now I do practice gratitude for him on a regular basis and to my surprise, he started to talk with me.
Our relationship started getting better and friendlier. I have faith in Universe/God that as time will move we will be again in love and live happily together.
Thank you so much again for reading this mail, I felt like sharing this magical manifestation with you because you are the only person in my life who will understand the link between my thoughts and what had happened to me.
Love and Gratitude,
Vanashree
————————————————————————————
What an incredible story!
I believe Vanasharee has one of the most beautiful stories we ever published. And this is a story of self-realization, magical transformation, and awesome manifestation.
After getting this email from Vanashree, I asked her "Can I publish your story on the blog because so many people keep struggling with their broken relationships and it will help them?" And she was happily agreed to it.
And in her reply she wrote following lines:
"It would be my pleasure if you share my story. It will be really helpful to people like me. I was a person who always gets influenced by others opinion both positive and negative quickly. Now I have my self-esteem and I listen to my own heart all time. Thank you…Thank you…Thank you, Ajay, for transforming me. And I am sure soon I will share another success story."
Immense Gratitude to Vanashree for sharing her story with all of us.
If you are struggling with any relationship or any other areas of life then remember you have the power to transform your life. You need to cultivate your positive self-talk and aligned with the law of attraction to manifest all that you desire.
If you are struggling with getting aligned with your dreams, the law of attraction and manifestations then I would highly recommend you to join our 28 Magical Practice Program. So far thousands of dreamers have transformed your life and now it's time for you. We have two special versions of the programs for you. Check the links below:
Believe in your dreams, because you have the power to realize it.
Stop listening to the Negative Voices around your and the negative voice within you, and know that you have the power to live your dreams. You have the power to heal any broken relationships and you have the power to manifest your bliss.
Start your transformation today because the Law of Attraction is working for you.
Love & Gratitude,
Awesome AJ
Law of Attraction Coach & Motivational Speaker
---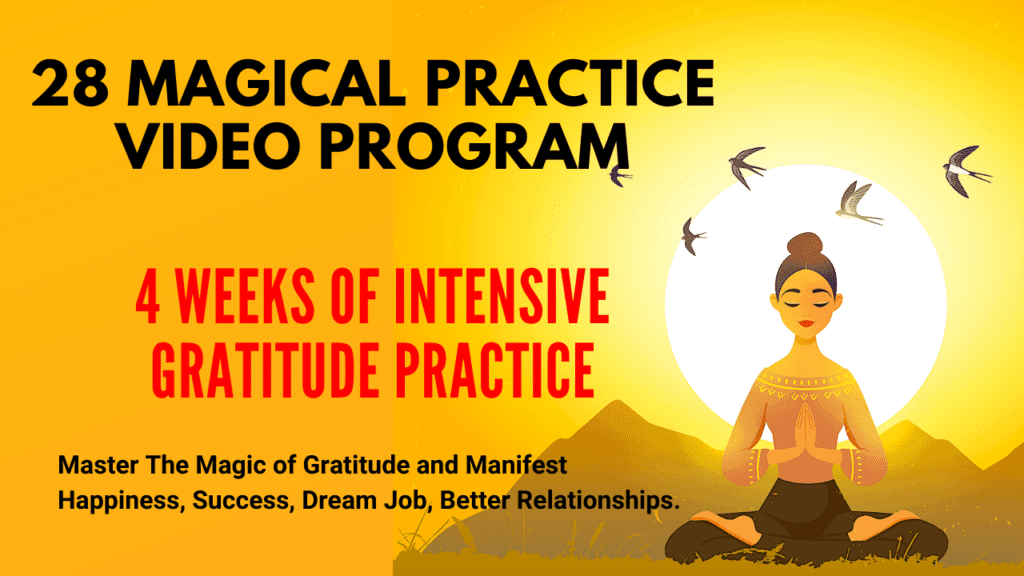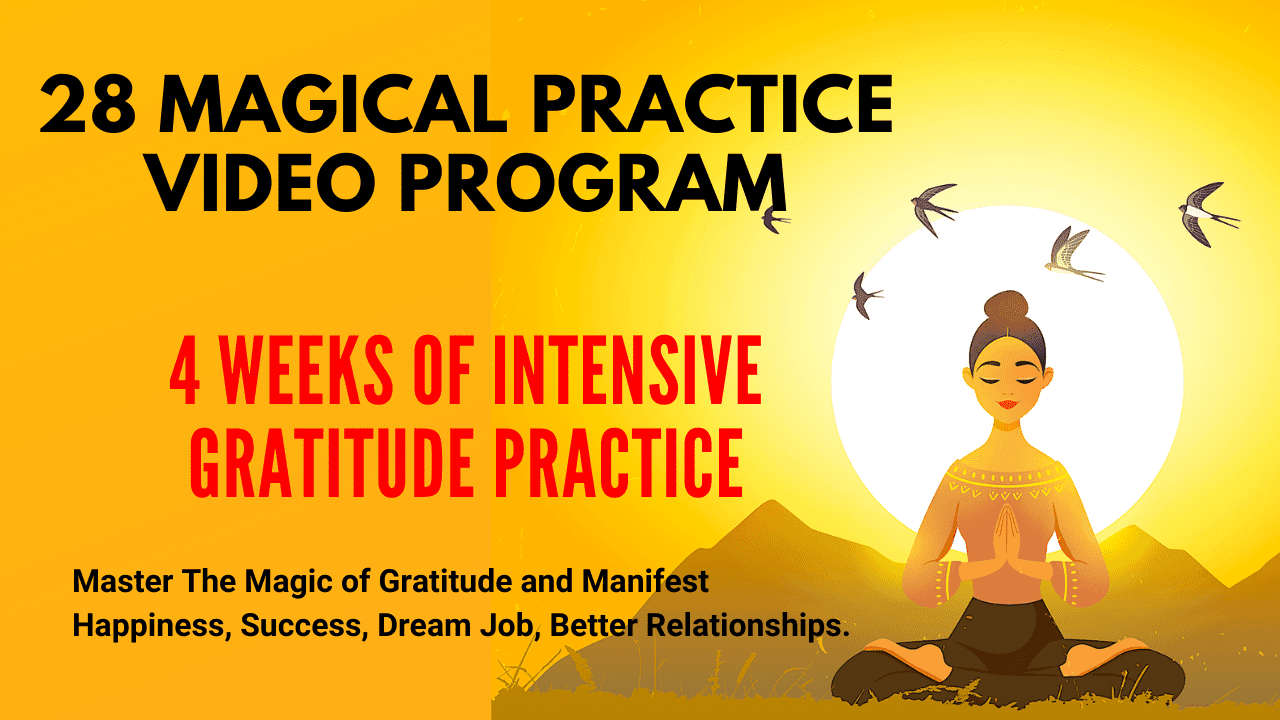 ---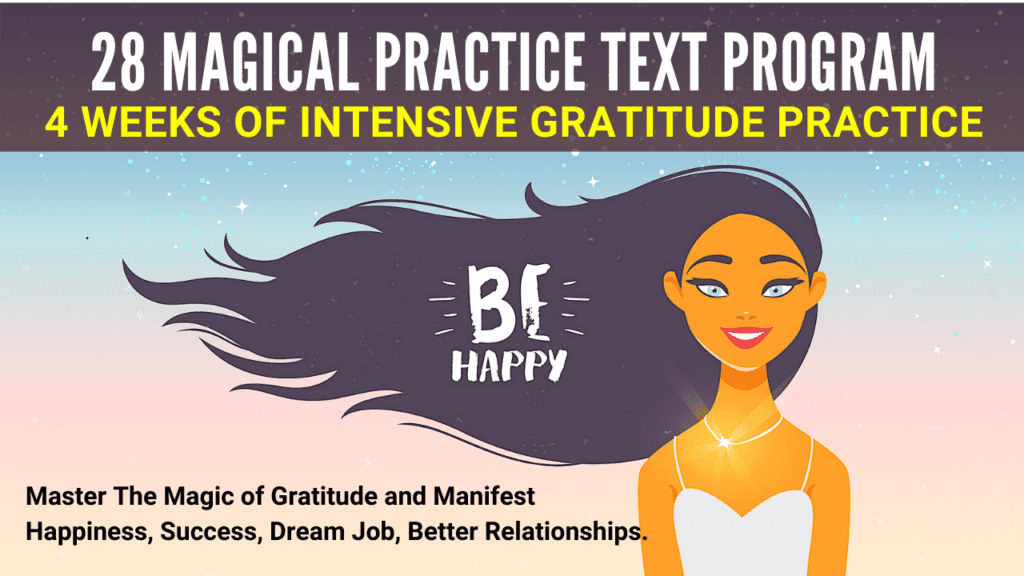 ---
Please share this story on Facebook, LinkedIn & Twitter.