Would you like to have some miracles in your life?
Have you ever wonder what could be possible in just one month?
Are you able to take the law of attraction to the realm of Magic?
Well, today I am sharing a story of pure magic, a story that is so powerful that it will give you goosebumps. This is the story of Taruna, a girl with big dreams from New Delhi, India. She had the dream of becoming an Entrepreneur but was always struggling to move forward. Surrounded by a negative environment, lack of financial support and top of it many health issues. But with her indomitable spirit, she took the leap of faith with Law of Attraction and the Magic of Gratitude and miracles started happening in her life.
Let's listen to Taruna's Miraculous Journey in her own words.
Manifesting Miracles with Magic of Gratitude in Just One Month
I had no idea "How life can change in just one Month?" Today I am going to tell you my own manifestation story that I had manifested in my 28 Days Magic Practice journey.
Before joining this course I knew about Law of attraction even I had been practicing for a couple of months but every time I failed while practicing by myself.
When I started following Law of attraction, every day my dreams and desires were growing bigger but on the other side, I couldn't able to find the right track. I believed in the Law of attraction, but due to much of negativity in my life, I was not able to find HOW to manifest my dreams. By God's grace, I got the complete answer in this Course.
In this period I was following Ajay Mishra Sir on Facebook. One day I had decided to join his course because after following him on Facebook I wanted to get the perfect way to change my life completely.
After joining I had discussed my dreams with him, after one week of my regular practice and perfect guidance of Ajay Sir, I had manifested my dream work as my first success in this period. I was also struggling with my negative surrounding and those negativities were breaking me totally. I was not able to see any good in my own surrounding but this course truly works magically in my Life.
I got every answer and found the reason for my failure while doing this course.
Sometimes when we are stuck in darkness and not able to see any solution we need some perfect solution but that solution probably would not available in books, in this type of situation we need a mentor.
OK let me tell you my manifestations in detail.
1. Dream Work Manifestation – Become an Entrepreneur
My first Manifestation was my Dreamwork. I wanted to build my own company. Before joining this course I had had no idea how to do that. Even I have no idea from where should I start? I was totally like a blank page with so much tension & worries.
After one week of my practice, I had got full furnished office free of cost. It's costing around 50,000- 60,000 (Indian rupees). But I got it even with no security deposit, everything is completed free for me. My uncle gave me the keys to his own office, he said: "this is your office you can start your work now without any tension."  Oh My God! This was really the biggest magical gift.
2. Getting my Desired Project
Again after 3 days, I got a project exactly the same that I always desired for my Dream Company to do. As the project required Rs. 10 Lakhs as a security deposit so I was not able to do business with them before but now I got a chance to do their project without any security deposit. This was my second biggest miracle. Really still I have no idea how it's possible.
Yesterday, I have started my work in my own office. I believe in God and very soon will build my own Private Limited firm because I am on the way to my dream destination.
Also, today I got another job offer but my heart desire is to become a successful entrepreneur now and I am on my way. So I let go of this job opportunity.
3. Healing Negative Relationship and my health issues
Third biggest miracle, I was struggling with bad family relationships. My thoughts and my family members thoughts didn't match. I was feeling alone completely and also struggling with many health issues. When I started to apply Awesome Tips by Ajay Sir everything started changing magically in my life. My mother supported me even she is starting to follow Magic Practices and awesome tips with me. All my relationships are getting better every day with love.  And in this period my Muscles Pain in left shoulder completely healed itself without medicines.  Even I was having pain in my head because of too much tension. And now all are gone. I feel so relaxed and happy all the time.
These are my biggest magical manifestations that had manifested in just one month and many more things I got by God grace & also with perfect guidance from Ajay Sir.
This is just my starting, I will share with you another manifestation very soon because every day I am getting many more things in my life. Heartily Grateful and Thankful to my God, Rhonda Byrne mam, and Ajay Mishra Sir forever.
Now I understood this Magic of Gratitude is the Secret to Law of Attraction and all miracles.
Thank you, Thank you, Thank you.
Taruna
————————-
Loads of gratitude to Taruna for sharing her story and I believe in coming months we will get many more manifestations stories from her.
I also believe Taruna's story is a true testimony of how we can change our life using the law of attraction and magic of gratitude as quickly as possible.
I am practicing Magic of Gratitude for years and every day is a day full of miracles and manifestations and after helping thousands of people around the globe in using it, I must say Gratitude is the Secret to all manifestations.
I encourage you to believe in your dreams more than ever before. Never get carried away with the negativity that is existing around and the tension and stress flooding your way. Remember that you have the power to create miracles in your life like Taruna.
And if you are yet to experience the Magic of Gratitude then this is the best time to start the journey now. Join one of our 28 Magical Practice Journey like Taruna and make your life a "Magic of Manifestation."
Check all our Life-Changing program on Big Manifestation Academy here.
Take your life to whole new level with the Law of Attraction because the most powerful law of the Universe is working in your favor.
Live your dreams, manifest miracles and create magic.
Love & Gratitude,
Awesome AJ
Law of Attraction Coach & Motivational Speaker
---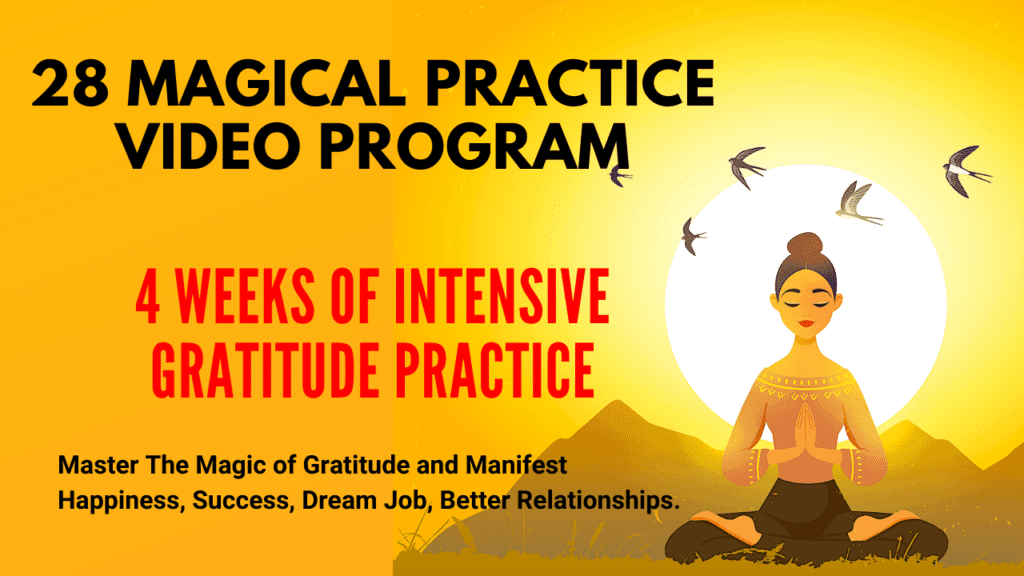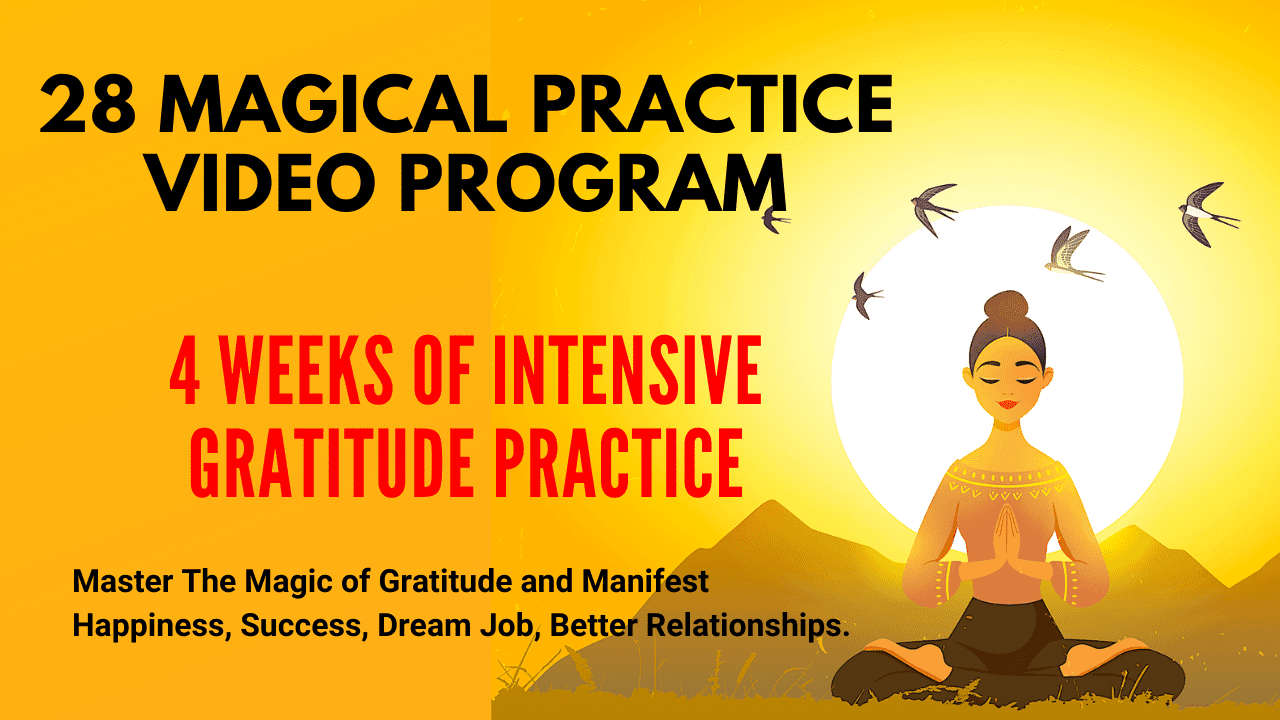 ---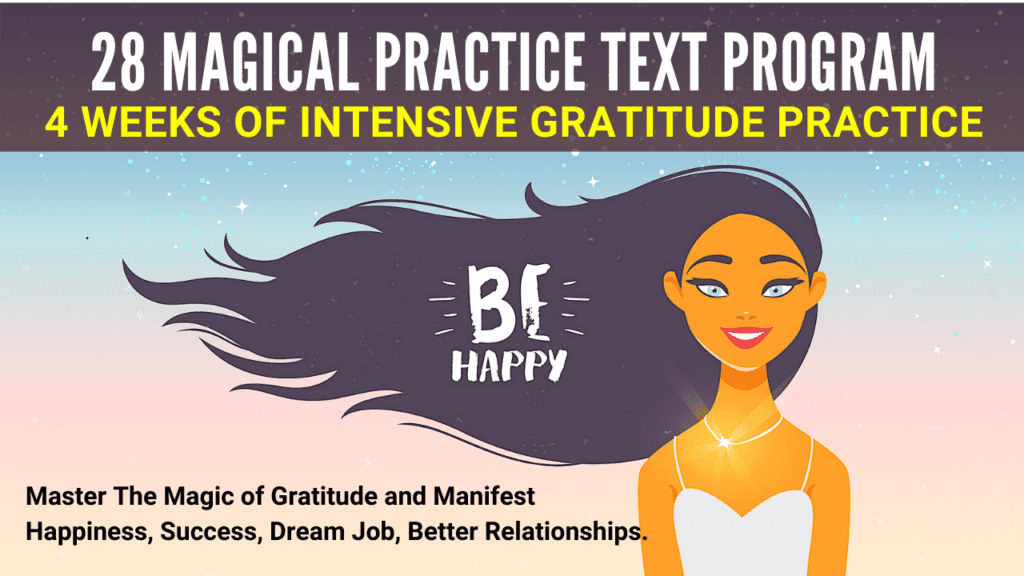 ---
Please share this story on Facebook, LinkedIn & Twitter.