A Law of Attraction Success Story of Manifesting Financial Aid
This is an amazing story of manifesting Financial Aid through continuous practice of gratitude, prayer, visualization, affirmation, and self-appreciation. This is a magical story of SS (she wanted her name to be like this, so it is), who was in a self-doubt, financial trouble, and disturbing situation because of her circumstances.
However, she did not give up and gave her best shot to attract what she wanted with the help of 28 Magical Practice and a little guidance.
So here is her inspiring story on how she manifested Financial Aid for herself and in this process, how she evolved as a person with self-belief, confidence and self-aware.
Here is her story, in her words.
Financial Aid Manifestation – Law of Attraction Success Story
Hi Ajay,
With great pleasure, I want to inform you that I have received my financial aid.
Steps I followed for Financial Success:
# Every namaz I was making dua (prayer) for getting my aid.
# The affirmations that you gave me specific to my situation were of great help.
# I was writing affirmations every day with feelings.
# I was visualizing every morning about it. Kept very specific just to feel for a few seconds.
# Made mental calculations of money to be paid (which I had borrowed) from the amount I will receive.
# I was discussing with my friends it is frustrating that semester is coming to an end and I have not received any news. But money is on its way and am receiving it Inshaallah.
# I had also a written email to myself stating I have received the aid.
# I would browse through that email once in 2/3 days and generate feelings of happiness.
# Most importantly, your quick responses to my doubts, your emails with clarity on small minute details helped a lot in understanding my own blocks and how to move forward with positivity.
Whenever I use to feel negativity I would go back reread your emails.
# I was giving THANKS in namaaz for granting my financial aid. (Advance gratitude)
# I was writing 10 good things about yourself every night is one of the best things of the course. It has helped me believe in myself, I have become more confident and self-aware.
# I am continuously practicing 10 points of gratitude and 10 points of self-appreciation every night religiously.
Now one of my friends is in the same situation. So I have shared the same steps with her.
My immediate goal is to go for a short break with my family as I have been really studying hard full time, managing house and family and am now exhausted. The second goal is to get my son admitted to the best University with a full scholarship. I have a firm belief that I am going to share many more successful manifestations stories with you very soon.
Thank you Thank you, Thank you.
Best Regards,
SS
—————————————————————————
It's really an amazing story. Now she has many big dreams to manifest and it seems she has developed that confidence in her that it will get manifested in the future positively.
Keys of Manifestations in this Law of Attraction Success Story
This story is has a unique proposition which is a combination of not one tool but multiple tools. Just to highlight some important ones are:
She was praying every day where she was being grateful in advance to the all mighty for granting her financial aid
Practicing gratitude every day
Doing specific Affirmations
Visualising
Implementing the suggested ideas religiously
Keeping her positive temperament till she manifested her aid
Doing all the practices suggested in the 28 Magical Practice sincerely and religiously
We are sure, this story will help 1000s of our readers who are in this situation or not able to understand how to use these tools available in 28 Magical Practice.
The best part of this story is that it strongly establish faith in the processes and activities suggested in 28 Magical Practice Program. One must follow it sincerely and success will happen.
If you are not able to complete the 28 Magical Practice or not able to see significant change then this story an eye opener you. Now you can understand what you were missing by not completing it. It is a very powerful program that not only empowers you with positive energy, focused approach, and productivity, it also manifest your dreams.
Check all our Life-Changing program on Awesome AJ Academy.
Take your life to a whole new level with the Law of Attraction because the most powerful law of the Universe is working in your favor.
Live your dreams, manifest miracles and create magic.
Love & Gratitude,
Awesome AJ
Law of Attraction Coach & Motivational Speaker
---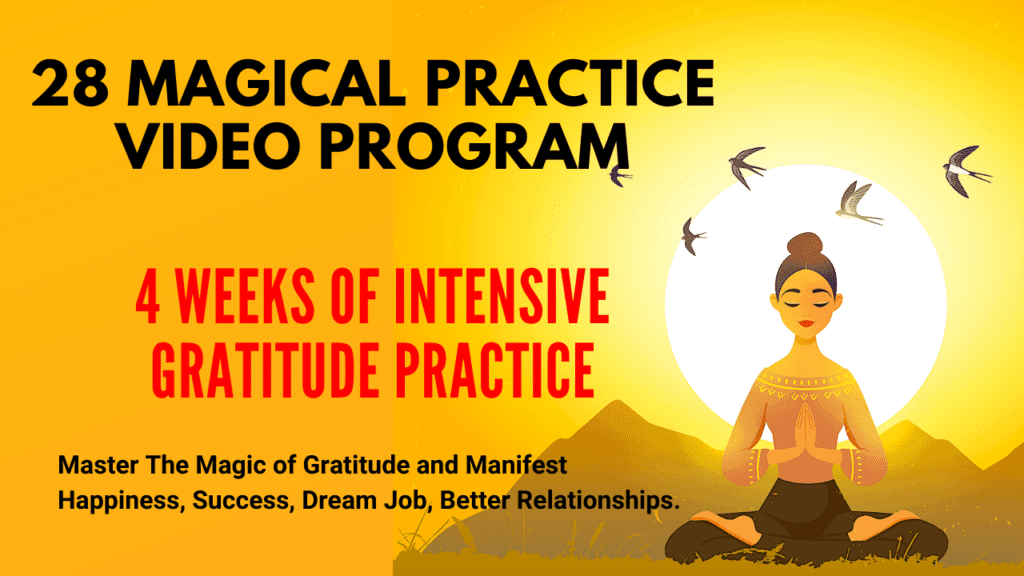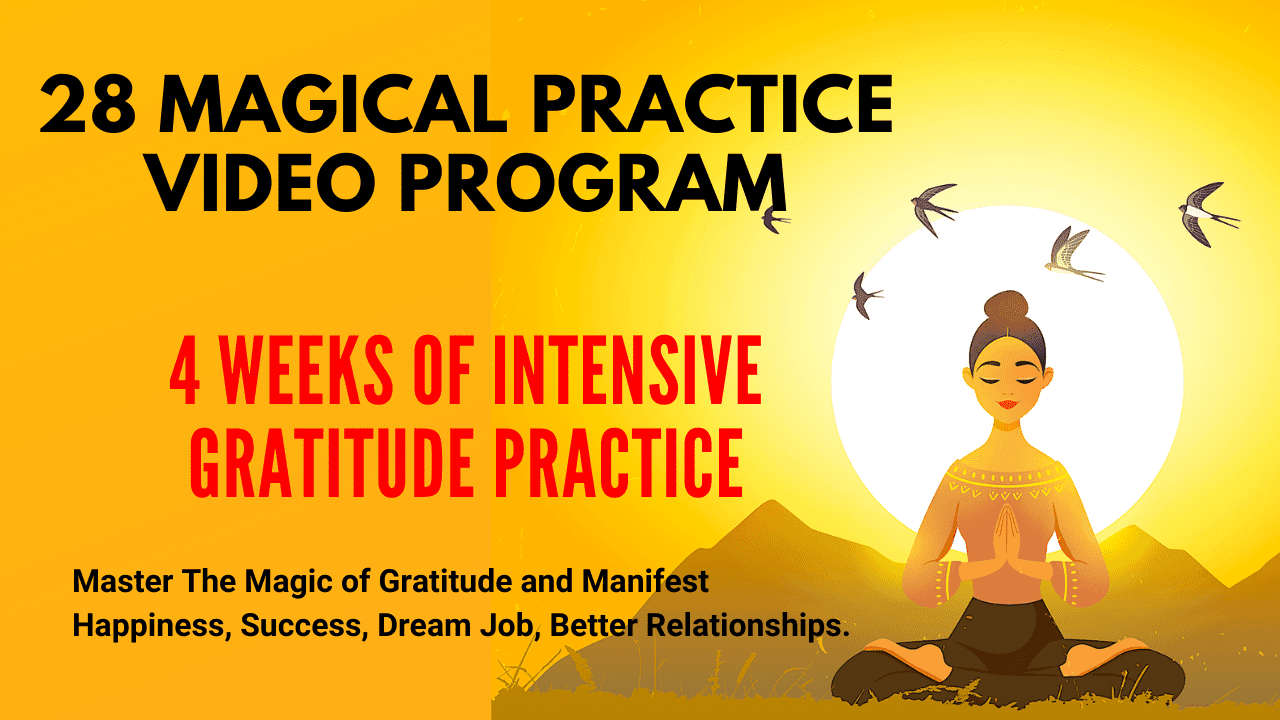 ---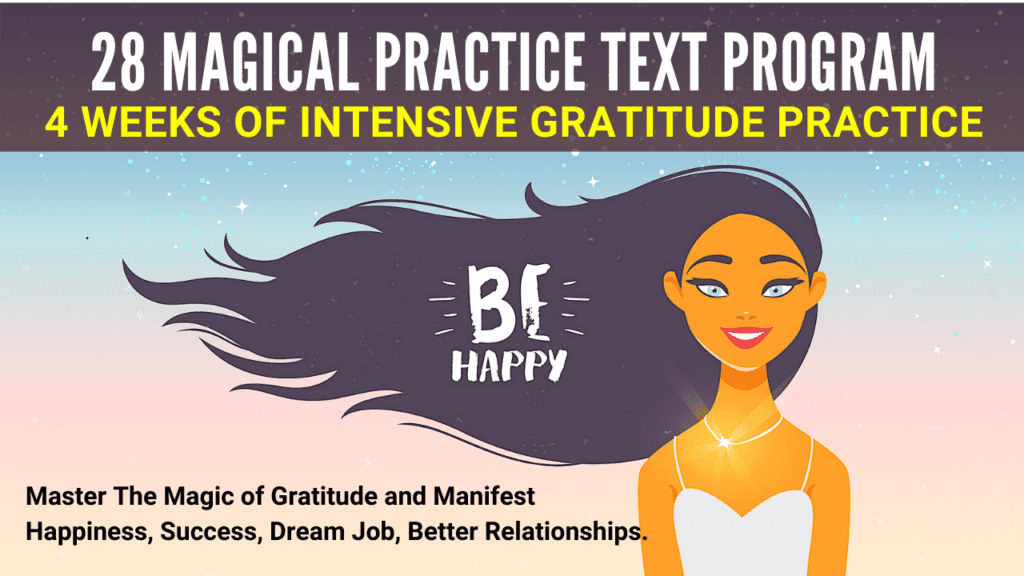 ---
Please share this post on Facebook, LinkedIn & Twitter.