They say holidays are about people and experiences and it's true in every sense. Here we are sharing a story of Rahul Shrivastava from Delhi, who recently been to Andaman with his wife for a holiday. What is amazing about this story is that in spite of all odds due to weather turbulence, Mr & Mrs. Rahul had a wonderful time there with best of best experiences.
There is no secret to this as Rahul had shared he made his holiday the best ever with the 'power of gratitude.'
Yes, you heard me right.
Gratitude Practice Made Rahul's Holiday The Best Ever! – Law of Attraction Success Story
Dear Awesome AJ,
Would like to share my magical trip to Andaman.
Two months back I had planned a trip to Andaman along with my wife and from that day I started giving gratitude to Andaman.
Finally, the day came and its 7th of December, when actually I had to reach there but due to bad weather at Andaman, we couldn't reach there and re-booked our flight on 8th at that time it wasn't sure that flight would take off on 8th or not.
Finally reached Andaman on 8th of December but due to bad weather there, we struggled a lot to find a hotel as all my booking was on Havelock island and its been closed for public due to Vardah Cyclone.
Finally, I got one cab driver who acted as a guide to us and suggested to go north Andaman as he said that was the only place where you can enjoy.
We planned a trip to north Andaman and reached the last point Digilipur at 6 in the evening and my first manifestation to stay in Beach Resort had come to full fill. The resort has got 32 huts out of which all Non-AC has been acquired and we had given an AC cottage with the same price of Non-AC not that we have been upgraded to villa cottage which is much more expensive than an AC cottage with the same price.
The magical journey started
Next day we had the plan to visit Ross and Smith island but it didn't fall correctly due to bad weather but we had visited most lovely beaches which I thought I would never ever cover in my life thanks to Andaman and Nicobar island for planning my trip. Moreover, when I visited one beach I just had thought that this is the place where I can get my gratitude rock and you know what happened I got it. thank you, thank you, thank you, Andaman for gifting me my gratitude rock.
The third day was the most exciting day as we came to know that the weather is now ok in Port Blair and boats going into the sea for water sports. Its give me some relief as now I can do what I am waiting for past 2 months scuba diving.
But we were 162 km away and for reaching Port Blair we had to pass Forest where tribes lived and there is schedule timing for same.
We started at 3 Am in the morning so that we can reach Port Blair at 9o clock. but on the way, our cab starts giving a problem but we managed to reach a gate in time for entering the tribal area. but on entering that gate a car is required to go through by boat but again the problem was there only one boat is operational and it took time to cross that lake on the boat but anyhow we managed to do so timely and entered a tribal area but due to bad weather for past two days roads was not good and we had to cross 49km of tribal area plus 38 km more to reach Port Blair. it was already 7:15 AM and schedule time to reach was 10 Am.
We cross the tribe area around 9:30 and its again 39km left suddenly our car break down again anyhow its took 20 mins to get repair and our cab driver run a car like anything and made us reach Port Blair but it was already 10:45 AM but we went inside and came to know that boat was late and scheduled to depart at 11;15 AM so finally we took sigh of relief.
We reached the place of scuba around 12:15 PM and we had instructed that we had to come back on boat latest by 3:15 PM to go back to Port Blair.
We went but there was a very long queue for same the manager asked to wait for 45 mins then I went and decided to go for snookering also which was my second water sports activity I had planned before coming. finally, I did that also.
Finally, I went to scuba stall and my number came and we went for training. It's almost 2:15 PM. After training got over suddenly there was an announcement due to high tide all activities had to stop but I was still giving gratitude and finally at 3 'o' clock I went for my dive and had an amazing experience. One word I can say is awesome and finally finished my dive at 3:30 PM, again my boat was late and I reached on time and came back to Port Blair.
Then I went to my hotel for check-in but the hotel guy refused to do so as all rooms are booked due to non-movement of guest and they asked us to shift to another hotel which is much more better and costlier than this at the same price of my previously booked hotel.
I just wondering am I magician ??? or what??
After having a cyclone, bad weather, no good room availability, no flights, and a lot more challenges. I enjoyed my trip as I had planned and did all the activities.
Now I am also sure that I would easily get my money refunded for booking made earlier. As per hotel policy, they would not refund but as per gratitude, I can do it too.
Thank you, thank you, thank you, god and angels.
I am extremely thankful to Awesome AJ for mentoring and making me understand the power of gratitude.
With lots of gratitude, thank you, thank you, thank you AJ.
Regards
RS
——–
This is truly amazing. Rahul's faith in 'Gratitude' is incomparable. He was so confident with the power of gratitude that it worked for him like a magic wand. A true magic wand.
Rahul had a tough situation which is difficult to imagine from our end. However, it seems like a fairy tale the way he shared his experience.
One thing you must note that Rahul has portrayed only his positive expectations he had and inspired actions he took though everything around him was disappointing. After having a cyclone, bad weather, no good rooms available, no flights and a lot more challenges, he enjoyed his trip as he had planned and did all activities.  It's truly incredible!
Have faith in the 'power of gratitude' and trust the universe, it always works in your favor and gives you the best that you desire.
Live your dreams, manifest miracles and create magic.
Love & Gratitude,
Awesome AJ
Law of Attraction Coach & Motivational Speaker
---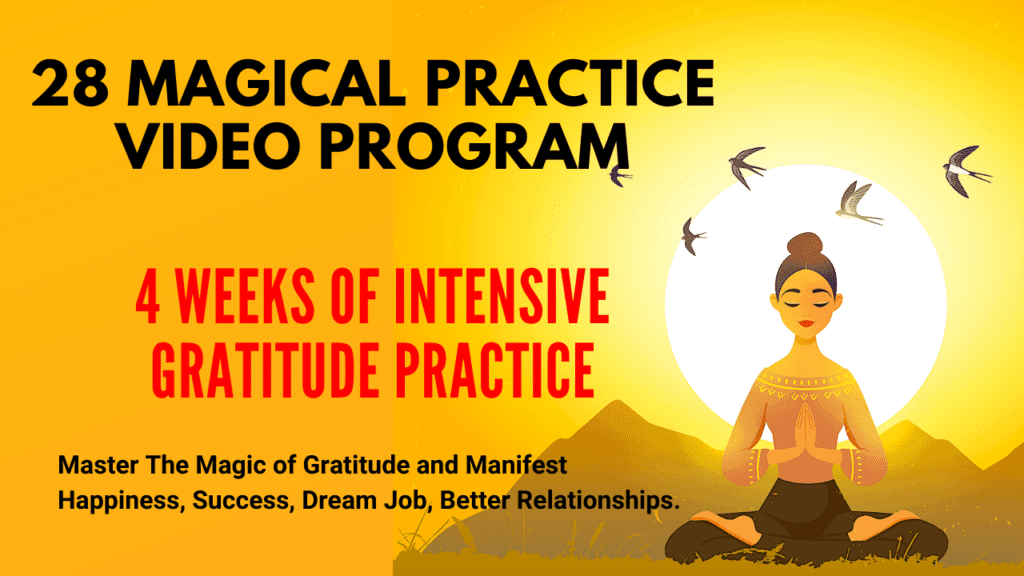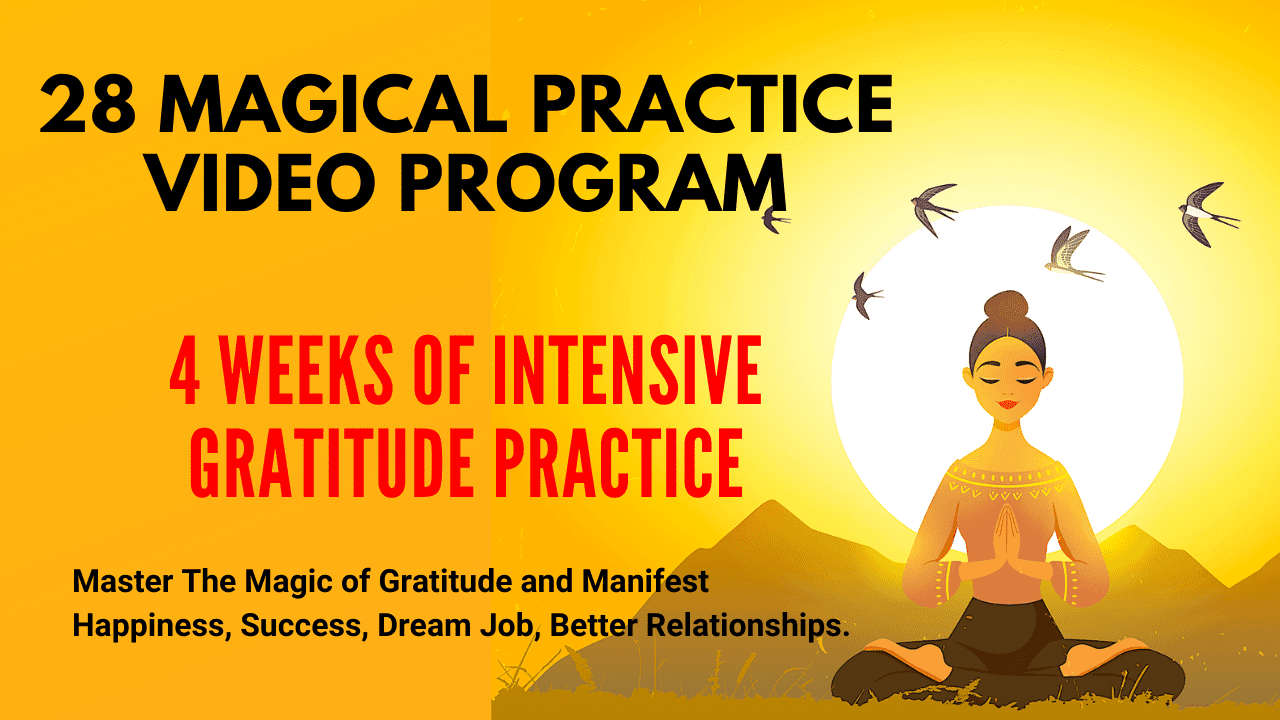 ---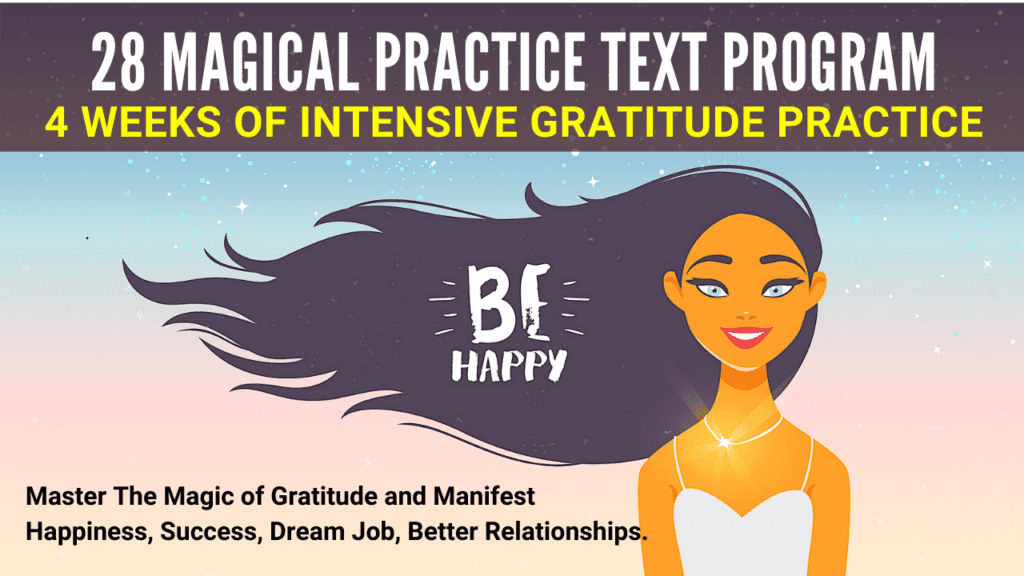 ---
Please share this post on Facebook, LinkedIn & Twitter.