Harvard Health Publication says Gratitude is a thankful appreciation for what an individual receives, whether tangible or intangible. With gratitude, people acknowledge the goodness in their lives. In the process, people usually recognize that the source of that goodness lies at least partially outside themselves. As a result, gratitude also helps people connect to something larger than themselves as individuals — whether to other people, nature, or a higher power.
That is why the 28 Magical Practice which is based on the gratitude practice helps participants to enjoy life more, feel more positive emotions, improve their health, deal with adversity, and build magical relationships. Not only this it also enhances your focus and productivity that further helps you in achieving your goals.
We have published many success stories that are the result of this positive psychology developed or enhanced because of gratitude practice during 28 Magical Practice. Here is another success story shared in the form of emails received from the participant during her program and post-program. She had truly transformed herself with this positive force of gratitude.
Experience Happiness Like Never Before
AJ Sir
I want to say something to you today and that something is a very big "THANK YOU".
This gratitude journey is the 28 days Magic Practice Course. Its been 12days still and I have seen a big transformation in myself. My CA exams got done yesterday and after so many years, I feel I gave this best attempt with complete happiness. For the first time CA exams though being repetitive, were not a burden to me. I was enjoying while giving exams and this is because I am practicing the 28 days course of gratitude.
The next transformation is I don't have any negative thoughts bothering me, especially I don't tolerate any negative people or talks before me. I push off anybody who speaks or talks negatively in front of me. I have been only seeing positivity in everything in just these 12 days. If i get a negative thought, I only say to myself that – "Universe is taking my test and I need to be happy to pass the test."
I feel this 28 days course should keeping going throughout the life. There should never be an end to it. I excitingly wait each morning for your E-Mail to read about the next practice.
CA Results Success Mission will be soon out, I am definitely confident this time with immense gratitude.
My focus is also on healing my relationship which broke a few years back. I need your guidance and some affirmations for attracting the healed relation back in life.
Thank You
---
Dear AJ Sir
Magical Greetings!!!
Indeed the 28 days magic practice was a beautiful experience. Few peculiar ones I would like to share:
1) I have been only positive for everything (the biggest change in me)
2) My exams went so well with all the positivity and more so I was happy while writing my CA exams this time without any grudges due to past failures.
3) Most Importantly got shifted in the department I always wanted to work at an office. (a big blessing!!!)
4) My family was always against me to move abroad for my higher studies, but to my surprise, without any arguments, my family has agreed to let me move and Wow, my plans are determined and I am going to the US by this year end for a course for which my preparations have already started. My aim was only Dubai. But Universe has bestowed so much of blessings that it is letting me go to the United States.
Sir, after all these blessings, I am sure to get a positive result of CA this time which is going to be my next success story and thereafter my next step to get a dream job in Dubai.
I feel grateful to have known you and a big THANK YOU for showing me this path of magic.
Thank You, Sir.
Infinite blessings…many more stories to come, I am moving in that direction. After all this, I wish to reunite with my love again. That's a big time wish I carry in my heart…
– Chandni
---
am a great advocate of gratitude practice because I have been greatly benefited from this in life and have been helping people since then. And so far I have seen 1000s of people changing their lives with this positive force of gratitude.
There are several benefits of gratitude and I always encourage people to inculcate this one habit to start a positive transformation in their life.
To your never-ending happy and blissful life!
Love & Gratitude,
Awesome AJ
Law of Attraction Coach & Motivational Speaker
---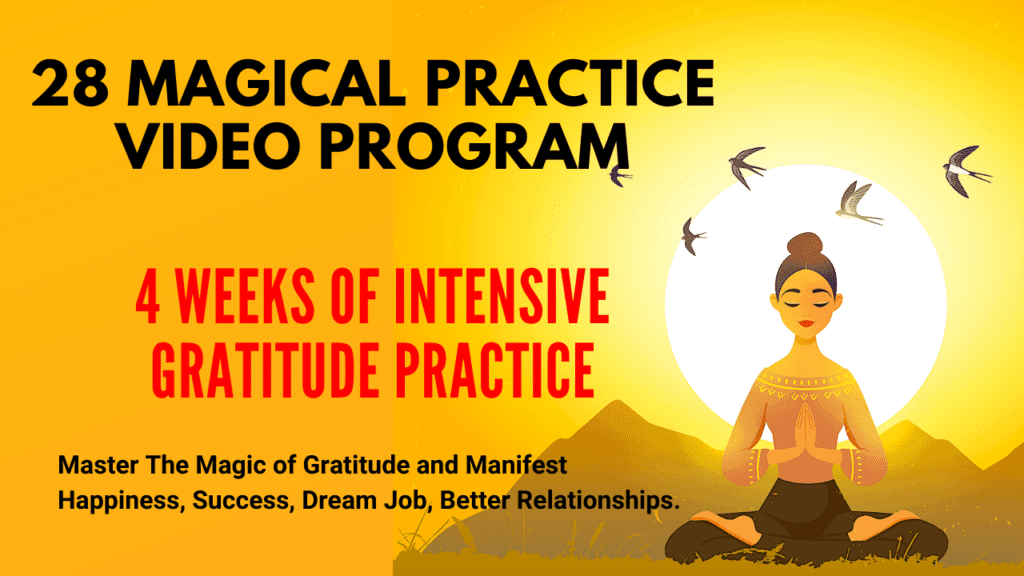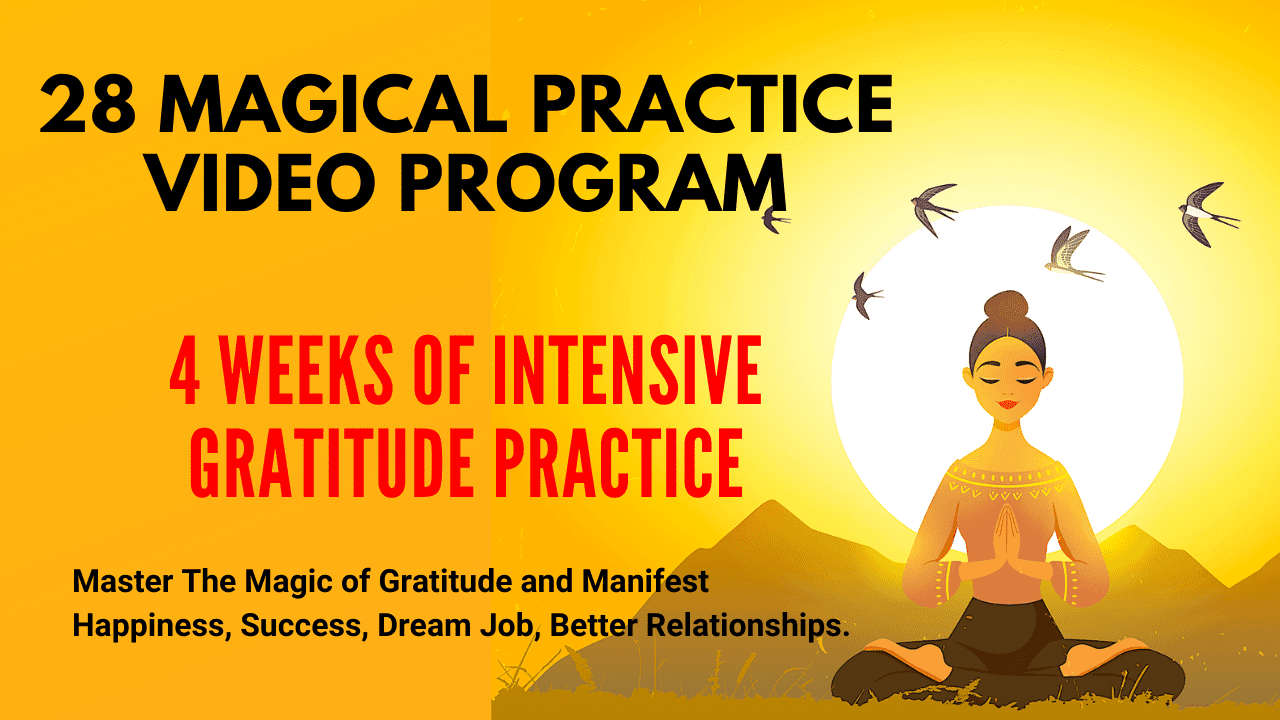 ---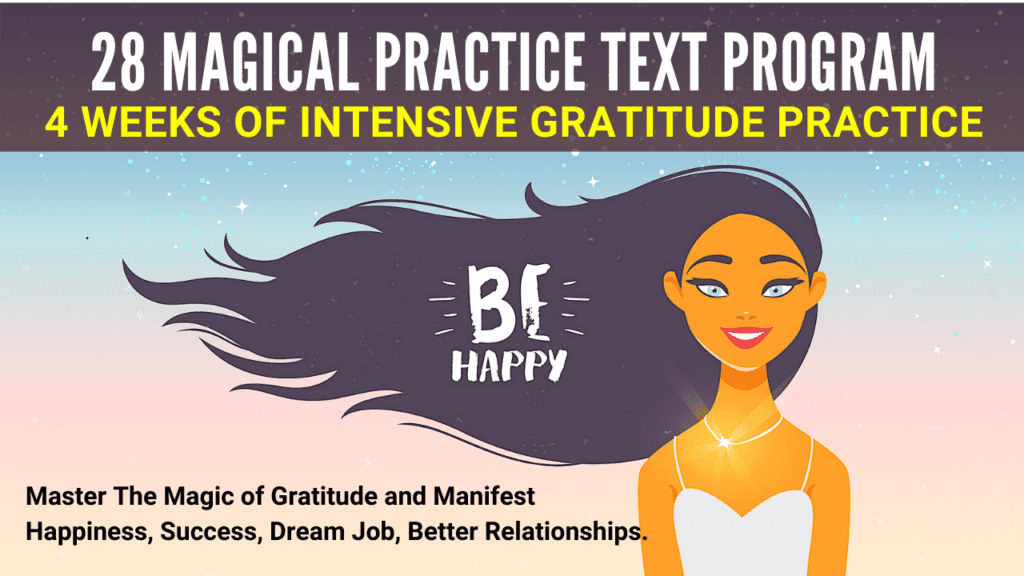 ---
Please share this post on Facebook, LinkedIn & Twitter.