Are you ready to read a Law of Attraction Success Story?
Imagine a life with gratefulness. Every day, every moment counting your blessings, noticing simple pleasures and small things that makes you happy, and acknowledging them with gratitude. It's like learning to live a life as if everything around us full of miracle, and being aware on a continuous basis of how much you've been given.
Yes, it sounds good but in reality, we find it very difficult to imagine something like above. Many struggles with counting their life's blessings, find goodness in small things, take things granted and forget to understand how we really owe to it. Noticing simple pleasures become so difficult for some that they could not even enjoy big pleasures of life.
All this can be sorted out with a small promise. A promise to change your thought process. A promise to yourself that you are going to think positively in every situation, no matter how big or small, put all the effort to appreciate life and try to look at life from a positive perspective. And see the change.
To do that take the help of Gratitude. It is the simplest and effective tool to enhance positive energy in you.  Because gratitude shifts your focus from what you lack in life to the abundance that is already present in your life. In addition, there are several surprising life improvements that can stem from the practice of gratitude. And we published 100s of stories of our 28 Magical Practice participants who proved it time and again. Giving thanks makes people happier and more resilient, it strengthens relationships, it improves health, it reduces stress and there many more benefits.
This is one such inspiring story of a girl who was devastated, depressed and spent the sleepless night because of her negative attitude towards life. When she decided to shift her focus from negative to positive, pessimism to optimism her life transformed magically. All this she did with the help of gratitude practice.
How Gratitude Can Transform Your Life – Law of Attraction Success Story
Thank you, thank you, thank you… Ajay sir. One day I send you my story as a part of starting of this magical journey and today is the day when once again I'm sending you my story but the story which I have created with your precious guidance and support.
I came to know about your blog from an unknown girl on some site and it was the time in January 2016. I was totally devastated that time as I went through a complete 1+ month sleepless nights. My life was at the bottom of the worst condition. I was expecting only worst to happen, completely restless throughout the days and nights, it was a time when thoughts of ending my life were the dominating thoughts in my mind. But then I came to know about your 21 days free LOA course and it also came to my way when I was searching on internet 'what should one do in last few remaining days of his/her life'
Isn't it amazing! It was 27th of January 2016 I registered for the course unwillingly and tried to follow it up, with so many ups and downs with and no measure changes even once I got trapped in the same mindset again but irrespective of setbacks somehow I maintained to preserve because I had no other option. I wanted to live my dreams.
And then one great thing happened, out of the blue I got a chance to appear in the written and interview exam of TCS. I appeared for it and a great thing happens the written exam which usually had a different syllabus and for which I was not well prepared but when I got the test paper it consisted of questions from my core subject but not from the usual syllabus. When I saw the paper I came to know the universe has made this plan for me, I was on cloud 9.
I cleared the test and three rounds of interviews. They informed me verbally about my selection but I had not received the offer letter yet. And with all these I already made my mind to join the 28 magical practice course based on gratitude but I didn't have the money to join the course but I was determined so I was saving every single rupee which I was receiving from any source and one day things take a turn in such a way that I got the total amount in one go, there was some problem at my home so many relatives of ours came to our home and when they were leaving as an Indian ritual all of them offered me money and in this way I had the money I needed for the course.
Thank you, everyone..:) everything happens for the best :) and then the magical journey begins on 26 March 2016. I started gratitude practice and my life started becoming abundant.
The first thing I wanted to change was my attitude towards the life so I did all the things which Ajay sir suggested me to do. And with consistent practice now I have overcome my pessimistic approach towards life, my approach towards people has changed. Now I focus on the importance of a step and not its difficulty level, in short, I'm no more the same Deepika that I was 21 days before. In last 20 days, I hardly became negative, maybe 3-4 times.
My shattered confidence begin to rebuild now I believe in me and in my capabilities and in the infinite possibilities in the Universe. In short, my attitude and approach towards life have taken 180-degree shift :).
I joined the course on 26 March and I received my job offer letter from TCS on 5 April. Magical!!!
And exactly in the same way as I wrote on my dream list. I wrote 'I have received my joining offer letter from TCS. The joining letter is already there in my Gmail inbox and when on 5 April I was checking my Gmail inbox I was surprised to see that the offer letter was already there in it. It was a great feeling to receive something exactly in the same manner as you have asked for it. Great experience. :)
And one more thing I once again get sound sleep every night, no more sleepless nights. :)
I believe in the best in life and I believe in me. :)
Thank you, Ajay sir for transforming me into a true believer and achiever. Without your guidance, it wouldn't have been possible for me.
*****You are truly awesome*****
Thank you, thank you, thank you Universe for all the arrangements you have made for me and consistently making.
One message for everyone who wants to change their life: be consistent with practices, consistency will automatically develop your faith and belief and magical changes will begin to take place right from here. :)
Its the beginning of my magical journey… many more miles to go… :) :)
---
When Deepika decided to change, then only positive changes started happening in her life. Before that, it was getting bitter and bitter with every passing day. One must practice positive thinking to realize the power of it. Unbelievably, its powerful and can transform your life like Deepika's with time. Only thing is you have to patience and consistent in your practice.
To your positive self and magnificent future!
Love & Gratitude,
Awesome AJ
Law of Attraction Coach & Motivational Speaker
---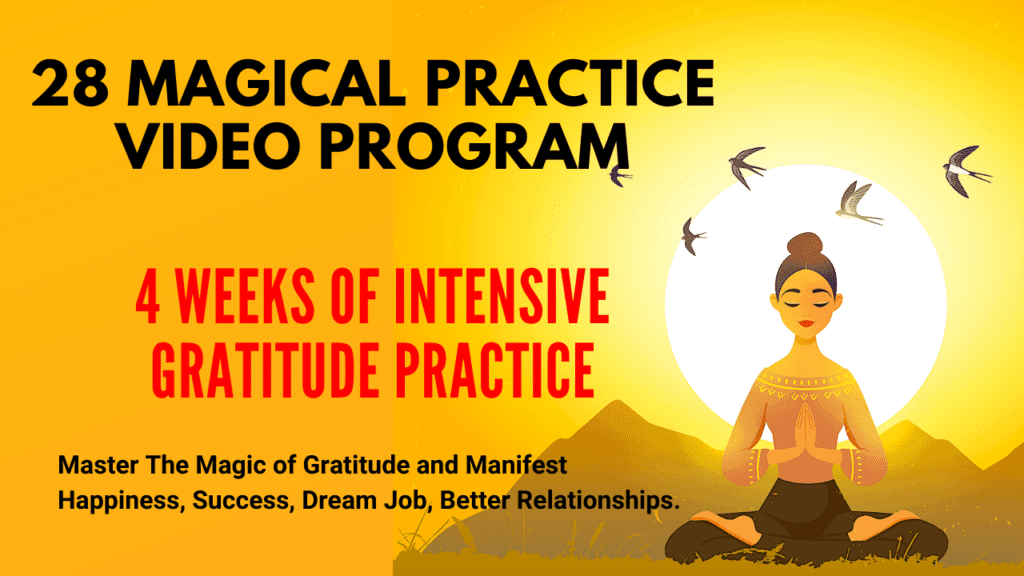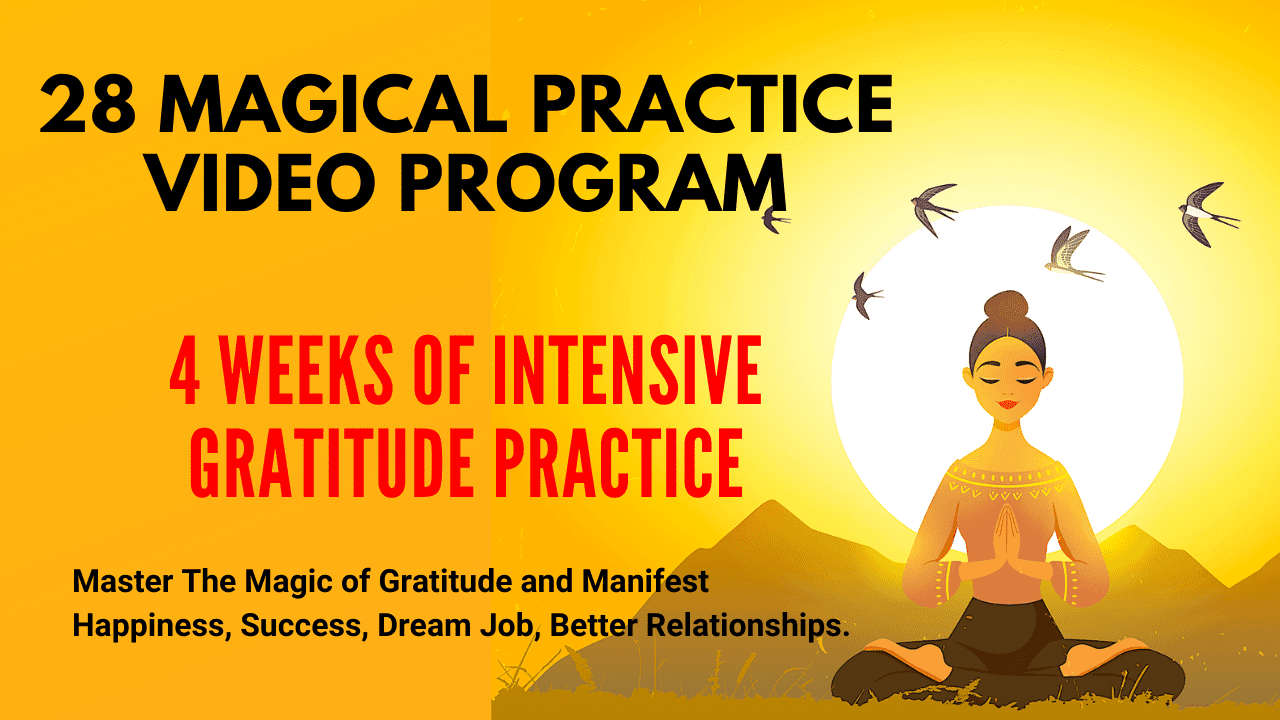 ---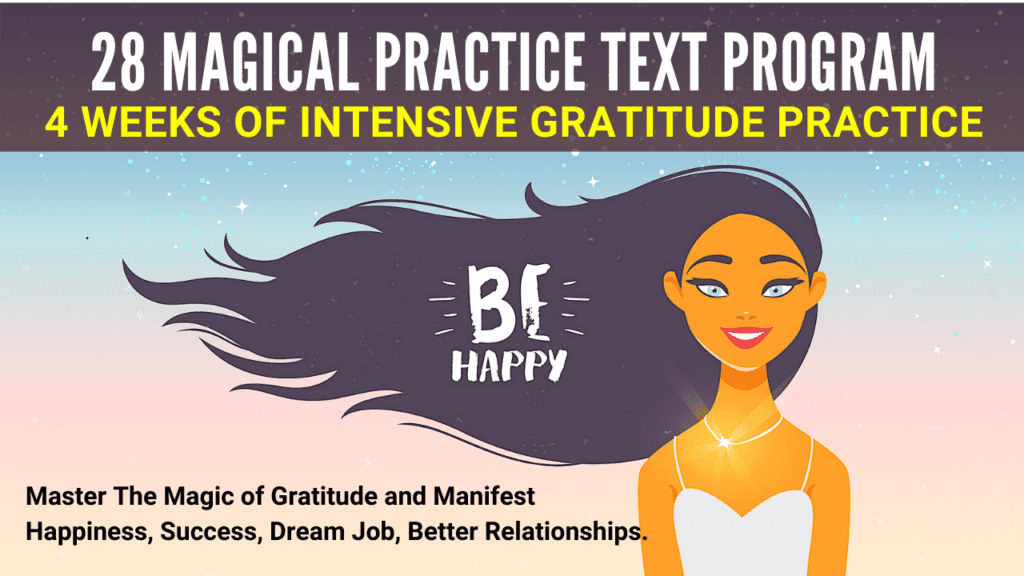 ---
Please share this post on Facebook, LinkedIn & Twitter.