Manifest A Magical Life with Law of Attraction and Gratitude
The Power of Gratitude is immense when it comes to creating a positive change in life. It is so powerful that it can transform your life. To do so, you have to have the awareness of your blessings in life constantly and you must feel grateful for them. When you will be able to do that successfully, it will create a huge impact on the quality of your life. A positive impact that will change the dynamics of your reality.
Here is a story of a girl from Rajkot, Gujarat who transformed her life with the power of gratitude. From an emotional rock bottom state in her life to a become a happy go, lucky girl, in just a couple of months.
She has decided to fill her life only with things that she loves and open herself only to positive things, people and situations in her life. And now literally she has been experiencing only positive and meaningful things in her life. She has been manifesting many small and big things with the magic of gratitude and by appreciating the good things in life.
Fill Your Life With Gratitude And Live A Magical Life – Law of Attraction Success Story
Hello sir,
I am from Rajkot, Gujarat.
It was really very amazing being on this journey of 21 Days Law of Attraction course. Millions of gratitude to you, and lots of love and blessings.
Ajay sir, I was totally down and wished to end up my life but somehow couldn't do that, because I really wanted to do something for my family. Then I read the book 'Zen Mind'.  I started my transformational journey by started emptying myself.
Actually, before reading this book I have deleted all my social accounts – Facebook, Whatsapp, IMO etc and had no social interactions, because I was totally lost and have firmly decided to end up my life.  I was here to delete my email account. I was not knowing why I was doing all these things. And guess what I found your mail of this 21 days free course and I don't know how and why I decided to join this course.
I emptied my cellphone – all favorite songs, pictures, photos everything. Weird, but I did the same. I was still down but was not feeling like giving up any more. There was nothing in my mind, I was totally empty. The universe guided me to join your course and since then I decided that I will fill everything in my life only what I love and with positive things, powerful thoughts, gratitude, love, no hatred for anyone, like a totally new person.
I think when you lost yourself totally, actually, you are on the journey of being your true self.
I would like to share my manifestations and what I learn from your guidance:
1. The most amazing thing – positive self-talk. It was somewhat tough initially but by practicing, I am totally changed and the very positive person now.
2. I made a vision board for my dream… Dummy mark sheet, as you told. I write down the exact marks that I would like to score against each subject.
3. The power of gratitude. I really learn how to feel grateful for every little thing we possess, to be grateful for everything and everyone as far as possible.
4. Through gratitude, I got a wonderful calculator. Actually, I was being very choosy in selecting one. I got perfect calculator the same as I wished for. It is very comfortable and speedy to use. Calculator has a very important roll in our exams…:-)
5. I was in search of a pen through which I can right speedily and that too with good handwriting. Because the pen I loved to use is not available anymore. I gave gratitude for all the stationery items that I use for my study and simply I found the perfect pen for me on the last day of our practice. I am so so so happy. Magic:-)
6. Another amazing thing happened is, in a few of our subjects there are some amendments and for this, I was in need to buy all those books again. And they are very costly that I was not able to buy. But I was not so worried and I was calm, it is the time when we have just started our journey of this magical course. And yes the magic happened. The same authors whose books I use for my study uploaded the amendments for our next exam on our study club. I was terrified and at the same time so happy and tears came out of my eyes.
7. Magically I came to know about some of my mistakes, some very small but very crucial, that I was doing and because of which I was not able to clear my exam. It means a lot.
8. Better health, healthy and fit body through weight loss, healthy skin, and the list are endless…
The funniest thing is that even I was not knowing until I wrote this mail to you that I have manifested so many things and gained such a wisdom :-D
I feel so happy when I convey gratitude for even the smallest thing I have and to each and every person in my life. Life has become so wonderful, peaceful and positive.
I am even learning meditation in Zen style because I love zen teachings.
I will keep sharing my manifestations with you.
Actually, through this journey, I came to know the importance of self-talks and gratitude in their real sense, so deeply.
My dream is to become Topper in CA Final Examination.
All these have become possible just because of you. Again thanks a lot for all your guidance and support… Ajay sir, I can't say I am so so so grateful to you…
Be happy and keep smiling.
---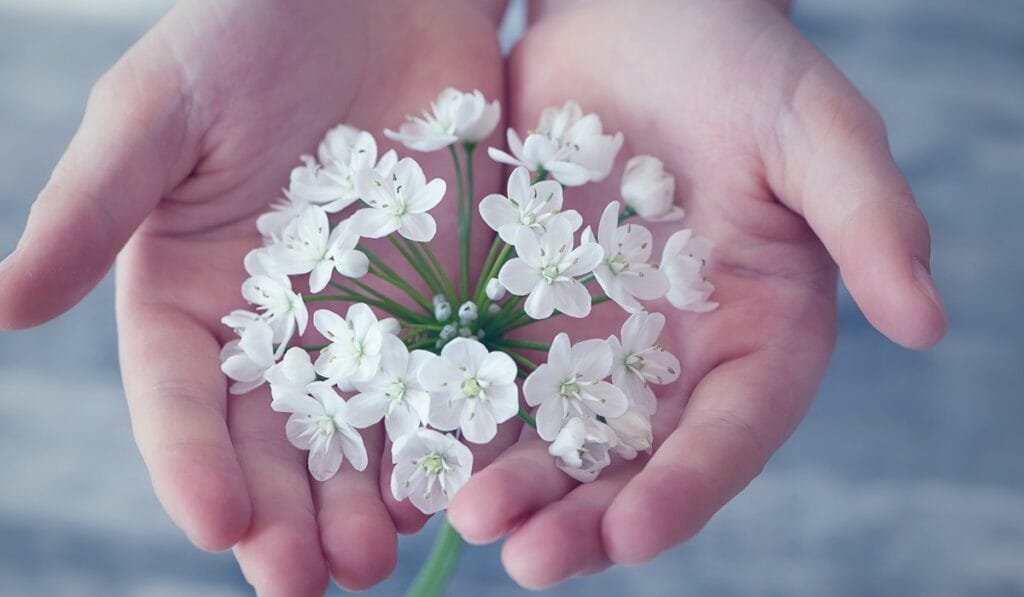 Then she joined my 28 Magical Practice Program and she experienced more joy and happiness with the power of Law of Attraction, Gratitude and positive attitude towards life.
Thank you for this magnificent outcome
Hello Ajay sir,
Good morning… How are you?
I am here again to share my magical manifestations with you.
1. Magic Dust: A few days earlier my father's vehicle (Chhota Hathi) got damaged and it stopped working at all. So you can understand my father was in worry and tension because it is a part of our source of incomes. And mini-vacation of Janmashtami was coming. So there was no hope that it could be repaired before Monday, that is today.
A thought from the Secret came into my mind like a flash that we should be grateful for what it has done for us to date. So I shower magic dust on our vehicle and remember how much it has done for us, from the bottom of my heart and feel so grateful for having a vehicle.
And magic, on the next day my father came with a mechanic and our vehicle, is now running perfectly.
2. Magically Heal Your Relationship: The most wonderful thing happened in my life, Just today in the morning, I am doing 28 Days Magical Practice on my own. On day 15  "magically heal your relationship" I choose my relationship with my soulmate. I am in a long distance relationship. It was not working properly for last two months. Though we love each other so much, we were not at all in touch from last one month. I wrote down the list of great things about our relationship and everything that I was grateful for to him.
And the blessings of the universe shower on me. I got his call in the morning. I whispered before taking his call " Thank you for this magnificent outcome". We were having a wonderful talk. He motivated me and told me to work hard to achieve my dream of becoming a Chartered Accountant and we talk like nothing wrong was ever happened between us.
I was crying, you can understand how grateful I was feeling at that time. I held a magical rock in my hand and convey my heartiest gratitude to the Universe for always being with me and supporting me in everything I do.
Have a nice day sir…
Be happy and keep smiling.
---
Miracles do happen in real life. You just have to believe in it. Gratitude is an amazing thing to practice positive attitude in life and appreciate the good things around us, being grateful to the blessings and above all believing in the good things in life that will create a miracle for us.
You can literally change your reality with the profound power of gratitude.
So live a magical life with miracles every day.
Love & Gratitude,
Awesome AJ
Law of Attraction Coach & Motivational Speaker
---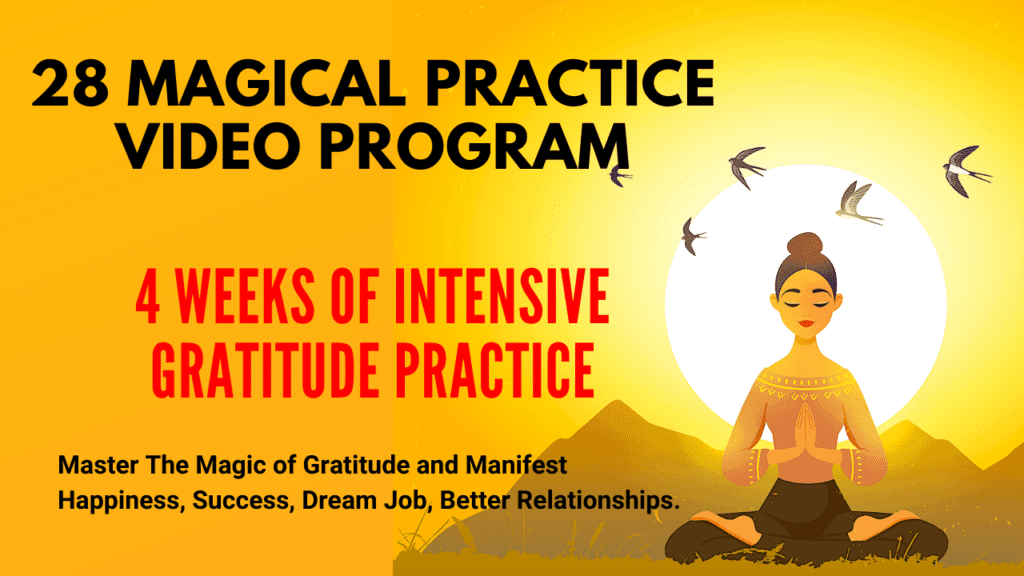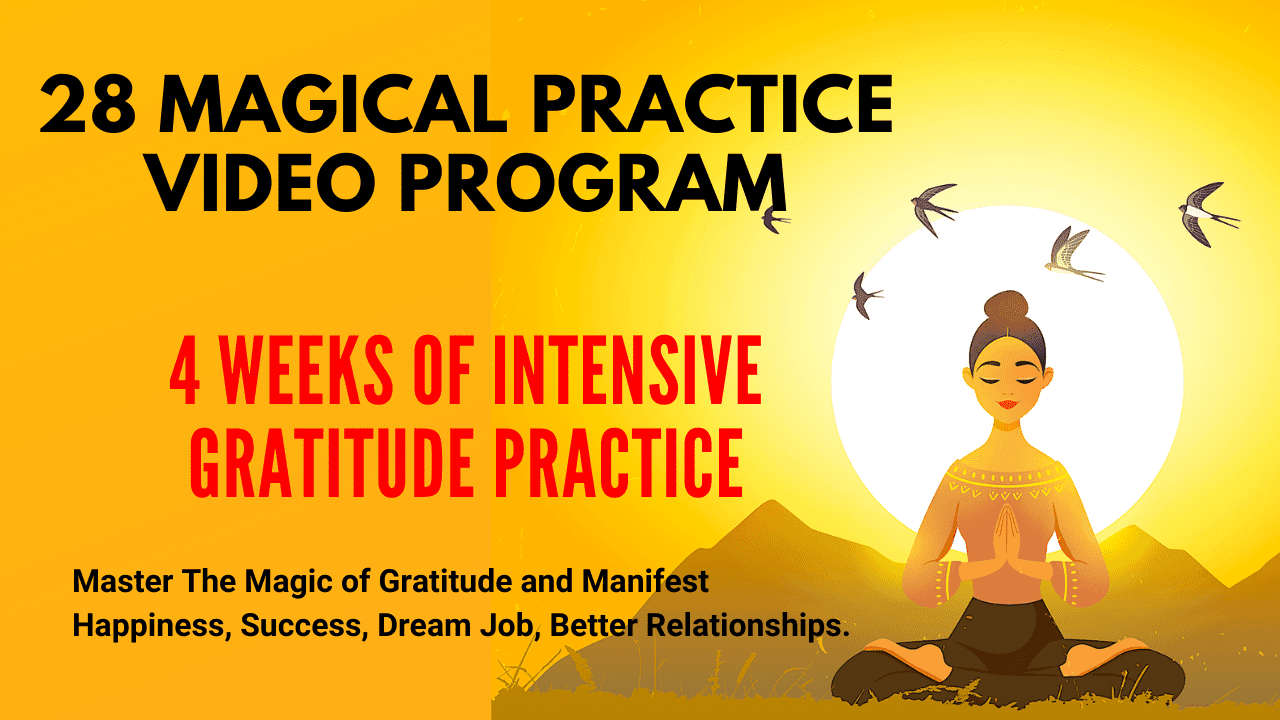 ---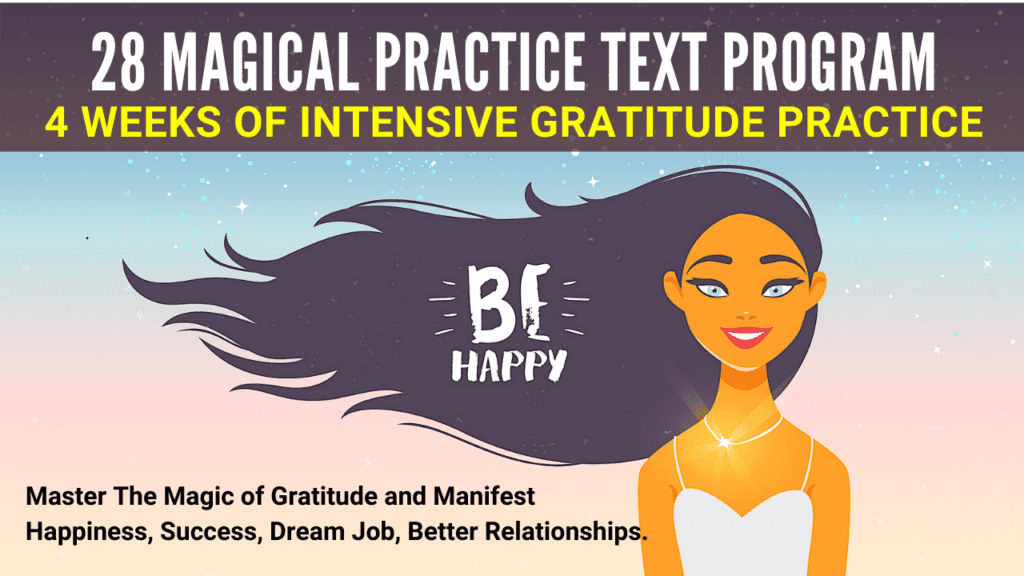 ---
Please share this post on Facebook, LinkedIn & Twitter.