Choose Gratitude – Choose Joy – Choose Law of Attraction
Gratitude is a choice. It's an emotional response to what you appreciate. You may be grateful to someone or something or can be ungrateful too. It's you who make this decision. However, when you choose gratitude, you choose joy. Because what you focus on it expands. So when your attention is on things that you appreciate and love, your life will attract more of that you appreciate and love.
The daily practice of gratitude has many benefits including it makes you happy, healthy, focused, positive, productive and helps you in achieving your goal.
In this story, one of our 28 Magical Practice participants had shared her magical experience with gratitude. She had not only experienced joy in her life by influencing her feelings, emotions, and act positively, she also had influenced the nature in her own way. It's really an interesting read to discover how gratitude practice is changing peoples' lives on a daily basis.
Choosing Gratitude: Choosing Joy – A Magical Journey with Law of Attraction
Hello Sir :D
I made a list of all good things that have happened in these 28 days and I am myself amazed to see there is so much to be grateful for. There are things I have already updated you about but the little summary will be good!
So here I go:

When I started with the course I wasn't sure of what would be happening in life next but one thing I was sure it would be awesome and it is !!

1. Gained self-confidence, self-respect, and self-love in times of failure and tough times.

2. Enjoying a happy family life. My day starts with laughter and giggles. There is so much of positivity at home and I am loving it the most.

3. I was finding it difficult to concentrate on my studies but now I am studying well and concentrating effortlessly.

4. After many failed attempts at meditating, I am able to meditate again after a gap of so many months. My mind is at peace.
5. Healed relationship with my school teacher after 5-6 years. It was a magical experience. It relieved me so much and I am super happy about it. Relationships with family friends and everyone around are getting better.

6. When I started with the practice I was left with RS 100 in my account. I attracted 2000 in my account without running after it. It came as if it was flowing to me like energy. After that, I am attracting money from all sources.

7. I attracted rain on a hot sunny day.  Had to go for some work. The night before I checked the weather forecast and it was all sunny and hot. While talking to one my friends I said " what if it rains in the morning when we have to go outside and after that, it stops" and we laughed out at our imagination and feeling it. There was happiness in the thought. And you know what !!! It rained !!! And the weather went awesome when I had to leave !!! I was dancing with happiness and magic!

8. Enjoyed a day out with a nice friend and attracted everything I wanted to have without spending any money! I wanted to eat strawberries, amazing food, Choco fudge since long but could not manage a day out and have fun but it happened by itself and I had all these things and much more!! That was awesome!

9. Health is awesome. I am back on my routine of morning meditation and yoga.

10. I was finding it hard to get up early in the morning after late night work. But I am more determined and focussed. Finally, I get up at the time I want to. These practices don't ask for laziness and ask for everything rather they make you work harder with happiness. This is what I have realized.

11. There were many incidents I expected to be getting worse but they turned out another way – happy and joyful ! that was totally a happy surprise for me.

12. The most important thing is I am happy! Happy with all my heart. I feel gratitude flowing into my blood. I have never felt this awesome before.

Loads of gratitude to you sir!

Thank you, Thank you and thank you so much.!.

Before writing all these I thought there isn't that much to tell about but now I am feeling awesome that yes I manifested so much and enjoying my life !!! :D :D
---
Good evening Sir :D

Hope u had a brilliant day :)

Sir, I have a story of faith to tell you. I thought of listing it with my list of manifestations but somehow I forgot and right from morning my mind is telling me to mail this one! 

I have a small lawn in my home and last year we planted plants of roses and many other plants. Months passed and not even a new leaf grew on them and some of the plants kept on growing taller and taller without giving a single blossom. My parents said we should let's uproot them and plant some other plants. They won't grow. But I didn't let them do this to even a single plant. I told them "they will grow, have patience."
Months passed but no progress. Every morning I had a stroll on the lawn and caressed all plants. There were few very small plants with few flowers but I loved looking at them. Whenever I felt sad I used to sit near those plants and used to pass a lot of positive energy. They always make me happy.
And one day 3-4 plants got new leaves and they kept on increasing! I jumped with joy on seeing this.! My faith won! But still, there were no flowers. I kept on saying they will get flowers! and now every little plant has not only 1-2 but many of flowers. You will be amazed to know even out of season plants are full of flowers. Some of the plants have 90% dried leaves but still, they have flowers blooming on them.
And during this course of 28 Magical Practises I passed so much gratitude to it and you know we added so many new awesome more beautiful plants on our lawn. Every day when I get up I see a new flower! And every now and then we are getting new plants at home :D

I feel this is my faith that let this happen. I am not sure but I feel so good about it.

One more very important thing I must tell you. I told you about a known one who is alcoholic and depressed. He is much better now. You know what he told me today: ' I have forgotten all my bad lucks and sorrows. I feel happy.' I felt so happy to hear this I can't explain in words.
This has further increased my faith in secret. I hope and wish now my gratitude and magic dust de-addict him forever!

It won't be possible without your guidance :) 

Thank you so much, sir :) :)

thank you so much :)
---
Life is beautiful and amazing. We just have to believe in the goodness available all around us. Faith in the Universe and Gratitude Practice manifested many things that we could not imagine otherwise.
It's really magical and full of amazing things. One must trust and explore and then embrace it in their life to enjoy a bundle of joy every day.
Love & Gratitude,
Awesome AJ
Law of Attraction Coach & Motivational Speaker
---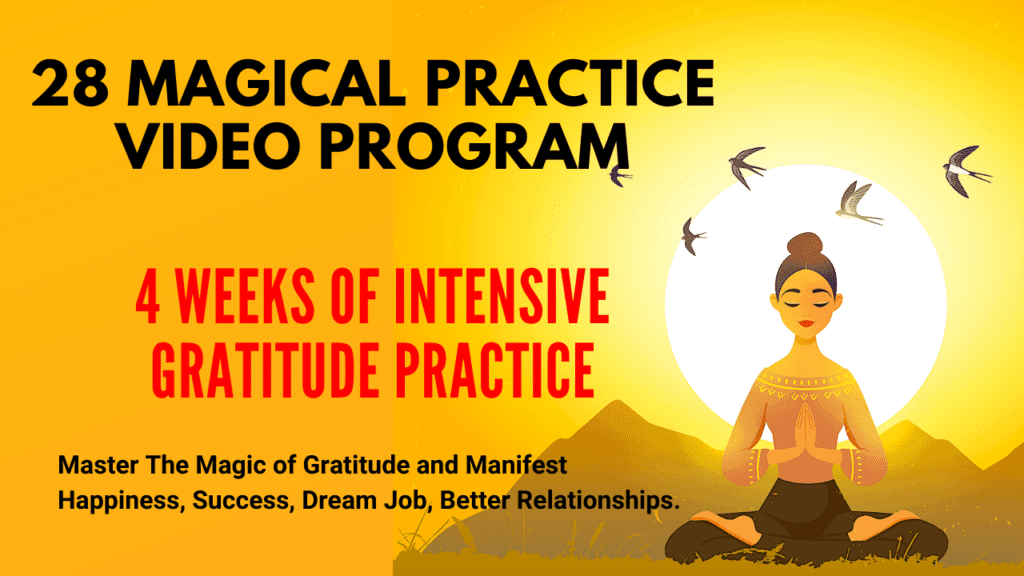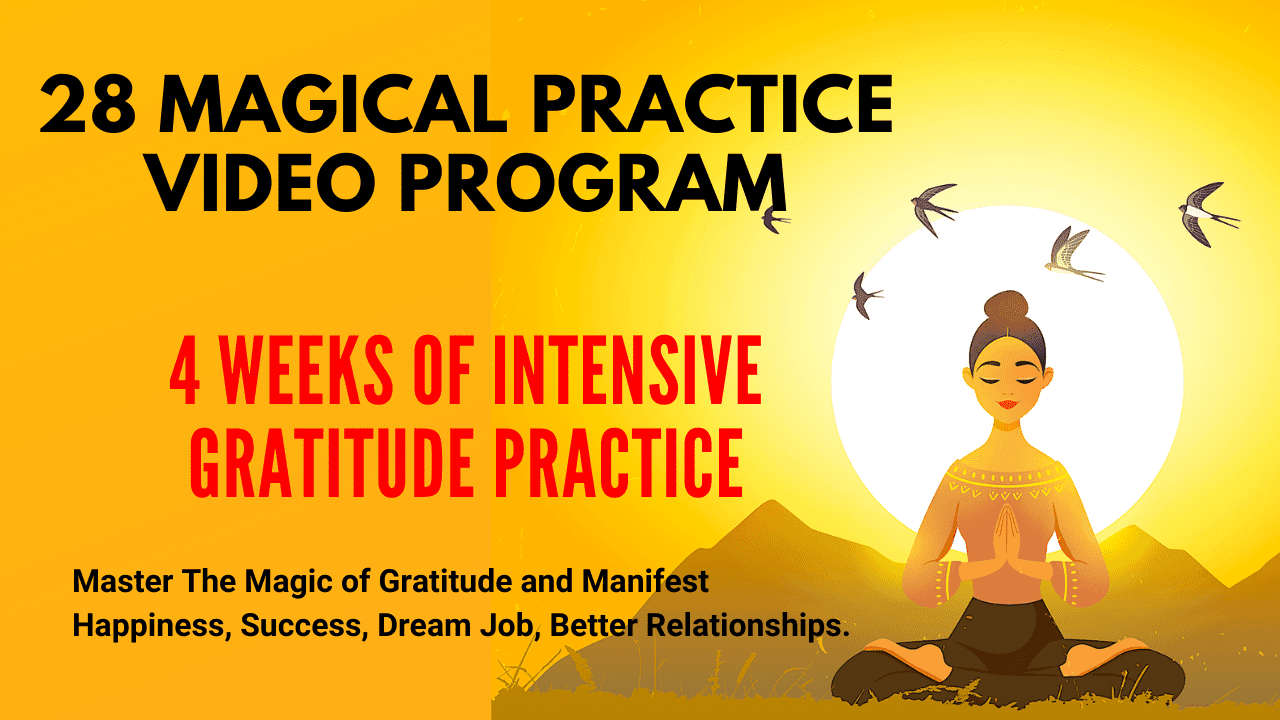 ---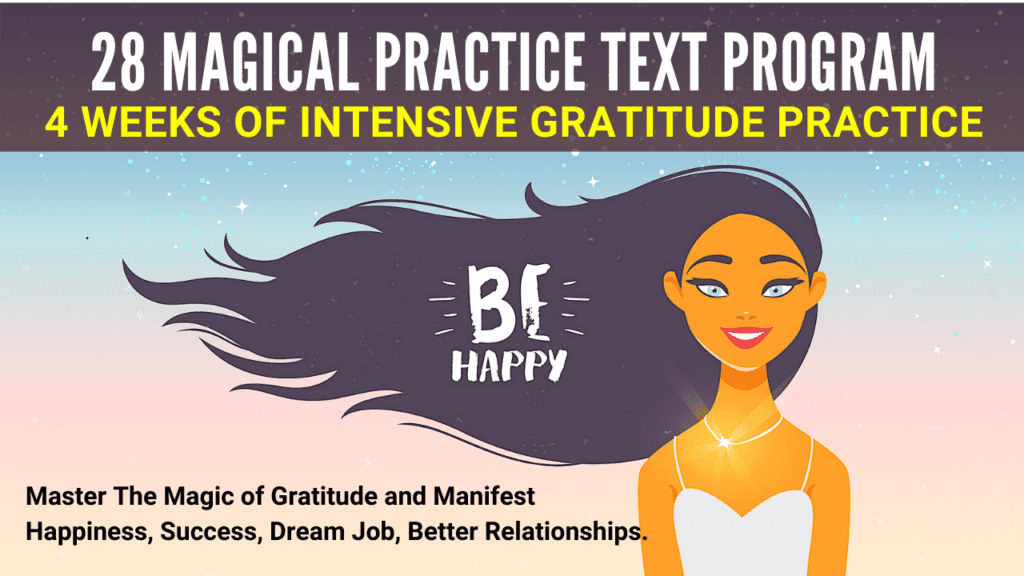 ---
Please share this post on Facebook, LinkedIn & Twitter.