How To Build A Positive Attitude using the Law of Attraction?
"As we express our gratitude, we must never forget that the highest appreciation is not to utter words, but to live by them." ~ John F Kennedy
This post is more about that. Knowing the benefits of gratitude and learning how to practice them is not enough. Because your knowledge influences your mind to do something, which seems right but you are not comfortable or you do it half-heartedly. Therefore, you manifest half-baked results.
Your intention must be good and you know how to do it but you fail to create the required positive vibration and alignment. There could be many reasons, for example, you heard or know from someone that gratitude practice is creating wonder in his/her life so you want to try it though you have no conviction about it and not confident about the results. In some cases, your negative energy is so dominant in you that it does not allow immediately to accept a new positive change in you. Similarly, you think you know about Law of Attraction, Gratitude, Creative Visualisation, Power of Positive Affirmation etc. but when it comes to practice you do not have the patience, zeal, and perseverance.
One must first spend enough time to understand it's true meaning and what it exactly expects you to do or feel about it because it gives you that clarity and resolution to accept it as it is and practice it in the right way.
There are thousands of success stories of people who participate in 28 Magical Practice and all this possible because of their understanding of the gratitude practice and they literally live with gratefulness. Here is one such magical story of transformation.
After completing her 28 Magical Practice, Deepti saw the positive change in her and she decides to continue the practice forever to keep improving her life positively with this wonderful practice. Post completion of her program, she followed the recommended practice and she has been experiencing positive changes in her life on a continuous basis.
This post is also important for many who stop practicing gratitude after achieving their goal or clueless about what next once the 28 Days practice is complete. Here Deepti has mentioned in detail how each and everyday practice is important and how she has been doing it so that it would give you an idea to adopt. I feel you may easily get connected with a fellow practitioner, though, I have explained in detail each day how I practice and how one should approach it.
Positive Transformation with Positive Attitude – Law of Attraction Success Story
Dear Ajay,
May God always bless you with everything you want :)
Thank you very much for wonderful Magical Practice Session and your constant support you gave during this period. Well, I have posted testimony on your blog. Its again as usual quite big :), anyways……
Huuuhhhhh……………..there are many things in mind and my heart is flowing with the extreme happiness and I am truly confused about where should I start? :)
I started with Recommended Practice you suggested and as per my life's current situation, I felt to focus on Relationships, Money and My Desires. [I know you are going to tell me that I should focus on health also because you always advise working on health area. For that, every day when I write 10 things I am grateful for, I focus on health areas].
Remember the magic is now morning ritual along with count the blessings practice.
Before I started, one day I was thinking that how would I start about these three areas. First of all, I was thinking it would be very much to do all the things. On next day, morning, I decided, that not to think too much but just start.
So, I started with Count the Blessings and Remember the Magic.
Then whenever I was crossing a mirror, it was reminding me Magic Mirror Practice.
The best part was Magic Dust Practice. I was out and driving my bike and I actually sparkle the dust on each and every person on the road, on signals, the drivers, the kids, the shop owners and everyone and everything. After just 5 to 10 mins only I felt like I am a fairy and God has given me all the happiness and made me the luckiest girl in this world. And now I am sharing my prosperity with them all. Many times I can saw the actual sparkling magic dust [ I am very good at imagining such a fairy tale type things:)]
When I was at home I started with Magical Relationship practice. In that "The Magical People" – I wanted to choose such a person who is right now in my life. Because I think when any particular person to whom I met in past and he or she is not in my life now, for them to do magic practice is very easy. But now I want to do this magic practice for those people who are in my life now because I want to witness that experience immediately. And I started this practice with the most important person in my life :) my mentor :) that is You. When I actually did this practice, I truly felt that magical wave inside and then I experienced that this wave I can apply to my other relationships also. I know, now I have to make this for challenging relationships too :) and I am sure I am going to do it.
Magically Heal Your Relationship: I felt it very easy to forgive graciously because I had a good experience of the Magical people practice. And I am doing it regularly.
Then came Money Practices. I have my check, my magical rupee note and whenever I am opening my purse these 2 things are there only. My every bill is having a smiley with a thank you note. :). My mailbox having a thank you note emails which I have forwarded to myself after online payment.
And I am really having a faith that soon my consistency will bring more and happier money surprises.
Just when it comes to Desire list, as I told you, I felt some hurdle. I am bit confused. But now I am thinking that even though it is a problem I will write just 10 very simple wishes which are convincing to my heart. I will do 'Before your very eyes' & 'Make my all wishes come true' and then maybe I can start with something big.
The Magic Wand is as perfect as a Magic Dust.
I am already very good now in Magical Footstep, Magical Breath Practice and it happens automatically when I go for a walk.
Since my childhood, my Mom taught me to be grateful for Water and Food so now I understood completely the feeling behind this practice very nicely.
So, automatically, I am started doing many practices.
You must be thinking that it's an overdose. But for me right now, I just want to involve my mind in positive practices only. I am not seeking for the tremendous successful outcome. But just want to train my mind to focus and look for good practices. I spent many years in thinking negatively and now I don't wanna carry that burden and for that, I want to keep my heart, mind, and brain continuously doing gratitude practices.
Hmmmmmmmmmmmmm……………..again one more big mail no? :)
But thank you thank you thank you thank you thank you thank you.
And yes ……………… :) 10 Self Appreciation Points and Gratitude Rock…………it really rocks.
And today, my aunt gave me a compliment. She is my friend's mom. She knows me very well and I am very close to her. We met after 6 months today. She asked me what has happened to me? I have changed totally. She said, Deepti to whom I met last year was totally broken and now today I can feel that how you transformed yourself. This thing only Deepti can do and no one else. :)
And Ajay, that time you again got one credit. I told her, aunty, finally I met my angel, my mentor and see the Magic happened :)
Thank you thank you thank you thank you thank you
With loads of love and regards,
Deepti.
---
The most important takeaway from the above story is to continue the practice beyond the completion of the 28 Magical PracticeA positive attitude plays a very important role in our life and it always makes us a better person, happy and optimistic about our future. Most importantly it transforms our lives in a positive way.
Love & Gratitude,
Awesome AJ
Law of Attraction Coach & Motivational Speaker
---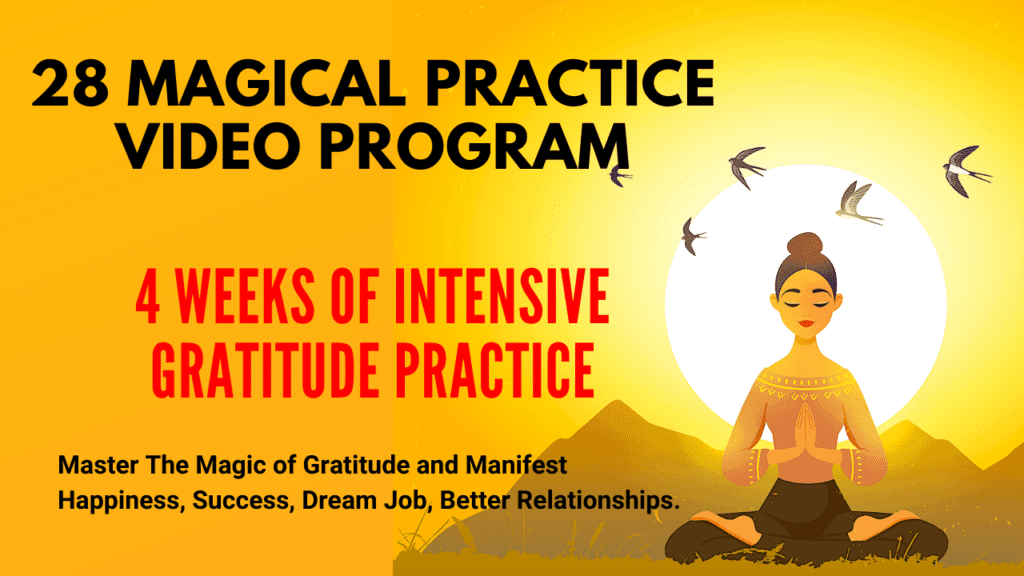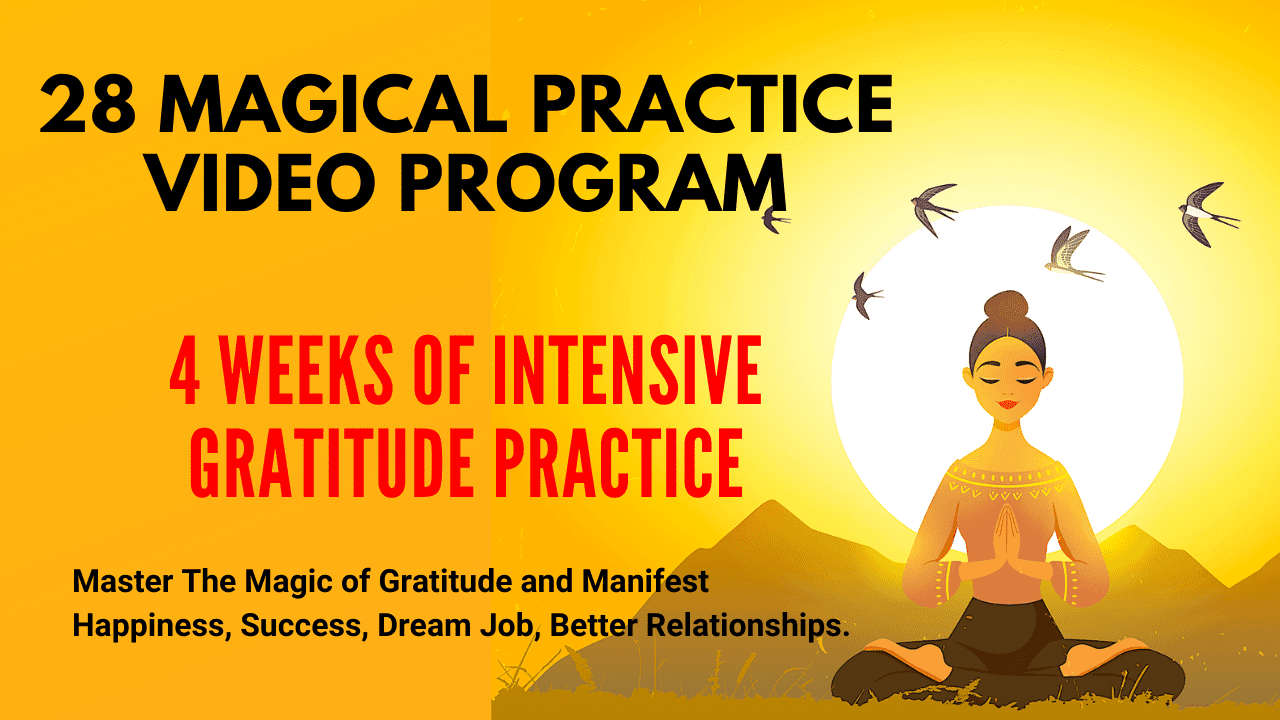 ---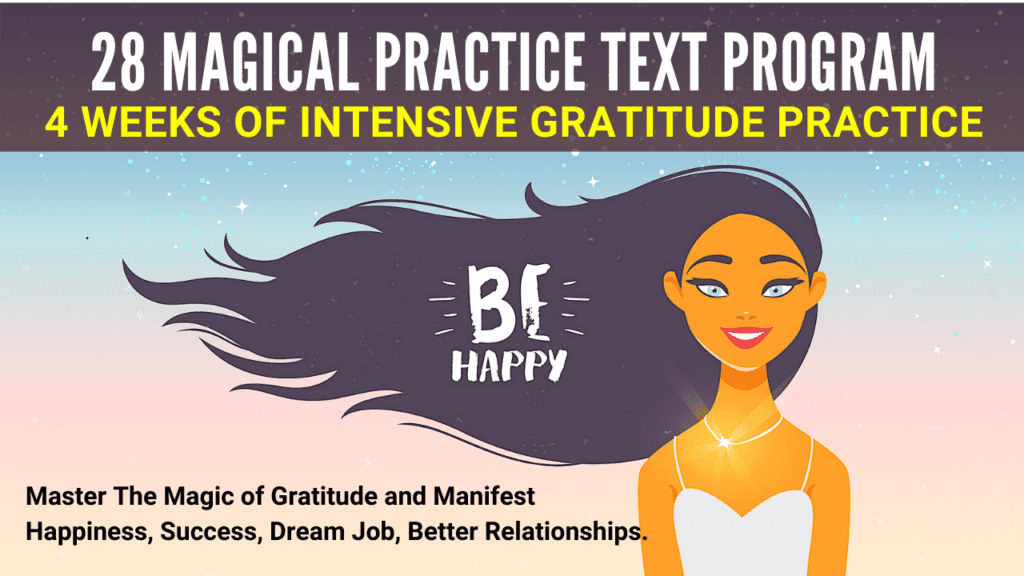 ---
Please share this post on Facebook, LinkedIn & Twitter.