Do You Love Law of Attraction Success Stories?
Today I am sharing three magical success stories of three magical people who used Law of Attraction in their favor to achieve this success. These three powerful success stories I discovered recently in my email archive.
The first story is about magically manifesting a suitable job after a gap of 3 years from the industry. The second story is about focus, dedication, exam success and health improvement. The third story is about regaining health and beauty. All are interesting in their own ways and inspiring too.
I have seen people, in their situations give up easily because they discouraged by many around them or because of their own low self-esteem.  However, these brave people did not give up rather choose to believe more in themselves and the Universe. Their continuous practice of gratitude, visualization, affirmation etc. helped them to stay positive, brave and experience miracle in the most magical way.
Read and find out how they achieved it.
Law of Attraction Success #1: Suitable Job Manifestation After A Gap of Three Years
Hi, AJ I have already mentioned about this success in Facebook through the message to you. I started the magic practice program on Nov 9th, 2014. Before that, I read Secret, Power, and Magic by Ms. Rhonda Byrne and I tried to follow magic but as many of you know, you don't feel enough push when we do it alone. I wanted some help but I didn't know how to get that. Then I joined 28 Magical Practice group and found many of them mentioning Ajay then I sent a friend request to him and fortunately he accepted and told me abt this course. I got enrolled immediately.
I am into software field and due to some personal circumstance, I resigned in 2011. I have been trying to get back into the industry but I was not being shortlisted for any interviews due to three years of gap. Everyone told me I should look for some other job and its end of my career in software industry. But I did not give up and suddenly out of the blue, a payroll company called me saying that I was shortlisted for IBM where I worked earlier. I was very much shocked and thrilled then it had been an ordeal going on the premises of the company during the interview as there was no proper communication from my consultancy finally I was selected there.
But there was a clause this time that unless I get a project I won't be getting the job as it's on a contractual basis. All my friends and people who knew this started saying that either I have to relocate or leave the job.
This was the time when I got the motivation from Ajay's emails and his kind messages in messenger and motivation poured a lot of positivity into this situation and in applying LOA. I got a call on a Friday at 8 pm saying they received my profile. The onsite manager shortlisted my profile in the next week and the coming Friday I was scheduled for the project interview. Trust me I followed everything as Ajay suggested in cracking interviews article and I had been selected for the project at Hyderabad location for second shift.
Now I am proudly working with IBM on contract basis in a second shift for which I get an allowance along with commuting allowance. The team is awesome, the package is awesome and my manager at onsite and offshore are great to work with. This is a huge manifestation but, magic is woven around me and yes LOA works just like the genie picture we receive in the newsfeed of magic, secret etc. that says your wish is my command.
I have been manifesting every small thing as I want. Thank you thank you and thank you for this guidance and being with me through this magical journey Ajay.
Thank you once again to the Magical family and Ajay.
Himabindu
---
Law of Attraction Success #2: Achieved Exam Success and Healed Eye Ailment with Positive Affirmation and Visualisation
Hi AJ,
Thank you. And I am really feeling great being on this magical journey. Miracles start happening in my life .. like my today's exam was amazing. And questions came only from the area studied by me. And one question that I hadn't read or say was out of the book. I Just wrote something in that.. the time I left examination hall. People were discussing that same question and the time I heard the same answer I wrote. I realized that I got the question right and my answer was correct. And I attempted my exam for total 100 marks.
And the lines you gave me to repeat 11 times + meditation in sleeping state. I was visualizing that I am going on writing paper, I knew each and every question. And yes between these two days before the exam, I did not celebrate Diwali but studied. I wasn't feeling bad, rather I was enjoying my study.
Thank You. My eyes are absolutely fine. On the 1st day of magic, one doctor told me "It's infection. Only if you will use eye drops after every 15 minutes, you will be able to write exam and study".
But I recovered amazingly. I studied that day itself but for a short interval. And was using affirmation technique described in the Power of subconscious Mind given by you. Next morning I was absolutely fine. And the doctor said, "It's only yesterday you came. It's not possible." But my eyes are perfect now, so I m feeling like I am on right track.
Thank You so much.. !!
---
Law of Attraction Success #3: Magical Improvement in Health with the help of the Law of Attraction
Sir,
I stopped writing my 10 blessings in the morning a long time back. Last I wrote them on 28 May 2015. I started getting irritated because of continuous failures.
Today I got up with a headache. I started with my morning yoga. But did it for double the time I usually do and my headache was gone.
Today I decided to again start writing my 10 blessings. As I started writing to my surprise I realized there is so much good that has happened in the past few days.
Most importantly my another dream has come true (after the wristwatch dream)
After my treatment I lost most of my hair, they turned grey too.
So in my Dream list I wrote I have glowing skin with rosy cheeks and beautiful long black hair. And now everyone is complimenting me. I used to have very long and beautiful hair and I was born with rosy cheeks but they paled when I got a head injury in childhood. So right from that time I loved and longing for rosy cheeks.
And today while writing my blessings I realized this dream has come true. My cheeks are rosy and skin is glowing. My hair is healing a lot and a few days back I saw my grey hair has started turning black and hoping soon they will be exactly what I always wanted.
---
These stories are again a testimony to the Law of Attraction. It is always working, the key is to learn in the right way so that you can use it in your favor. My 28 Magical Practice Program is designed to teach Gratitude, Law of Attraction in a systematic way over a period of 30 days.
Similarly, one can also join Transform Your Destiny Workshop available online. to learn the Law of Attraction step by step and how to use it effectively. At the same, this program also exposes you to other tools of manifestation. How to use them to manifest easily and effortlessly.
To your magical manifestation.
Love & Gratitude,
Awesome AJ
Law of Attraction Coach & Motivational Speaker
---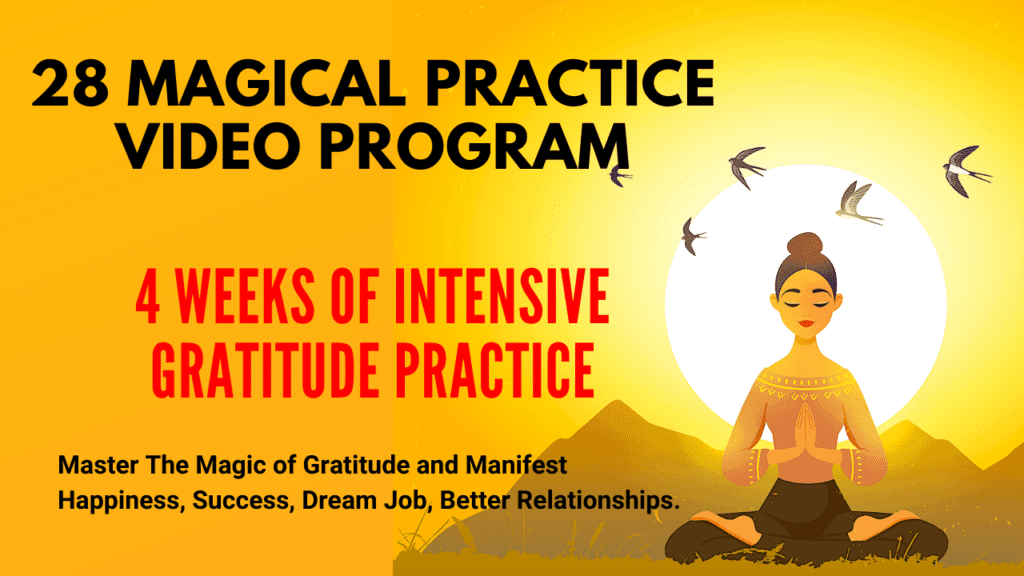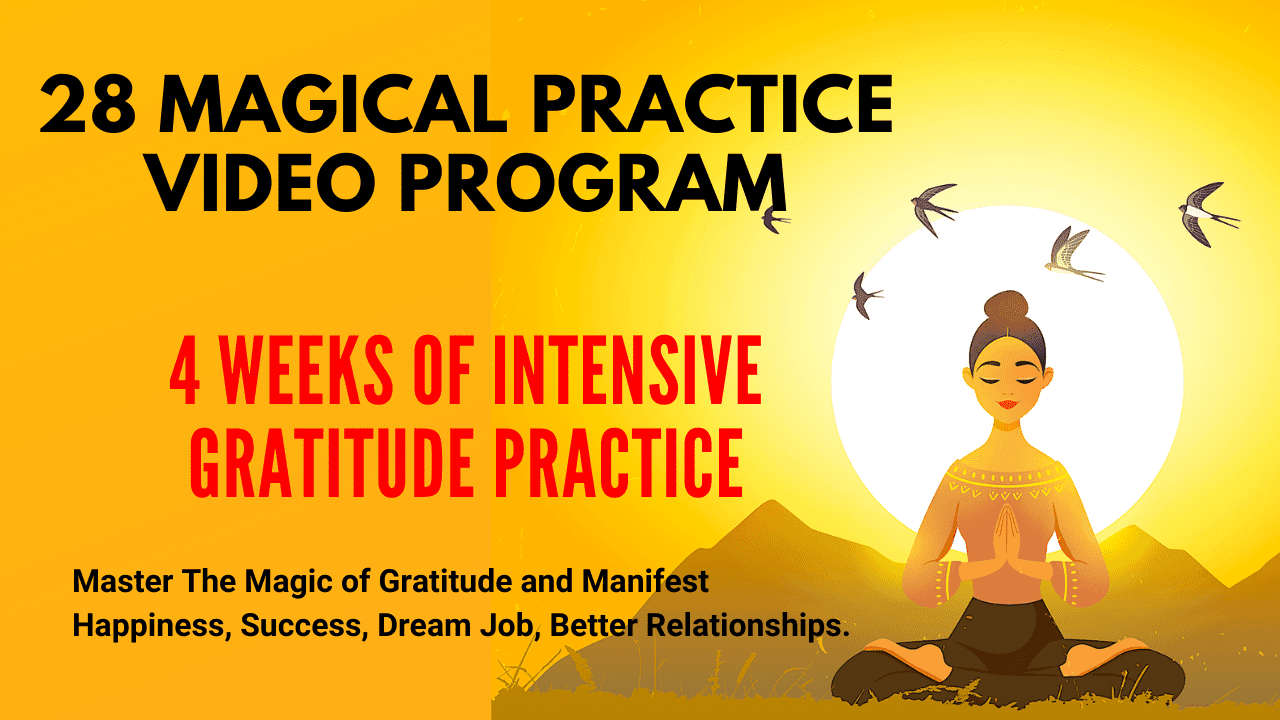 ---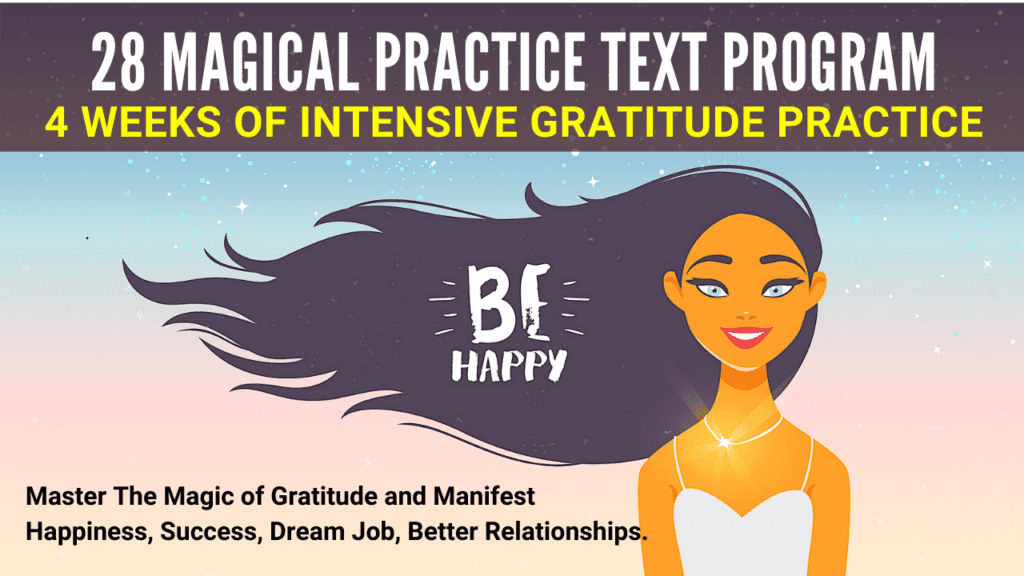 ---
Please share this post on Facebook, LinkedIn & Twitter.