Things do take time sometimes. Though we know this, many of us get impatient and get out of the track. Stop believing in the power of Gratitude and the Universe.  And we take gratitude practice for granted and stop practicing it.
Is it sounds familiar to you? If yes, you must have experienced the consequence as well. When you stop practicing gratitude, the magic of gratitude starts fading away. The feeling of positivity, excitement, focus, energy, and freshness get evaporated and you get back to your old state.
Therefore, the key is to hang around, stick with the gratitude practice. You have to be in the flow and with the positive belief that you are going to get what you want and trust me it will happen sooner or later.
So far we have published more than 100 success stories and people who succeeded in achieving their dreams or goals were the ones who firmly believed in this positive philosophy and practice it consistently with discipline. They always had the focus on how to achieve it rather than the obstacles on the way.
In this post, I am sharing a journey of 28 Magical Practice Participants who had achieved a lot in her life with the help of gratitude. Briefly, she mentioned her challenges and achievements. This includes her overcoming procrastination, getting into a disciplined life and achieving success in an interview, getting a job in Malaysia and getting the work permit there smoothly.
She has also shared her experience of being on this journey of 28 Days Magical Practice and put forward her point of view in front of her fellow participants.
Magical Journey of Gratitude – A Law of Attraction Success Story
First of all, let me apologize for responding so late. No excuses, I guess procrastination which yes I have to work on.
First of all to each and everyone in the process of an awesome journey of 28 Magical Practices. This is for all my fellow friends who are reading this experience, one thing is sure, if you are reading this means that you are already on the awesome journey with Awesome AJ.
A brief about me, I have been reading Magic for a long time but my true journey began last year after March 18 when I landed in an entirely new country with no known faces except my family. To cut it short I did my practices twice with the help of the Awesome AJ links and pages very religiously, did see manifestations but I felt that there is something more which  I wanted and was so inspired by the links that I really wanted to do it under his direct guidance.
And trust me, it did make a difference. This time my flow of writing was smooth, doubts got cleared, learned about how's and the best was getting his direct guidance for anything and everything and sometimes silly things as well. I take this opportunity to thank him from the bottom of my heart for the awesome guidance I have been receiving from him time and again.
"He truly is a great mentor. Thanks a lot for always being there AWESOME AJ."
One thing I understood was that it is I who will have to do it, with or without guidance with discipline and perseverance but it was an experience under his guidance, right from cracking the interview, attracting a job, breaking ice with colleagues, to the point of getting my own work permit which I used to hear is not an easy thing to get it in Malaysia and many more conspicuous and inconspicuous benefits.
GRATITUDE GRATITUDE GRATITUDE.
That's the key, now I try and pay gratitude as much as I can, I do have many more challenges but the best part is I am not scared to face it and I now know the key BEING POSITIVE, HAVING FAITH, TAKING ACTION, NO PROCRASTINATION and very importantly Wish and LET GO.
Things do take time sometimes, keeping the flow on and reach many more milestones. As if we take it for granted and stop doing it… the magic starts getting evaporating…. thus I started again as a redo under his guidance.
Have faith, if you will have doubts, it will not happen no matter what… I am also learning and my journey has just begun…… May each and every one of us reach their desired destination…..
Good luck.
Tons of gratitude.
---
The benefits of gratitude are unlimited. It can only be experienced with practice. Knowing or mere accepting the facts will not serve any great value.
As Madhu clearly mentioned above that everything she achieved was because of a gratitude practice and that is possible being positive, having complete faith and taking the required action.
If you not yet joined our 28 Magical Practice program, you must join to experience the immense power of gratitude to achieve what you want to achieve.
To your transformation.
Love & Gratitude,
Awesome AJ
Law of Attraction Coach & Motivational Speaker
---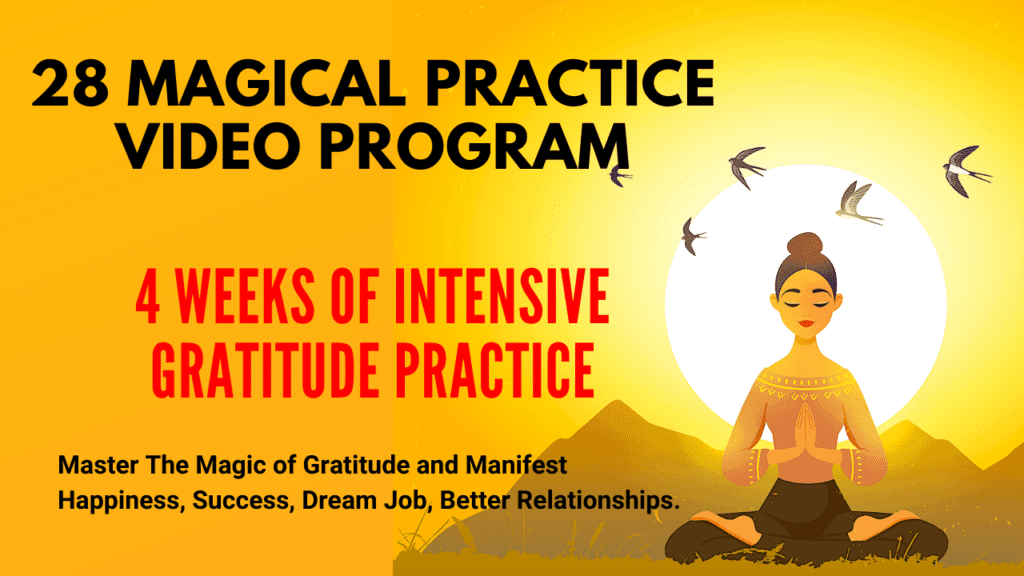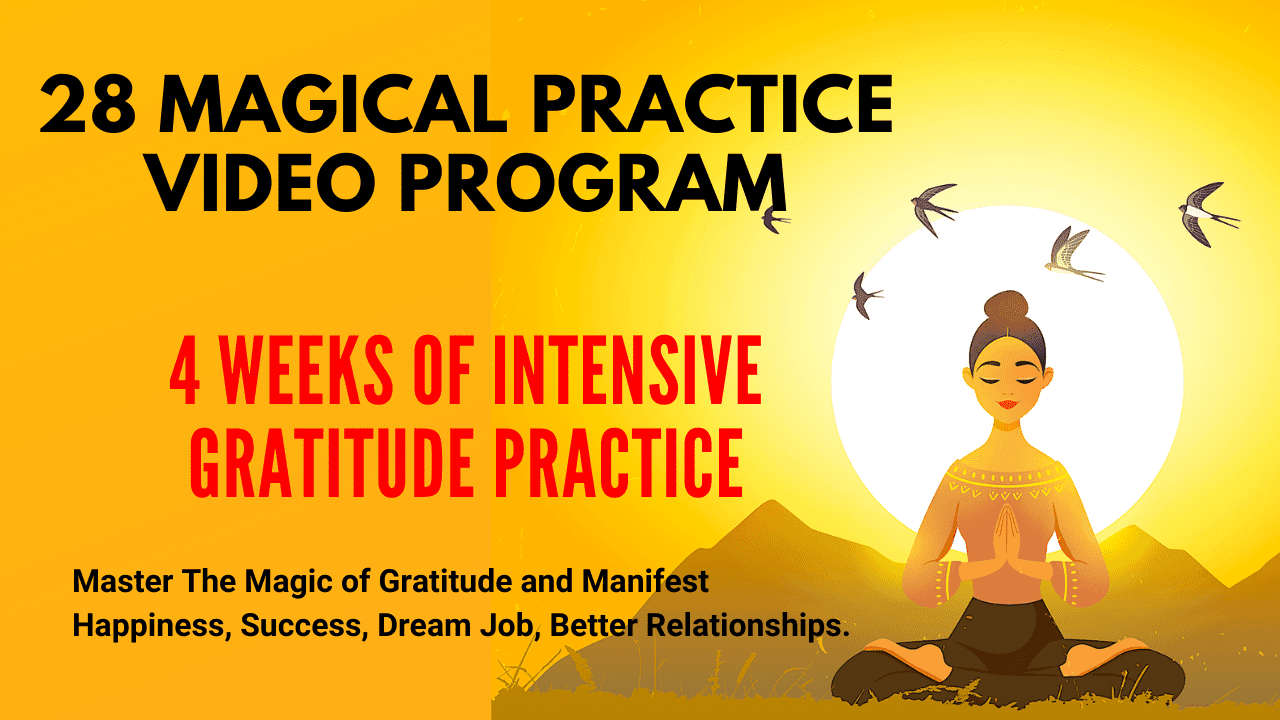 ---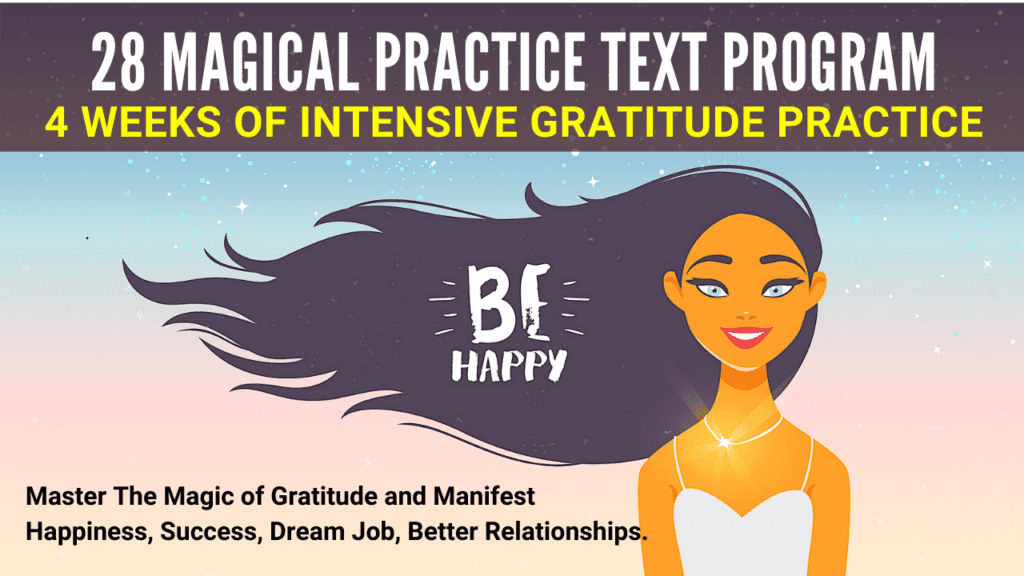 ---
Please share this story on Facebook, LinkedIn & Twitter.