Do you want to attract more money or increase your income using the Law of Attraction?
Do you have a money goal? Are you using the law of attraction to achieve it?
Or do you have a particular goal, but you are worried about thinking how will it come true?
If you have desires or questions similar as above, then this post will help you greatly.
While manifesting a goal whether it related to money or relationships or other things, often people get stuck with the questions like…
When will it come true?
How will it come true?
How do I know the law of attraction is working for me?
How can I trust the Universe?
Well, one thing you must remember that the Law of Attraction is always working for you. The Universe is always working for you. If you have faith and belief in your dreams, then the law of attraction will give you whatever you desired.
Today, I'm sharing a success story that will inspire you for sure. Last month I received the following message from DS (on his request we are only using the initials.)
Dear AJ, remembered I had told you soon I am going to manifest one big goal. And yes, yes, yes, I did it. Thank you, thank you, thank you.
Your program has truly transformed my destiny. Hurreyyy
One request, post my manifestation on your website and Facebook page but please keep it anonymous. I always read success stories on your website and those stories helped a lot. If my story will help others then I would feel blessed. But due to some personal reason, I don't want to disclose my identity so if it's OK for you to post the story as anonymous or just with initials then please share.
I am sharing my manifestation story below.
When I read DS's manifestation story, I felt that his story is definitely going to help our awesome tribe. I am sharing his story of money manifestation and increasing income using Law of Attraction below.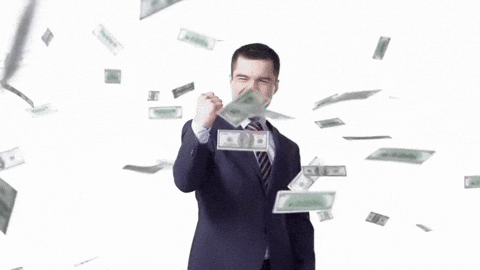 Manifesting Desired Income Using the Law of Attraction
Dear Awesome Tribe,
In December I had done Awesome AJ's program – Make Your Life Awesome. And it has been a life-changing experience for me since I did it.
Since the beginning, AJ had given us 10 Major Goals and many techniques to achieve them. And I am here to declare with all the honesty that out of 10 Major Goals, my 4 Major Goals are already achieved. 😀😀 And not to mention many other goals and wishes that have come true.
Today, I am not telling you about all the goals and wishes, but just want to share one big achievement, Goal No 4.
I work in a Govt. Job and due to some Govt. issues, my salary wasn't increasing and that was really annoying me. So, while doing AJ's program, I just put it in the goal list.  And I followed every technique as AJ taught us. Even I made a fake salary slip and quoted the salary I wanted for me. For 2 months nothing happened for this goal, but I continued to believe and kept giving gratitude. And with his techniques, the miracle happened.!!
Govt. issues didn't get solve yet but something new came up. I got an opportunity for some extra work out of nowhere, totally unexpected. They offered me an amount for the extra work. And when I summed it up the total turned out to be the exact amount as I had quoted in my fake salary slip. I was shocked with joy.
One way or other the universe gave me the money I desired. THE SAME SALARY WHICH I WISHED!!! So, from next month onwards I am getting the exact income that I had wished for in my goal list.
AJ says it correctly, "Don't think about how, when, and where, just keep believing as it's yours, and its already given by the Universe."
And please never forget to say the magical word, THANK YOU, THANK YOU, THANK YOU.
I am saying this to AJ, thank you, thank you, thank you AJ for helping me in turning all my 4 major goals true. Thank you, thank you, thank you Universe for giving me a mentor like Awesome AJ.
To all out there, I strongly recommend to all of you to have a chance to be mentored by Awesome AJ at least once, in your lifetime, you will feel worth living. Please, please, please get trained by this magic man, he truly knows this Law of Attraction and how to train others to achieve their goals. Once you will start learning from AJ, you will get lucky enough to get in touch with your inner power and achieve all your goals.
God bless you AJ, all my gratitude is for you. Love you, Sir.
And soon I will be sharing many more manifestations. Thanks to everyone in Awesome Tribe whose stories have always inspired me. And I believe my story will inspire others to achieve their goals.
Thank You Thank You Thank You
DS
---
DS, loads of Gratitude to you for sharing your inspiring story and it will definitely help our Awesome Tribe in their manifestation.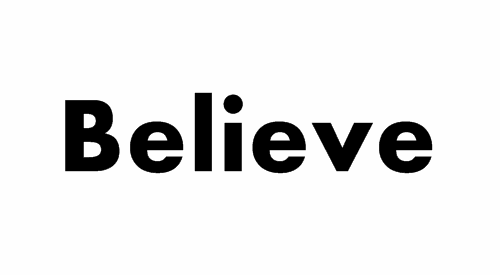 Do you believe in your goals and Law of Attraction until you achieve it?
Like DS believed in his goal and manifested his desired income using the law of attraction, you too can. You can achieve all your goals including money, relationship and health using the law of attraction.
When you believe in your goals, the Law of Attraction will deliver it. Sometime the goals will become true in an unexpected way, that's why you shouldn't worry about when, how and from where will it come true.
Believe in your goals and achieve it because you deserve to achieve all your goals.
Love & Gratitude,
Awesome AJ
Law of Attraction Coach & Motivational Speaker
---
---
If this story has inspired you then please share it on Facebook, LinkedIn & Twitter.