"AJ … I Asked, I Believed and I Received" is the message I received from Titir a few weeks back. Her message was full of positivity and happiness because she has just manifested her Dream Job using Law of Attraction.
Her message followed by a success story that she was eagerly wanting to share with our Awesome Tribe.
Today's I am sharing Titir's Law of Attraction Success Story that will not just inspire you but it will make smile. Her story will make you believe in your dreams and it will definitely strengthen your faith in Law of Attraction.
I GOT MY DREAM JOB USING LAW OF ATTRACTION – Titir Chaki's Success Story
Hello Awesome Tribe,
I am Titir Chaki from Shyamnagar, West Bengal. I want to share my successes story.
I have been practicing Law of Attraction for past one and half years.
I joined Awesome AJ's  Make Your Life Awesome Program on 1st January 2018. In the program, AJ taught many powerful tools and techniques to manifest our goals using the law of attraction.
In one of the activities, he asked us to write down a Goal Card with Top 3 Goals of 2018.
On my Goal Card, my 1st wish was to get my Dream Job. I wanted to manifest a job in which I could work for the betterment of elderly people. I always have the desire to serve society and specially care for elderly people.
As per AJ's guidance, I mentioned everything about my dream job in my Goal Card, the amount I desire as my salary, plus the nature of work, the workplace environment and even I mentioned that I want to work under a female boss.
I wrote my goals and started following the Program and all the techniques AJ taught us. From there my professional life took a surprise turn.
In the middle of February, I got a chance to give an interview for "Care Continuum" a reputed health-care group of Kolkata. And to my surprise they selected me.
Yes, I got my DREAM JOB. I joined there on 5th March 2018.
Now let me tell you how awesome it is to manifest using the Law of Attraction.
Firstly they offered me the salary I wished for.
Second, I got not only 1 but 3 very motivating directors as my mentors there and two of them are very inspiring women.
Third, I joined as an ActiveAssist for "Elder Care"!!
Just think about it!! I was literally crying when they mentioned my work profile. 😀
I can't express my gratitude in words!
I asked, I believed and I received. Yes…Yes…Yes… Magic happens!
You have to believe it to see it.
That's what Law of Attraction can give you.
I can't wait to manifest my whole wish list this year.
Thank you, Thank you, Thank you AJ for all your teaching and Make Your Life Awesome Program.
Thank you, Law of Attraction. Thank you universe! 😀
Like AJ always says Stay Motivated .. Stay Awesome … That's what I remember and keep telling myself … Stay Motivated, Stay Awesome and keep exploring our magical world. ❤
I wish everyone on this journey may manifest all the success and happiness you desire and I will keep sharing many more manifestations stories through Awesome AJ.
---
Many Congratulations Titir! We are proud of you because you have not just manifested your dream job but you are devoted to such a noble cause. We wish you all the success.
I believe Titir Chaki's story has definitely inspired everyone who has a desire to manifest their dreams.
The way Titir has manifested her Dream Job using Law of Attraction by believing in it completely, anyone can manifest his or her goals like dream job, happy relationship, more money, good health etc.
What You Think; You Become. What You Feel; You Attract. What You Imagine; You Create. ~ BUDDHA
When you believe in yourself, believe in your dreams and follow the Law of Attraction wholeheartedly you can manifest all your dreams.
Ask, Believe, Act and Receive!
Love & Gratitude,
Awesome AJ
Stay Motivated, Stay Awesome!
---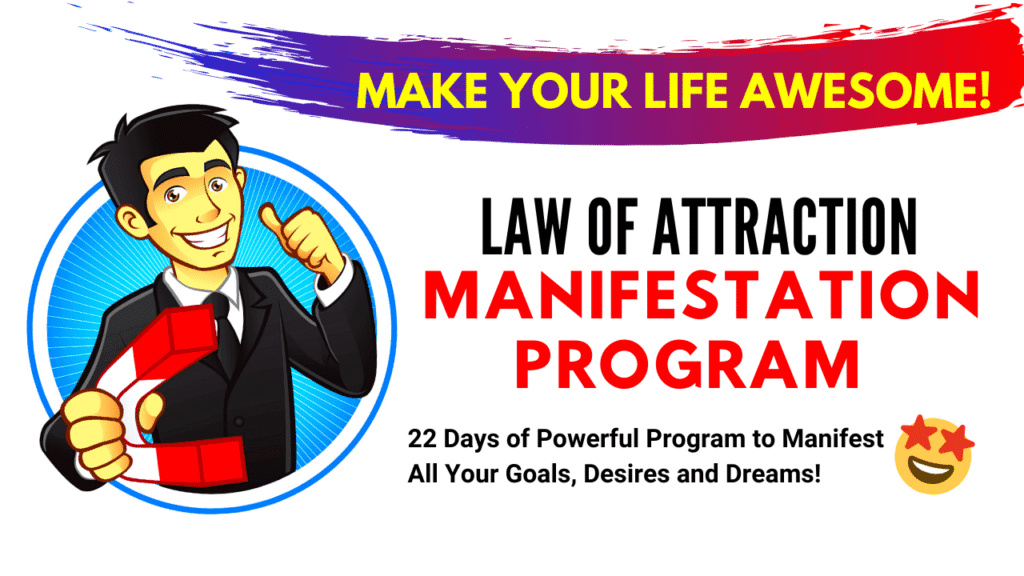 ---
If this story has inspired you then Comment and Share on Facebook, LinkedIn & Twitter.