Are You Ready To Fulfil All Your Wishes with Law of Attraction?
I'm sure you are. Everyone loves to see their Wish List Get Fulfilled. And when it fulfilled, it would be the happiest moment. With blessings of the Universe or God and Law of Attraction, it is definitely possible.
You can fulfil all your wishes with Law of Attraction because when you direct your thoughts, feelings, emotions, and action in that direction, the whole Universe starts working in your favour and get all your wishes fulfilled.
This is what happens with Tanuja. She has been practicing Law of Attraction for a long time and has been part of this Awesome Tribe for a long time. She had been a part of many of our programs like Transform Your Destiny Online, 28 Magical Practice and recently she had joined Make Your Life Awesome Program.
She has been a high flyer and manifest foreign travel earlier along with her personal transformation. In 2016, she had won two Business Class Air Tickets to Europe and now again she shared how she manifested many things from her wish list.
It's an amazing and awesome series of manifestations by Awesome Tanuja.
This time she has manifested…
The European Trip with family
Completed her Yoga Teachers Training,
Got 30% Salary Increment
and many many other wishes.
All this possible, according to her, through inner transformation and Law of Attraction. She is highly charged up with her positive energy and able attract what she wants in the most magical way. She is practicing Law of Attraction in the most effective way and living a life of happiness and bliss.
Here is her long list of manifestations in her own words.
---
Fulfill All Your Wishes & Live in Happiness Forever
Tanuja's Law of Attraction Success Story
Dear Awesome AJ,
First of all thank you, thank you, thank you very much for introducing me to this beautiful new world. Felt like entering into new aura called "Happiness Forever"
Here are my success stories, yes several and my apologies for writing you so late.
Thank you thank you thank you universe for gifting me Two Business Class Air Tickets  sponsored by Brussels Airlines
I always thought of gifting my parent's a wonderful tour package, and when I won these two Business Class tickets in one event, I never thought of going with my parents to all such beautiful places, this reward comes to me all of sudden. Wow, I still remember that amazing feeling, I stood still till they announced my name again.
This was my dream come true. I designed my own tour as I already been to several places so that we could visit several more places. As I was the winner so as per terms I should also travel, so I bought one more air ticket for my dad. And me and my mom travelled on these 2 gifted air tickets. It was really so amazing, we have seen Switzerland – Geneva, Zurich, Mount Titlis, Engelberg, Interlaken and then Paris, Netherlands -Amsterdam, Old Holland, Belgium- Brussels, Bruges, and Ghent.
Amazing experience, I never forget, the happiness I have seen in my parents' eyes, and eventually, my other wish of spending time with them was also fulfilled.
—
The Magic of Law of Attraction –  Many Wishes Got Fulfilled
So these Air tickets were not only air tickets to travel, they proved to be my tickets to fulfill my other seven wishes.
Gifting tour package to my parents and that too Europe and that too so many places in a single visit
Travel in Business class with Mom and enjoyed all privileges
Spending time with my parents
Visiting Switzerland
Enhanced my photography skills
Showing my parents my office headquarters
Meeting my ex-colleague and his wife (just like a father figure to me) who invited us to see their city and spend time together with them
---
Completion of Yoga Teachers Training
I asked & Law of Attraction Aligned
Since long time I was having this wish and while doing Make Your Life Awesome Program in December I realised I should enroll at the earliest. Then the challenge was to find the best school, so a common friend of a friend who already completed course there recommended me the best school in Rishikesh.
I am really really happy that I met all amazing people in this world, my Gurus, learned and learned after unlearning everything, discussing with them hours about lots of things was my best time ever.
Yoga is my passion and this dream come true eventually. I got one month leave from my office. I am really thankful to my boss for it. Food was amazing even though it was satvik food, thanks to all chefs there who has taken nice care of us.
—
Fulfilling Many More Wishes At One Go – Manifesting with Law of Attraction is Fun.
So eventually again this dream fulfilled many of my other wishes too.
Yoga learning
Going into Mountains of Himalayas
River Rafting
Meeting monk and visiting Ashram and understand their lifestyle
Connecting with all beautiful people around the world my co-learners
Meeting my respectable gurus and have discussions on several questions
Meditate on banks of Ganges
My certification, yes this feeling is great I can teach yoga now
So this eventually seed a dream inside me to start my own module and I am working on it
My aim is to help people in every level, physical, mental, emotional, spiritual and then help them to live this beautiful life by filling every moment as a happy moment. I want to connect with people and give them this yoga life in very simple but still powerful way.
I want to make some difference to this world by transforming the lifestyles of many by connecting with yoga. It is really great feeling, when we meet our true self, understand our true nature and free ourself from our own build prison.
---
30% Increment in Salary – A Well Deserved Raise
Yes thank you thank you thank you universe so much for gifting me my wonderful increment ever in this year, yes I got 30% hike,  I know it was much deserved but still I am really grateful to my boss first as she helped me to bring best out of me and then she recommended this hike to HR Dept. and it took time and eventually I received this news after four months compared to scheduled time and not only that I got arrears, my Travel Allowance also increased. So overall just financial abundance flowing into my life like a river.
I got this news when I was out of office, my boss called me just to deliver this news and it was really one of my best moment.
Thank you, thank you, thank you Universe so so much and lots of gratitude to you Awesome AJ.
---
Series of Small Magical Manifestations – Magic of Law of Attraction
Lots of feeling you can't put in words you can only feel it within, but still, I am trying to express these Small Small Magical things.
Thank you thank you thank you Awesome AJ there are plenty of small success stories so out of them, following are some important ones.
My office Laptop got replaced, that too a better and a new version. Even though it was always challenging to convince seniors for many of my colleagues. I got this privilege without much effort.
Opportunity to help people, I started talking to people and connecting with them whenever possible, on the train, in my office and eventually they all started liking my positive talks and energy. So many of my friends already transformed themselves by joining Awesome AJ Tribe.
All good fortunes are flowing to me and now I can help my family, relatives, friends, colleagues on how to deal with difficult times and it seems people just started loving me more and more now. I am their inspiration and for everything they want to take my advice, that makes me more responsible and learn more and more through different channels. And I am happy that I could able to help them to start their new life and happy to see them achieve their goals too.
Thank you thank you thank you Awesome AJ and your team for everything. Lots of gratitude to you and Universe for everything. You are really Amazing and Awesome.
Thank you, thank you, thank you.
Love and loads of best wishes
Tanuja
---
We congratulate Tanuja for her amazing personal transformation and manifesting series of desires.
What a magical series of manifestations. Tanuja's personal positive transformation fulfilled all her wishes. She has been successfully attracting what she deserves.
You Too Can Fulfil All Your Wishes With Law of Attraction Like Tanuja
Believe in your dreams and believe in yourself. You have the power to attract anything that you desire. Make sure you are in the right direction and dealing with the thoughts and feelings that you want.
Your key to success is wanting what you desire, get rid of unwanted thoughts and knowing how to use the Law of Attraction correctly.
We strongly believe that each one of you deserves success and happiness and has the power to achieve everything that you desire.
One thing you must learn from Tauja's journey of fulfilling so many wishes is – it didn't happen overnight. She devoted herself for years in self-transformation. She invested her time, effort, and energy during these years through our programs, yoga, meditation, believing in herself and removing all obstacles. She is now living a truly blissful life.
Like Tanuja there are thousands of other Dreamers who are achieving success every day and writing their stories. Read their Manifestation Stories here.
You too can fulfill all your wishes like Magic if you set yourself on the path of positive transformation like Tanuja did.
We wish you an abundant future with Success, Love, Happiness, Bliss, and Peace.
Work on your personal transformation and achieve everything you want.
You Can Make Your Life Awesome.
Love & Gratitude,
Awesome AJ
Law of Attraction Coach & Motivational Speaker
---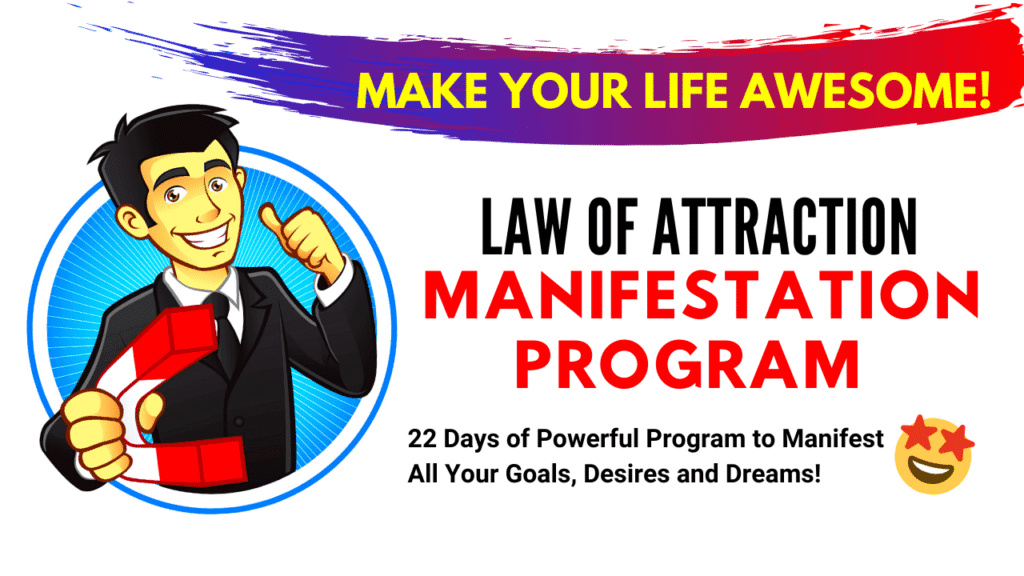 ---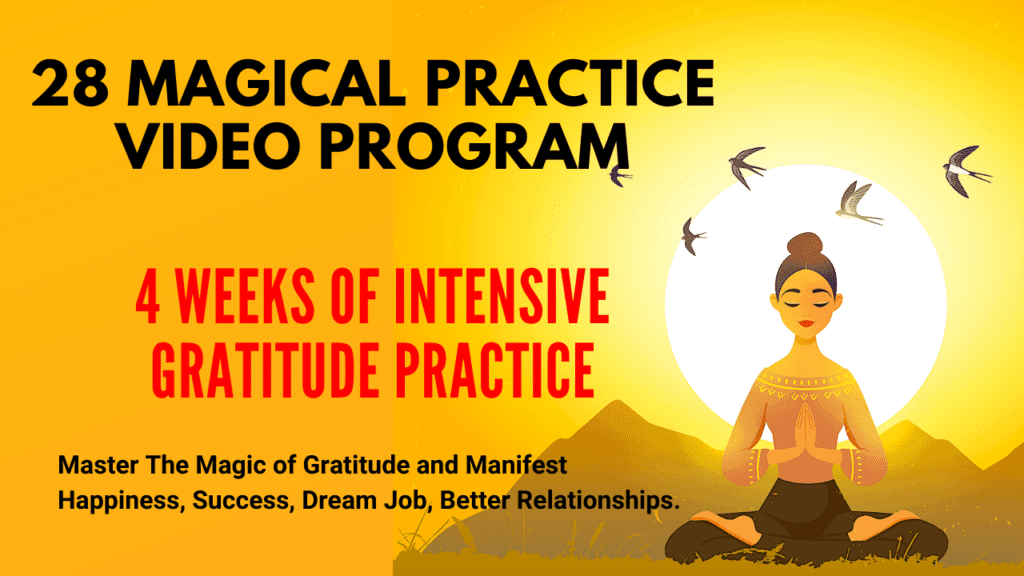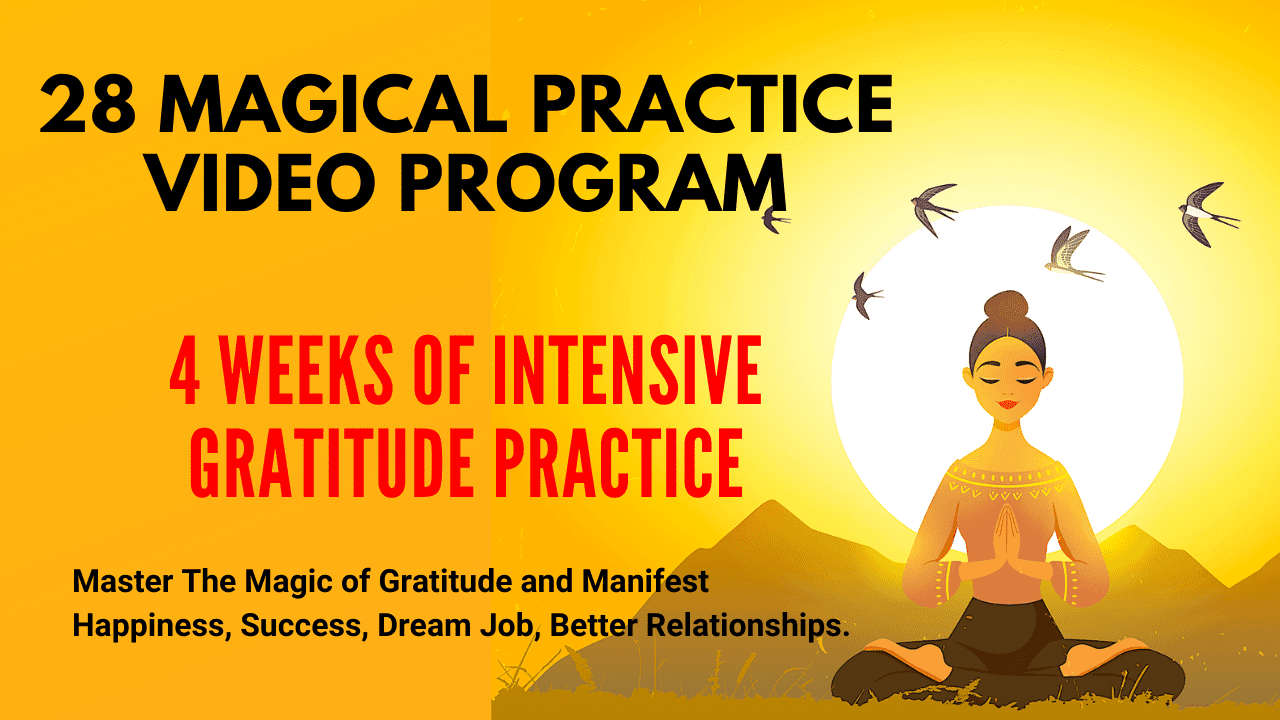 ---
---
Share this inspiring story on Facebook, LinkedIn & Twitter.