Can Law of Attraction Work In Different Areas of Life Simultaneously?
The answer is a BIG YES. But do you really believe in it? If NO then how can you let the Law of Attraction work for you?
All of you have many goals, desires, and dreams, and often you wonder 'is it really possible for you to fulfill all those desires?'  When you start doubting yourself, you become unhappy even if you don't talk about it to others. You may be struggling in some or many areas of life, but when you doubt yourself you stop all the possibilities of success for you.
Everyone has many dreams and desires. But how many people actually go out and achieve them or make their dreams a reality? The answer is a very few.
So, What is that is separating the majority from these few people who actually make their dreams come true? Even though the dreams of these people might be different, they share some qualities in common. These qualities are mainly their BELIEFS, GRATITUDE, POSITIVE OUTLOOK and BEING HAPPY FOR WHAT THEY ARE.
And most importantly they have absolute Faith in their Dreams, in themselves and the Universe/God/Higher Power.
How To Use Law Of Attraction In A Simple Way
The people who have a strong belief in themselves and their dreams are more likely to achieve them than people who keep thinking how will it come true? Or how will I make it happen?
Faith in self and the divine power which resides in each one of us can make miracles happen. So, let go of all the fears and doubts, believe that your dreams are coming true, IT IS ON ITS WAY, IT IS COMING, and keep moving forward. You can start with baby steps and eventually gain the power to manifest your desires.
Start spreading love & gratitude for your current situation and you will make a path for new beautiful things to emerge in your life. This is the key.
Be happy for what you have in present with infinite gratitude to lord or supreme power. This way you will be filled with so much magical and positive vibes that you attract everything that makes you even more happier. So, go for it. With these small steps, you can make yourself abundant in all areas of life.
Get Inspired By The Success Story of Our Awesome Tribe Member
Today we are sharing the story of our Awesome Tribe Member Roopa who has achieved success after success in her personal as well as professional life, using the law of attraction techniques and taking our online courses which made them much easier for her by removing all the negative backlogs.
---
Manifesting My Dreams and Making My Life Awesome with Law of Attraction
Dear Awesome AJ
I was introduced to you by one of my best friends who is also part of the Awesome tribe in Dec 2017. I had multiple problems. I had to overcome the same and achieve freedom from all worries. Also, I wanted to manifest my dreams. I went through your blogs and YouTube videos. It was mind-blowing and highly inspiring.
I didn't wait much and enrolled for your Make Your Life Awesome program. This opened up new avenues through simple techniques given by you. I took the program for the second time in the month of February. It was a pleasant surprise to realize my inner self. I could heal myself from Day 1.  I started manifesting simple ambitions.
In May 2018, I enrolled for your Personal Mentoring Program and this has changed my life immensely towards positivity. Though I had a few problems initially, AJ's mentoring helped me overcome the hurdles gradually through continuous practice and personal help. I also took up the Heal Your Heart Meditation Program which benefitted me on the emotional front.
I would like to share my manifestations with you and the whole Awesome Tribe because I believe my story will give hope and inspirations to others like so many stories have kept me inspired.
Let me narrate three most important manifestations that were made possible by AJ's guidance.
I was facing a difficult situation at my workplace. I was giving my best, but my efforts were never recognized. I started practicing gratitude and dream job vision techniques relentlessly for 3 months. Believe me, I am in my pinnacle of success. I was trying to quit my job and attended several interviews which were all unsuccessful. AJ mentioned that we need to first be thankful for the current situation and only then look for a better opportunity. His words were final and all I can wish in my current job has happened. I am the most wanted professional in my team and the rewards are pouring. Thank you, Thank you, Thank you AJ!
The situation at my home front was pathetic and I was emotionally disturbed. AJ asked me to practice forgiveness technique with every individual involved in the disturbance. Waaah! I couldn't believe myself how this was possible. I am totally at peace with myself. Thank you, Thank you, Thank you AJ!
My greatest ambition was to obtain Australian PR. IT HAS HAPPENED and IT HAS HAPPENED IN STYLE. AJ, YOU ARE REALLY AWESOME. While it is difficult to get the Australian PR nowadays, my EOI was accepted overnight by the DIBP, Australia and I had just to wait for my grant letter. AJ kept motivating me asking to continue practicing gratitude techniques relentlessly. I started the 55*5 technique for manifesting the PR and believe me, I received my grant letter on Day 5 even before I could complete the 5-day process.
Thank you, Thank you, Thank you AJ for your continued guidance. I would also like to thank my dearest friend who introduced AJ to me.
Regards,
Roopa 
---
We congratulate Roopa for her success in personal as well as professional life. And we believe Roopa's story has inspired all of you.
You Too Can Manifest Your Desire with Law of Attraction
When Roopa was working in a miserable job, she had started with gratitude to her present job and thus attracted so many achievements at the workplace. This had developed a positive outlook on her. You can check our online program 28 Days Magical Practice which is mainly focused on gratitude and how to achieve success in different areas of life with the help of gratitude.
She also healed herself and her surroundings at home by removing all negative blockages which usually get accumulated when you are surrounded by negative people and their negative influences. In such a situation HEAL YOUR HEART MEDITATION PROGRAMME is the best process for removal of negative blockages. Roopa and hundreds of individuals like you have successfully healed their heart and soul from negativities using this program.
Roopa had followed with utmost dedication all the tools and techniques she learned in our Online Programs, Personal Mentoring, and YouTube channel to manifest her Australian PR, isn't that so wonderful?
You can check our Youtube channel for 55*5 and many more such techniques that we post on a regular basis.
These tools are highly effective and powerful. They can take your life on the road to success, happiness, love, bliss, and prosperity.
We wish the same success and abundance for you.
Work on your personal transformation. Learn to use the Law of Attraction consciously so that you can create the result you want and not what you do not want.
You Deserve to Make Your Life Awesome!
Love & Gratitude,
Awesome AJ
Law of Attraction Coach & Motivational Speaker
---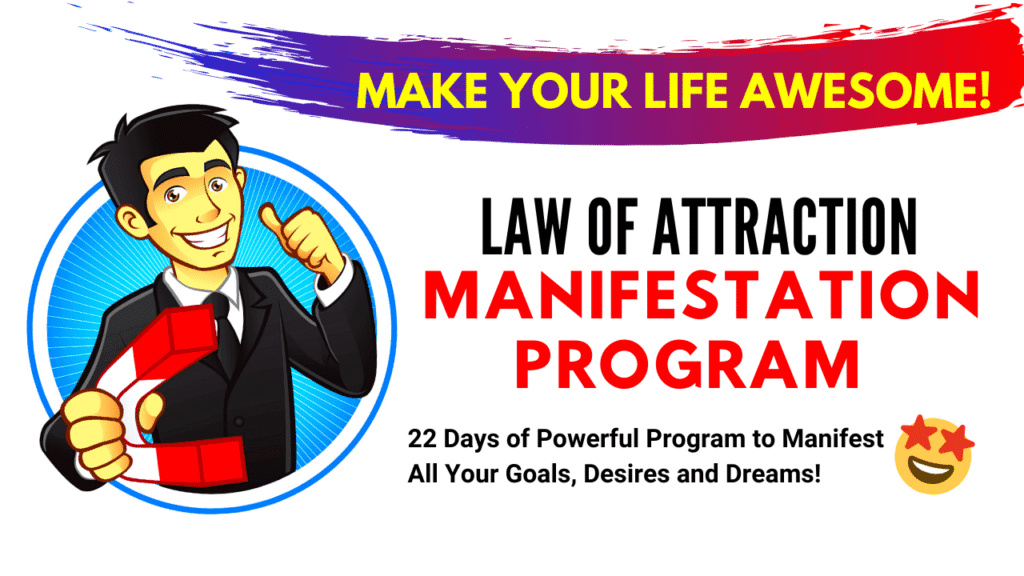 ---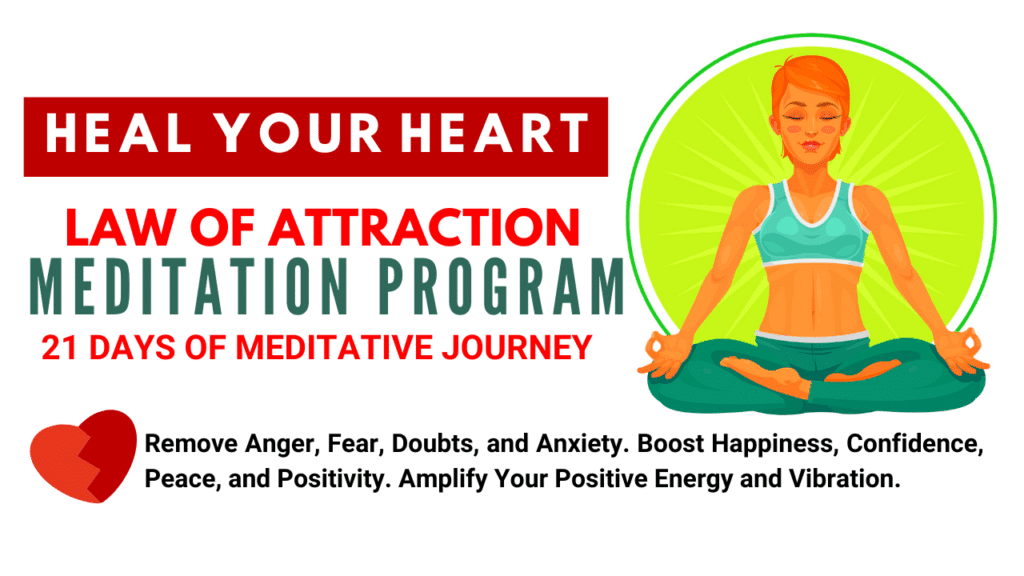 ---
Copyright 2013 – 2019 by Big Manifestation Academy. All rights reserved.
---
Feeling inspired? Share this post on Facebook, LinkedIn & Twitter.