💖 21 Days Meditation Program To Heal Your Heart 💝
Heal Your Heart Guided Meditation Program is a 21 Days Journey to Heal Your Heart from Fear, Anger, Frustration, Stress, Anxiety, Sadness and Negativity through Daily Guided Meditation. Healing Your Heart will increase Your Positive Vibration and Power of Manifestation while experiencing Peace, Positivity, Love, Joy, and Happiness.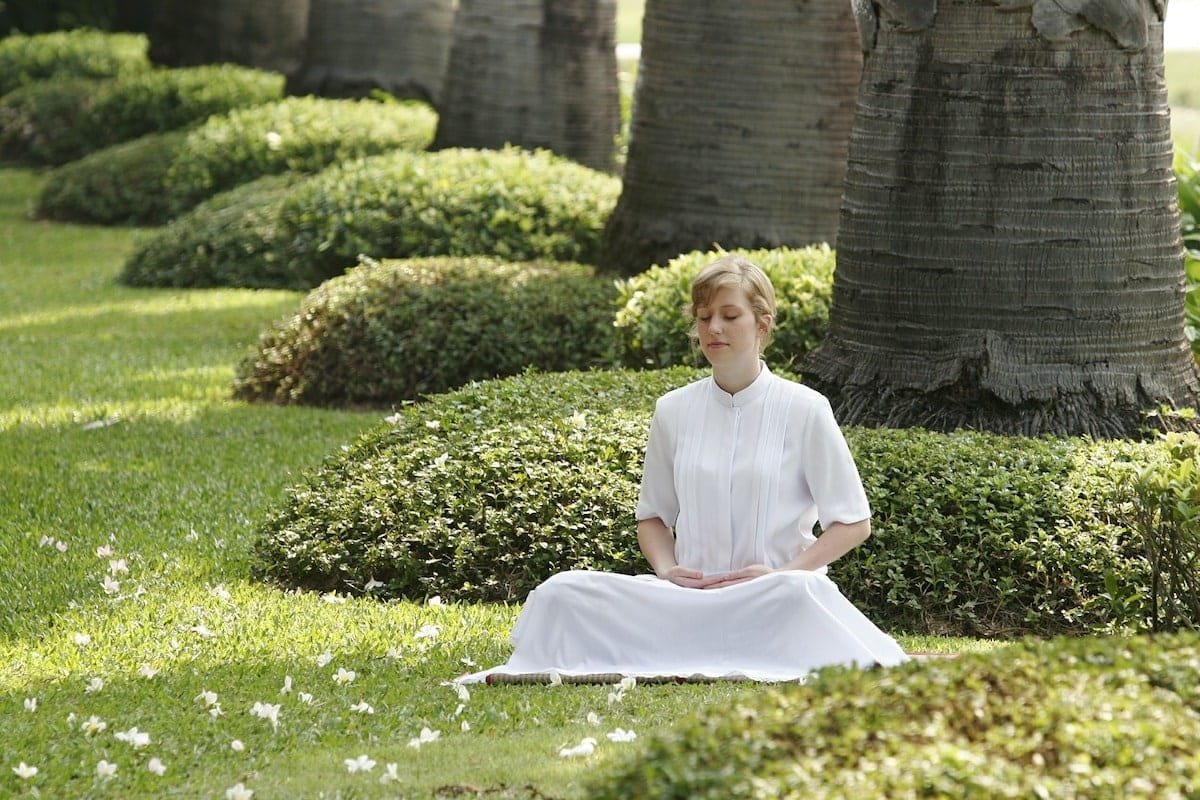 In the journey of life, you experience a range of emotion from love to fear, and everything in between. All the positive emotions help you Achieve Your Dreams and live a joyful life with success, happiness, and abundance, whereas all the negative emotions BLOCK all your manifestations.
Negative Emotions like Anger, Frustration, Stress, Anxiety, Sadness, and Fear lowers your Vibration and prevent you from Achieving Manifestations using the Law of Attraction. These negative emotions also lower the effectiveness of tools and techniques that you use for achieving Success and Manifestation.
Often, you carry pain and trauma in your heart that needs to be released and healed.
When Your Heart is Blocked with negative emotions, you cannot able to raise your vibration to a level where manifestation start happening effortlessly. That's why your heart needed to be healed and unblocked from all those negativities.
You DESERVE to live in Peace, Positivity, Happiness, Success, and Prosperity. You have the power in you, however, to use your power in full capacity you must  Heal Your Heart from those Negative Blocks to Live A Joyful Life.
That's why I have designed this…
💞 HEAL YOUR HEART GUIDED MEDITATION PROGRAM 💞
This 21 Days Guided Meditations Journey is designed to release your fears and negativities to Heal Your Heart. As you Heal Your Heart, you will become Highly Confident, Peaceful, Positive, Happy and Manifest Faster.
---
💖 Heal Your Heart – A 21 Days Guided Meditation Program
This Program Will help you
✅ Remove Anger, Frustration, Fears, Doubts, Stress, Anxiety and all such negative emotions from your heart.
✅ Boost Your Happiness, Confidence, Peace, and Positivity.
✅ Amplify Your Positive Energy and Enjoy Better Mental, Emotional & Physical state.
✅ Raise Your Positive Vibration that will help you Manifest Your Goals Faster.
✅ Build Your Habit of Daily Meditation.
---
💖 A Powerful Program Designed For You
In This Program, You Will Get
✅ Audio Guided Meditation with Proper Instruction On A Daily Basis for 21 Days
✅ Daily Affirmations To Keep Yourself Positive and Focused
---
💖 Awesome Program Content:
✅ All Content in Audio (English)
You will access to the Guided Meditation in Audio Format that you can directly listen and do the meditation.
---
💖 Program Language:  English
👉 All the program materials (Audio & Text) will be only in simple and easy ENGLISH.
---
💖 Online Program
✅ The program is on Awesome AJ Academy for your ease and convenience.
✅ You will have access to the Program Content/Audio Guided Meditation directly in Awesome AJ Academy.
💖 Program Schedule
👉 You can start your meditative journey now!
👉 Duration: 21 Days
👉You can do it four times in a row as you have 100 days access
---
💖 Are You Ready To Register For This Unique Program?
The Cost of this 21 Days Awesome Program is INR 3,000/- or 49 USD
We are having a Limited Time Special Offer For You.
With this Special Offer – You Have To Pay
 

Only INR 999/- or 19 USD 
Are You Excited?
Are You Ready To Heal Your Heart?
Are You Ready To Live in Peace, Positivity, Health & Happiness?
Are You Ready To Avail This Limited Time Special Offer?
INR 3,000/- or 49 USD
 

Only INR 999/- or 19 USD

 
---
OTHER PAYMENT OPTIONS
If you are not able to make the payment using the above "Enroll" Button using Credit Card.
If You want to make payment using Debit Card / Credit Card /Net Banking / UPI / Paytm / PhonePe / Ola / Airtel /Jio Money / Freecharge /Paycash Card /HDFC PayZapp / Yes Pay etc. then use PayUMoney Button.
Pay U Money for People in India
When you use Pay U Money Link, kindly follow these TWO SIMPLE STEPS given below:
1. Enroll yourself as a student in our academy. This is FREE of cost and takes only a couple of seconds. Click here to Enroll as a Student into our online academy.
2. Once you get enrolled as a student, please send your login email id and payment detail to aj@awesomeaj.com (This is MOST IMPORTANT for all participants)
3. We will give full access to the program on within next 12 hours and sent you an email confirmation.
4. Program Registration is ON. Hurry Up! If you have any query, please email us at aj@awesomeaj.com
---
💖Enhance Your Power of Manifestation with Meditation 💖