DAY-2: Mind-Blowing Law of Attraction Experiment To Prove How It Really Works
Law of Attraction Experiment – FOCUS EXPERIMENT
This mind-blowing Law of Attraction Experiment – FOCUS EXPERIMENT will make you understand the foundation of the Law of Attraction. After doing this experiment you will be surprised to know how your mind works and how the law of attraction works?
This law of attraction experiment will prove that your FOCUS is the key. If you pay the right attention to it and sure about what we desire, you will be able to manifest with the Law of Attraction.
Watch this video and be a part of this interesting experiment and get IMMEDIATE PROOF. This FOCUS EXERCISE WILL BLOW YOUR MIND and you will know how the Law of Attraction works through this experiment?
In this video you will learn about:
What is the focus exercise and how it works?
What is the best law of attraction experiment to prove that it works?
Is there any exercise to prove the law of attraction works?
How does the law of attraction work? Any experiment to prove the way the law of attraction works?
What is the relationship between focus and law of attraction?
Any mind-blowing experiment to prove focus is the key?
QUICK ACTIVITY: Write in the comment "I only FOCUS on my Goals and Dreams Happily and Positively To Manifest Them Quickly."
Love & Gratitude,
Awesome AJ
Stay Motivated, Stay Awesome!
---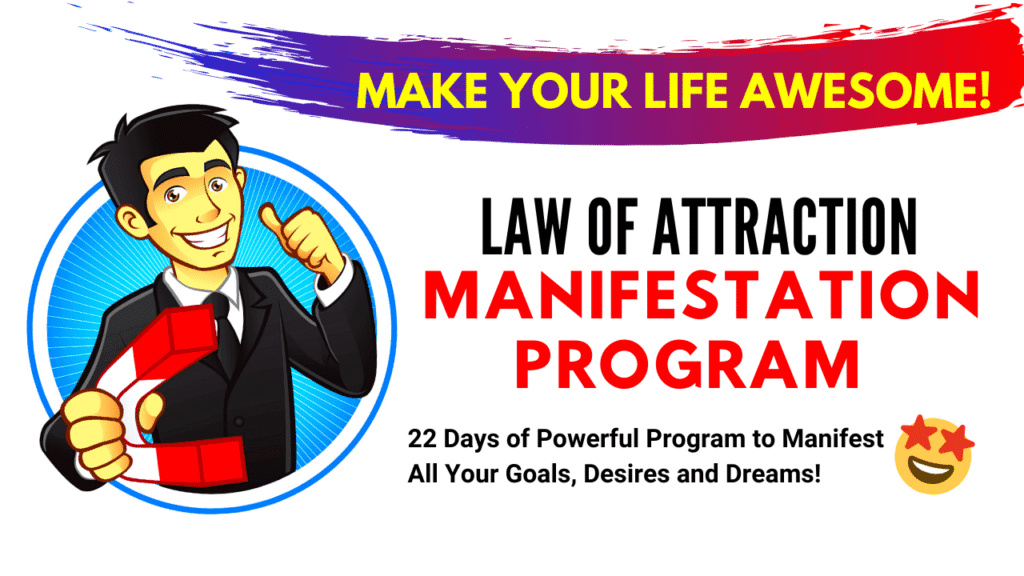 ---
Copyright © Big Manifestation Academy. All Rights Reserved.
---
Spread the positivity! Share on WhatsApp, Telegram, Facebook, and other platforms.
We'd love to hear from you. Leave a comment below and share what you've learned, how you feel and what's your biggest takeaway.