Awesome AJ is indeed doing an awesome and thoughtful job by contributing to the lives of people by providing knowledge and information about the Law of Attraction, Power of Subconscious Mind and many other related areas. Their power-packed courses and guidelines certainly transform people's lives. I wish Awesome AJ all the success in his philanthropic way forward.
There was a point where I wanted to give up on the things that I was aiming for and that is when I came across AJ which has helped me grow in every aspect of my life professionally and personally. I have used his techniques (especially gratitude, visualization, and affirmations) and now I have happily achieved my career goal which I had dreamt of 8 years ago. Thank you, thank you, thank you AJ 🙏
I absolutely love AJ's Meditation Program. It lifts your energy and brings you back to your own centre. AJ shares wisdom, tools, and techniques that are comprehensive, powerful and increase self-love. It's the magic that we all need and he sends us in that space.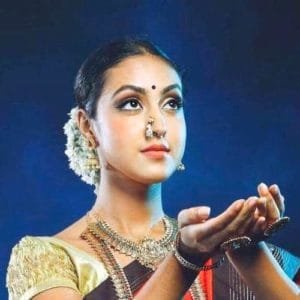 Some people radiate happiness and make every one happy around them. AJ is that person. Down to earth, always smiling & brimming with positivity. His courses are groundbreaking & awesome! Courses are simple, engaging, very practical & worth your time & money. He tunes your life to the frequency of abundance of success. Through his guidance, I've not only manifested my career, awards but also transformed to be a better being. My heartfelt gratitude to this messenger of God, Awesome AJ. Thank you thank you thank you. ✨
AJ told me THREE things that turned my life magically. 1. Take Massive Action towards your dream. ACTION, ACTION, ACTION. 2. Emphasise more on Mental Preparation for every situation. 3. Where your mind goes, your body follows. Prepare your body for what you have seen mentally. He is a great mental conditioning coach and mentor.
I came across Awesome AJ on YouTube while surfing through some LOA practices. I must have manifested him because at that point in time I had done a couple of techniques but was still not able to get 100% results. I saw his videos, went to his site and found HEAL YOUR HEART MEDITATION program apt for me. Believe it or not, 21 days later I've had clarity and focus in my mind and my heart had never been in so much peace and happier. I would strongly recommend this program for each one of you. It taught me from as basic as - how to breathe to how to have a clear and powerful mind and heart. His daily affirmations used to set the vibe right for my whole day. His YouTube videos are on point and have helped me in zillion ways. He is very helpful in imparting his knowledge to everyone. I'm so so so grateful and blessed that our paths crossed and I found you. Grateful eternally.
AJ teaches you the power and process to achieve your goals with ease and compassion in his mentoring and training. He has helped me TRANSFORM my life and career by making me realise that our thoughts create our life. If you want to transform your career and life, then Awesome AJ is the right person. Ever grateful to AJ.
Thank You, Thank You, Thank You. Please accept my gratitude and big thanks for your mentoring. I would suggest people to take your mentoring to take a new path in their life. Everything about his mentoring is so good that I do not have words for it. One should be just part of it. Ajaya brings your sagging spirit up and guides you in entirely different zone altogether and that's pure magic. Post mentoring I am riding high on confidence and success. I wish Ajaya all the very best and great success in his mission. With all my Gratitude and Millions of thanks
Ajaya's mentoring and workshops have transformed my professional and personal life. He knows exactly how to transform others life. Awesome Mentor, Understanding Coach, and a True Friend. Ajaya is my saviour from negativity, he is knowledgeable in all topics, and persistent in his teachings and cares for our success, no matter how intelligently I tried to escape the practices, he used to find magical words to make me inspired again! I cannot be grateful enough. Ajaya is a magical Healer.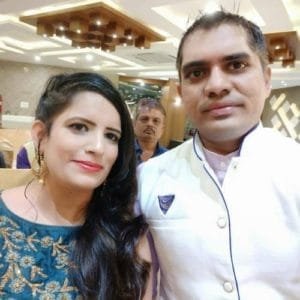 We're taking personal mentoring from Awesome AJ since last 2 years. We found a tremendous positive change in our life. AJ Sir made everything so simple and clear that our actions get more results than before. He not only helps us in personal transformation but also helps us achieve our financial goals. He is indeed an awesome mentor, guide and coach in each and every aspect of our life. We are truly grateful to him.
I am grateful to you AJ for all your resources and mentoring that made me the person who I am today (highly optimistic). I am grateful for the moment when you took the decision to serve the millions so that I and many more people got the opportunity to programming our life the way we want. Thank you so much, AJ for the positive outlook and the strength in every situation you bestowed on me and the entire mankind. Thank you, Thank you, Thank You.
Awesome AJ is a magician who knows the mantra for success and abundance. He has the power to give life to your dreams. A best coach & mentor one can ever wish for. AJ is a true blessing to this world!
I was at a crossroads in my life when I found AJ on YouTube and then went on his site and decided to try out the 22 MYLA Program and my life has changed dramatically since. My mindset is beyond positive, I love life, I am focused and he has taught me skills to keep focused and use in everyday life to make me successful in all areas of life. Words cannot describe how life-changing AWESOME AJ courses have been for me. I would advise anyone who wants to live a magical life to start today!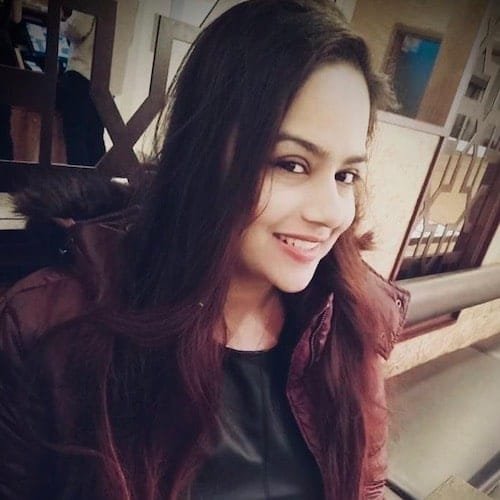 With all my heart I thank Ajaya Sir and the entire team of Awesome AJ for their immense effort and helping people achieve their dreams, goals, and desires. I am blessed to receive mentoring and be a part of so many programs offered by AJ sir. His programs and teaching have transformed my life and making all my dreams become reality. I will continue to follow the journey. Immensely grateful to you.
Ajaya is your friend and guide. His simple outlook to life is what stands out. I have known Ajaya in close professional & personal capacities and would highly recommend him. Speak to him if you need fresh energy, rejuvenation & focus. Let him be the positive aura around you & a worthwhile boost in your long journey to success
I have been attending all the programs of Awesome AJ. His 28 Magical Practice Course and this Transform Your Destiny has created massive change in my life. I can say just follow these processes and you can achieve everything you want both in personal and professional life.
Awesome AJ is truly an elixir of life. His belief and passion to inspire and motivate others come "so very natural" to him. That all of his followers would agree as well, that he is one "ANGEL ON EARTH". His innate passion to guide with his own living experiences and examples from his wisdom stream takes you to a different level altogether. "Anyone can experience this Magical life" is an absolute statement to describe his awesome mentoring programs, divine practices, and mind-blowing write-ups that he shares through his blogs and other social media. Thankyou Thankyou Thankyou AJ
When light passes through glass it still remains a streak of light. But when your doubts pass through Ajay, it works like a prism. He will guide you so well that you will be able to distill and crystallise your doubts and convert failures into stepping stone that guarantee rainbow of success.
Thank You Thank You Thank You so much AJ for guiding me always and making me believe in myself and making me follow my dreams. You are the Bestest Mentor I have ever had. I really believe that You are an God Sent Angel for me. Thank You Soooooo Much.
AJ is the most amazing gift of the Universe to people seeking the magic of life. I believe from the bottom of my heart, Ajay can guide you to the top of your dreams. I guarantee it from my own experience as I achieve happiness and many dreams of my life just within one month. Now, my life is full of miracles and I am flying high. Ajay, you are Awesome.
Ajay is beyond words can describe. He is an institution to learn how to live life in acceptance and gratitude. He made me believe in myself, my dreams, to take risks and to dance in the rain!
If any person is struggling in any area of life, be it personal, be it professional, be it their career or be it anything, I believe Awesome AJ can really motivate you and lift your spirit. And I think that is what required in today's time. Thank You Awesome AJ for changing my life.
When no one believed, including myself, Ajay did! And he pushed me to the point where miracles began to take place. Today I am living every single miracle that Ajay once helped me to manifest. He told me what I already knew but needed to be reminded again. He's truly a catalyst in bringing dreams to reality. Ajay is a gift that lives to inspire, uplift, amaze and make us realise our infinite possibilities. Thank You for being the Voice of an enthusiastic Angel in my life.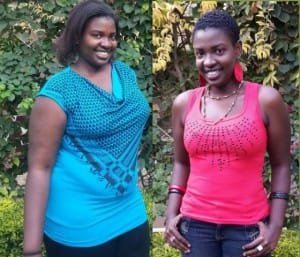 I found Ajay's website few months from now and I can say that I loved it instantly, I sometimes find myself reading and reading again his publications. I also enjoyed his 28 Magical Practice Course. He made it easy and more enjoyable and understandable. He is so supportive and always ready to help others. Thank You Ajay!
Ajay opened the doors of abundance in my life. My biggest dream and desire in life are to travel. When I met him a year back those dreams were only fantasies but I believe it is his guidance that I could apply the theory of abundance and magic in my life, to stay in the feeling of happiness and gratitude always. Thanks a million Ajay. Lots of Gratitude to You.​
My thoughts and my style of thinking have totally changed. I have become fearless for my future because the universe is working for me. I found many changes in my life, business, relationship and financial matters. I do acknowledge that these changes happened after doing the 28 Magical Practice Course with AJ.
Despite being in a well-established career, having peace of mind and living in happiness were once a holy grail for me. At the doom and gloom period of my life, Awesome AJ appeared as a ray of sunshine. Thank you for turning my darkness into light. Your teachings had blown all my clouds away.
Ajay is a friend, philosopher and guide to all those who want more out of life, who wants to fulfill their dreams and those who wants to live an awesome life. His AWESOMENESS will leave you feeling Awesome.
Now I am so happy full of positivity and got my dream job as well. In fact, I should be saying I got more than what I ask for, you are so well versed with Law of Attraction. You are really wonderful Ajay. I have told you earlier as well that there is a sea change in me. You come with such a strong positive personality. Keep doing this awesome work. Zillions of thanks for showing me the pathway of success and happiness and abundance
Ajay, your program has brought lots of positive changes in my life. My career and my relationships have improved tremendously. I am truly grateful to you. You are truly awesome and your training is life changing. Tons of gratitude from Malaysia to you.
Hey Awesome AJ, you are truly awesome. I am truly grateful to you for making me aware of my own powers. I have now moved towards my new life n I am feeling immensely happy as I have started getting results. It's going to be a never ending journey for me now. I remember the day during my practice when once I was feeling very low n I am so grateful to you for how you magically uplifted my spirit. You are indeed a great mentor n motivator and I convey my heartfelt wishes for your magical life. Thank You Thank You Thank You for all your support n blessings !!
AJ sir, I am highly grateful to you for guiding me throughout this course. It was truly phenomenal. I loved each and every day of magic practice. I must say you are THE BEST COACH I HAVE EVER SEEN. I am grateful to you for all your suggestions that you helped me with. I suggest everyone whom I encounter to do your magic practice to change their lives. Thank you Thank you Thank you so so much for offering this course. It'strulyy the best investment I have ever made by joining this course, no other course would give such amazing returns.
Today was my 28th magical lesson. I had read all the 3 books of Ronda Byrne in detail for 3 years. I was disappointed and confused. Then magical Ajay guided me through his magical course for 30 days. I followed sincerely. Magic came in the form of 8 lakh IRS in my account as a commission for the work we had done. Thank you for guiding me. I will continue to write my gratitude journal & magic rock practice. I continue to read your blogs & follow you on Facebook. I am a great admirer of yours. Wishing all the best in guiding people on the right path. Thank you, Thank you, a very big heartfelt THANK YOU.
Hello AJ, I just want so say how blessed I am to have joined this course – 28 Magical Practice. It has made me see things in a different way. I now enjoy the nature and appreciate it more than ever. I have learnt to be grateful for even the smallest things in life and not to take things for granted. I am more positive and happy. I didn't know how much negative thoughts affect my life and emotions. And how important it is to go to bed and wake up a positive person. All this has even changed the relationship with my partner. I enjoy life more. I am grateful to have saved my relationship from breakup and unhappiness. I am really grateful for this journey. I will start again the whole journey once more so to make it a habit. God bless you
Hey, Mr. Ajay! Thank you so much for your amazing course. I have never been so clear about the Law of Attraction before. I realise now the possibilities for me are endless and the limits are just figments of my imagination. My exams are coming soon and your course will definitely help. Thank you so much once again and all the love & best wishes to you. :)
Dear Awesome AJ, as our 28 Magical Practice comes to an end (it is now part of my daily habits). I just wanted to take the time to thank you for sharing this knowledge & experiences with us. I personally have greatly benefited from it as I am sure other participants have. I am happy to say that I have been able to manifest my desired job (with more job offers) not only but most importantly to change my perspective about life forever focusing on the positive (gratitude) rather than the negative, therefore leading to increased happiness & satisfaction. These principles have enforced what I already knew it just needed more mindfulness & cultivation. Gratitude is indeed a powerful practice and it is amazing how truly it contains the key to health wealth & happiness. Keep doing what you do, eternally grateful. Stay blessed.
AWESOME AJ. THANK YOU SO MUCH. YOUR POSTS, YOUR MOTIVATION,YOUR INSPIRATION MAKES SO MUCH DIFFERENCE IN OUR LIVES. In my gratitude diary I prayed for you also. May all your dreams come true and you become more and more successful person. I feel blessed to know you. thank you so much. Loads and loads of best wishes . God bless you. THANK YOU THANK YOU :)
AJ Thanks to you, infinite gratitude to you. You are a gem of a person. Today also I was just going through your website and ended up in this section and I thought this is my chance to give you back for all the times you have been there for all the times you have helped me put and for all the times your words and suggestions have dragged me out from negativity to extreme positivity and bliss. Thank you so much for always being there and listening patiently. You are a blessing and I couldn't have asked for more. God bless you always. Thank you, thank you and thank you.
Hi Awesome AJ, my sincere and heartfelt gratitude to you and the 28 Day Magical practices. Since having gone through the course, I feel more positive, energetic, and optimistic in many areas of my life. I enjoyed the daily magical practices, quotes of wisdom and featured articles. I truly believe in the magic and manifestation of all good things through gratitude. Congratulations on your support and guidance through this journey. You are amazing AJ! God Bless!
I express my deepest gratitude to AWESOME AJ for introducing me to the limitless power of gratitude in my life. He is truly a magical mentor who will transform your life with the magic of gratitude and awesome tips. I have successfully completed the 28 Days of Magical Practice and restarted my life filled with prosperity and joy. THANK YOU THANK YOU AND THANK YOU AWESOME AJ for making my life Super Happy.
Hi Ajay, I wasn't new to the 28 Magical Practices when I enrolled for your online course. But the course made a huge difference because it encouraged me and egged me on each day. Your mails and easy tips made it all the more easier for me to not discontinue the course mid-way. Ajay, I still continue to follow your posts because they are motivating and highly encouraging! You are truly "Awesome" Ajay! Thanks a ton!
Hi AJ!!! Just want to say a big THANK YOU to you from the depths of my heart! THANK YOU, THANK YOU, THANK YOU for your relentless support, words of encouragement, wisdom, advice, guidance, faith and not to mention, your tremendous amount of patience throughout these two months for the 28 Days Magical Practices! I have truly benefited from your wise words and assurance in seeing the manifestations of our desires through our unwavering faith in the Universe. I am deeply grateful to have received your help and enlightenment and this journey with your guidance has been nothing short of magical. I have manifested free trips, part-time jobs, treats, an influx of money and many more magical experiences! I have also learnt to have much greater, unwavering faith in the Universe and in my dreams and I cannot wait to update you on greater manifestations already! Thank you so, so much again Ajay! I will keep your words of wisdom in mind and continue to learn from you every day. Cheers to a lifetime of happiness, peace and gratitude. See you in Las Vegas
Hey Ajay, Thank you Thank you Thank you so much for your guidance, help and support. You are truly a blessed soul. You helped me manifesting my job when I had lost confidence in myself after relocating to a new country and being unemployed for over a year. I followed your tools and techniques religiously and expressed gratitude in every way throughout the day. I love writing letters to the universe now, it always works for me. I am truly grateful to you. You are a STAR. Keep inspiring people in your own magnificent ways. Thank you Thank you Thank you.
Thank you, AJ! It was an amazing journey with you! The only reason I could complete the Magic journey is YOU! You are awesome! Your awesome tips are so helpful! Now I can see my life changing. I can feel more happiness, love and care in my life. I can see many things happening effortlessly (which were difficult before). Gratitude built my confidence. I see results every day! Thanks a Lot!
Thank you, AJ. THERE IS SOMETHING AND SOME LINE WE MEET, BUT IT IS A BEAUTIFUL RELATIONSHIP TO MEET A MENTOR WHO CAN CONNECT U BACK TO UR LIFE, DREAMS AND GOALS…… AND GET OUT THE INNER SELF OF A PERSON. Thank you, Thank you, Thank you. This is where you hold a special place in our hearts. solution, and aims. Thank you Thank you Thank u and very grateful to you. We have to pay the price of patience and gratitude. Thank you and an eye opener of life.
Dear Awesome AJ, I am so happy to write this testimonial to you. I completed my 28 Magical Practice Course. I feel even my small wishes are being answered by the Universe. Tons of gratitude to you and Universe. I have restarted 28 Magical Practice to make it my habit. with love and tons of gratitude. You are a super awesome mentor and coach.
Thank you, thank you, thank you so much for this magical practices, your advice time to time, it was awesome to join this course. It helped me at all level to remove negativity and also resistances of life, it helped me to love me more and more. Thank you so much for this wonderful aura you create around everybody you touch. Thank you so much
I feel my Golden gates were opened. It's my heartiest expectations to you. If you can do the workshops all around the world it will be really appreciated. We can give very good awareness to our loving people about the magic.
I have no words to express. I became very positive and confident. You are an angel for me. You are really awesome. Keep it up Sir.Thanks again and again.
Hi Ajay, Thank you, Thank you, Thank you thank you soo much. You are really amazing and awesome. It was great to be with you on this journey. My life is totally changed now and its all bcoz of you. It was the best ever journey with you of my life. a lot of gratitude and love. All my dreams are coming true and I m living a very happy and abundance life. I m very happy and grateful to you for becoming my coach and to this great universe and immense power that lies within me. You are really very good and amazing and you not only inspired me to live a positive and abundance life but also you teach me how to be positive with others. You are doing a fab job. Thank you, Thank you, Thank you a lot.
Thank you so much, AJ for all the course of 21 days of Law of Attraction.It as inspired me and give me the inspiration to change my life for the better. I am grateful to you and wish you all the best in the future. love and blessings.
My hearty thanks to Sir for guidance and support and a great help in guiding me to do magical practice. This magical journey was amazing and it was very powerful for me. I really liked this practice it is very easy and enjoyable. It has changed my thoughts and feel of gratitude to different levels and opened my eyes learned that I have so many blessings in my life and realised them. I became more positive now this is because of magical practice. Thank you, sir, for all support and guidance. Thank u thank u thank u.
AJ sir zillions of Thanks to you. Really awesome journey, as I told you before, my negativity totally change into positive thoughts and if they come somehow my inner soul tells me big NO to it. Reminds me NO, Sangeeta it is negative thought if you pay attention to it, with LOA it will spoil your positive attitude .to overcome on it I make gratitude(say thank you) to the universe for giving me this positive idea. I really thanks to the Universe who give me such a mentor who is CRAZY TO MAKE PEOPLE HAPPY IN THEIR LIFE.
Dear Awesome AJ, it is my immense pleasure that finally I too got a chance to speak about you and 28 Days Magical Practice. I can very proudly say that yes I took very good decision to join this practice because it's simply magical and awesome. You are the best guide who motivates, supports and inspire people like me. This 28 days practice opened my eyes in many ways. I learnt a lot of things about gratitude practice in each and every area of our life. Life is magical you made me believe in this. Whenever doubts arises, you are always there to clear that and your own awesome tips are also very simple and easy to do. I really enjoyed doing this practice and experienced magical things personally. Thank you thank you and thank you. I give my deepest infinite gratitude to you and to the universe.
I am immensely happy to complete your online course. It was a month of miraculous transformation. I started doing this course in a very very devastated mindset. But now, now .after the completion of this course, I feel extremely grateful and positive. I am having immense faith in the universe as well as my dreams. I have developed a very healthy lifestyle both for body and mind. I wake up early easily and effortlessly now. My whole day is filled with positivity and I am enjoying every single moment of my day. My goal do this course was to attain a positive self transformation and I attained it. Now , I am continuing my journey and is focussing on my dream job. I am going to post another great story after I got my dream job. Infinite Gratitude to you…!!!!
I have been in personal development for slightly less than a year. I have found the course useful as it emphasises the key in manifestation: gratitude and gives specific steps which helps in achieving various things such as interview success or exam success. I also will give love and gratitude to water which I often avoid drinking.
Hi Ajay, Thanks beyond that which words can explain. You have designed such a channelized approach towards this law; Hats off :) Gratitude to you for having helped me through your course at this very crucial juncture in life… I knew about this but my approach needed to be more directed & you helped me seeing it and applying it properly. I have been travelling but haven't missed a single day of your course.Glad to have completed it. Wish you prosper & keep touching more and more lives.
Phenomenal change in me. Within this 21 days, I attracted many things using LOA. I am positive, loving, happiest girl From sensitive, angry, suspecting girl. Really life is awesome. I keep enjoying it nowadays. Thank u AJ for ur great work. All success to you. God bless your awesome work. Thanks a lot.
THANK YOU! for making me a part of this amazing journey and for the numerous miracles that have happened me during these 21 days. I gave up my suicidal thoughts by being grateful for the amazing life we have, knowing how impossible it is to create a living organism ourselves. Thank you for the beautiful beginning this universe has given me, to meet you soon universe..love ya!
Now I'm a very positive person. I mean very positive, peoples are so much attracted towards my attitude, they says I want to be like u and it really feels happy and AJAY SIR I want to thank you bcoz somewhere I needed this 21 days journey and my heart felt reverence to you.
Hey AJ, Thanx a ton for this awesome experience. This course for me was like a gust of strong wind that dispersed obsolete and negative attributes away from my life. I am grateful to universe for gifting me this life and giving the privilege to meet a staunch optimist like you. I will manifest all my dreams and I express my deepest gratitude to you. I wish for abundance for the entire Humanity.
Hey Awsome AJ, Thank you..Thank you…Thank you so much. I have joined first LOA program and then 28 Magical practice program. It was an amazing experience. I have learned the best thing by doing this course. Many times we find fault in others, if we got hurt we started to think that other person is wrong. But thing is not same always like this. Many time your own negative thoughts are a reason for this. After completing this course, My self-esteem is high. I know what I want from my life and what is good for me. And now I have started to follow my dreams. My heart is having peace. It talks to me all good and beautiful things of life.
Hi Ajay Sir, my trillion thanks to you for the support and guidance you provided during the magic practices. I came across your website a few months back when I was searching for something that would change my life and solve all my problems and insecurities. I was unknown to the power of gratitude and Law of Attraction, but now I m feeling amazing. It transformed my life, my thought process, and my family relationships are healing. I found myself surrounded by more magical and supportive people. Now I'm more at ease with spending money and surprisingly I feel more fulfilled and happy. I will always be indebted to you for everything. Looking forward to next magical session with you. Thank you, thank you and thank you!!!
How life change in just one Month. Today I am going to tell you my own manifestation story that I had manifested in my 28 Days Magic Practice. When I started to apply awesome tips by Ajay Sir everything was going to change magically in my life my mother support me even she is starting to follow Great tips. My all relationship is going best every day with love and in this period my Muscles Pain in left shoulder completely heal without medicines, even I felt due to this pain that might be I had had a major disease in my Head because of too much tension. Well, these are my biggest magical manifestation that had manifested in just one month and many more things I got by God grace & also with perfect guidance. This is my Starting I will share with you another manifestation very soon because every day I am getting many more things in my Life. Heartily Grateful and Thankful to my God, and Ajay Mishra Sir ever forever. Infinite Gratitude to You Ajay Mishra Sir. Thank you, Thank you, Thank you.
Before starting my 28 Days journey with Awesome AJ, I had told him exactly why I had joined the programme and what I was expecting out of it. I am a 17-year-old in the process of convincing my parents to send me to the UK for studying Architectural Design. Due to financial troubles, it was hard for me to talk to them clearly. By the end of the course, I had somehow confidently spoken to them and told them which Indian colleges I prefer too. My parents are considering UK for which I shall apply soon, and I also got into a reputed Arch school in Pune. Life has never been so kind. Thank you Awesome AJ and Thank you universe for all that I have today and for all that is to come. Lots of love and gratitude!
The things you start focusing on the universe gives you MORE & better!!! This is so true. Ever since I started religiously practising (I tried to at least) Law of attraction, I came across your pages, and it's been magical ever since. First, it helped me do all the practices on my own for 2 times courtesy your tips and action plan pages and made me determined to do under your guidance, and now when I have finally successfully completed it for the 3rd time with you. It truly is magical. I have taken baby steps now towards to have finally got the job and will start in January and the last stamp on that once the formalities are done, which I am sure through gratitude will happen. Changes so far significant, non-significant, claimed coincidences but overall the calmness within me has definitely reached to point of satisfaction that "I AM ON THE RIGHT PATH WITH RIGHT PEOPLE". Which in itself gives a high. ZILLIONS OF THANKS & GRATITUDE TO YOU AJAY MISHRA aka Awesome AJ. YOU ARE TRULY AWESOME!!!!!
No matter how difficult the situation is, AJ as a life coach makes it sound so simple and possible that this acts as a key factor of motivation in times of doubt and fear. With his magical words of encouragement, his awesome and happy spirit and his magical experience with the universe and gratitude AJ comes across as a very comfortable and easy life coach to work with. 28 magic practice with AJ is a must try for people who want to change their lives. Thank you Thank you Thank you AJ for being such a wonderful coach and the best partner throughout the magic journey.
Magical Greetings sir. Thank you, thank you and thank you for this awesome journey. After this magical journey, I have completely changed. Full of positivity, now negative thoughts don't affect me. Before joining this course I used to b sad and depressed all the time thinking why my life is such a mess, why it is like this but you came as a lifesaver and showed me the brighter side of life. Thanks a zillion for this. I was badly needed to change my thinking and this course did it, so my life changed from misery to happiness, my mistakes into blessings. I manifested small desires, which means a lot to me and most importantly I have peace of mind and I am happy all the time. All credit goes to you, sir. Thanks for guiding people and bringing back smile and happiness in their life with this awesome and magical journey. Continue your awesome work sir and making people live their dream life. Thank you, thank you and thank you so much.
Dear Awesome AJ, The journey so far has been so memorable and had a great impact on me. I don't know how to thank you in words. Your lessons have been as awesome as your dear self. I m thankful right from the core of my heart and wish you to stay blessed and may this magical effect of yours increase day by day. Thank you. Thank you. Thank you
Dear Ajay sir, Thank you, thank you and thank you, more thank you for your support your help and your appreciation during the 28 Magical Practice Course. Very helpful your support for my transformation. My birth on this earth is to do some great work and I am sure that I will achieve it very soon. Thank you, thank you, thank you, thank you and thank you Ajay sir for every support. I am great happy by your online course. Very much helpful and inspiring. You are a great person of the world. Thank u so much again
Hello Awesome AJ, Thank you for introducing me to magical journey and teaching about gratitude. There has been a magical transformation in my thoughts and lifestyle. Any negative situation or thought I am able to turn myself into positive.There has been magical healing of relationships, little miracles, epiphanies, past tuning myself to the vibration of Universe and biggest of all healing myself. Holding onto grudges and thinking the past was only hurting me till you showed me the way to do the forgiveness cycle. I have healed myself and let of go the past which I wasn't able to do till now. And this is all because of pouring gratitude into everything. I am manifesting my dream job and I am positive and confident I will live it.
Magical Greetings AJ, Loads of gratitude to you for bringing in this course and giving me an opportunity to do this course with you in a different way as I've already done this before using the book" The Magic " and I thoroughly enjoyed this journey of Gratitude with you in your way and in your guidance. You have explained each and every magical practice in a very simple and easy way. I loved your Awesome AJ 's tips in the last.Your Affirmations were superb and very quick in replying back my questions.You have taken care of each and every information and tips in the practice. The daily magical practices have helped me to understand the importance and power of Gratitude in my daily life and I make sure of using Gratitude every second. I have started believing in my own faith and believe that I can manifest anything that I want.This is the biggest achievement I have got following these daily practices and I did manifest little & small things and on way of achieving bigger manifestations. lots of magic dust to you AJ. Heartfelt Gratitude. stay blessed.
Hi Ajay, it was and will continue to be a magical journey for me. It transformed my life completely, I was facing hurdles in almost every area of life and then God send me an angel YOU! I am very grateful to you and now every incident that happened in my life, I see them as experiences rather than problems. You have changed my vision to look at things and events and I shall always be thankful. Thank you! Thank you! Thank you!
Thank you for your wonderful guidance and advice throughout these 28 days. Thank you so much for helping me to bounce back on my low days. After completing one round of magical practices, I am looking forward to starting again. My life has become truly magical. I am enjoying every bit of my life. I have released all my fears and negative thoughts and patterns and have become more positive, confident and magical. Thank you, thank you and thank you so much for each and everything, especially your "Message from The Universe". They really motivate me and help me to keep going and yes very soon, I will share my success story with you. God bless you.
Hi Aj, Starting this journey itself was magical. How did it happen I don't now, but I got into this course. Flying to the UK was one of the manifestations I had. Then each day I am happy without any problems. Whenever I am down your messages make my day. You are a God sent an angel. A small miracle, I lost my spectacles, but I can't remember where I lost usually I tremble and say I lost it. It's my fault but this time I was calm. I wrote in my gratitude diary. I am grateful for my specs definitely I will get it back. Next day morning I got my specs back. Then when it comes to health wise I had a severe cough even I went to the doctor they told it might take months for me to cure but Whenever I get a cough, I used to feel the healing power. I will say my throat is beautiful all pain is going to fade away. Well, everything was gone in two weeks. Every day I talk positively to my husband. I am dreaming about my job surely I will get it. I owe you a big time. Please let me know if I can help you in any way.
You have been an immense support to me since the day I met you and I guess I now you from 2+ years almost, I am an avid reader of your posts and blogs and session of magic practices with you opened door for some amazing things which I thought weren't so smooth, received tonnes of gifts, lots of love and my biggest dreams took a step forward toward their realization. Yes, it has transformed me and the transformation is still in progress and I owe you so much for all this. Thank you, for always listening to me, guiding me, supporting me, motivating me, listening to my silly issues, scolding me and for all the love, gifts, blessings and of course magic. Wish you best of everything! Lots of love.
Dear All, just one thing to say about 28 MAGICAL PRACTICES Training with Ajay Mishra was a Mind Blowing Experience. I did that in April 2014 with him I recommend it's worth doing. You'll rock from starting to end. It's really a magical journey under his guidance, moreover, I found it value for money. Thank You, Thank You and Thank You.
Hi Ajay, I am really glad that I decided to follow the 28 days magical practice with you, your daily emails inspired me and motivated me to follow and complete the magic practice. I was going through a tough time, but the practice kept me happy and hopefully. Before the practice I was job hunting with no luck and my relationship with my boyfriend was over, during the 28 days I got my dream job and my boyfriend and I are in a much better place. I really appreciate you organising the course and will keep practising the magic practice for different areas of my life starting with relationships. Thank you very much and keep doing what you are doing.
Firstly a very big Thank You to my friend Neha who introduced me to the world of Magic. The day I have started my journey, I have been experiencing positive changes in my life. My life is full of happiness. I enjoy Magic Practice daily and ever since my life has become more beautiful and successful. Thank You, Thank You and Thank You dear so much. Also, a big Thank You to Awesome AJ. You are just awesome. You have inspired me a lot through this website. I am looking forward to get coaching from you.
My hearty Thanks to Mr Ajay Mishra to share his ocean full of knowledge with us. To make the Magic Practice so simple and easy to practice and apply it on a daily basis. I have friends who have read the magic book more than once but were unable to understand it and now with the help of your blog they are finding it very easy to understand and to practice it. I love the concept of Universe Message. And the abundance of thank you for highlighting topics, which was hardly taken care of for instance, how to apply Law of Attraction for studies, to score high marks or clearing an interview. Thank you so much for all the efforts and support. Thank you Thank you Thank you. Abundance of best wishes to you.
Hi Ajay, Thank You Thank you Thank you. Thanks a lot for helping all of us discover the true magic in our life by the 28 Magical Practices. It feels as though these have become a part of my day-to-day life. In fact, the magic step practice, magic Food, magic health, magnificent cue and magic rock are the practices, which I do, almost every day. It feels so awesome and so wonderful to follow these and more awesomeness comes back when I see and feel certain events and people around me through which the universe shows me that magic is always around us.
Hi Awesome AJ, my million thanks to you for your generous support and kindness to help and guide me do the 28 Magical Practice. It's truly an amazing experience and from the day 1 of practice, I did feel a big positive difference in my day to day life. And because of that, I was inspired to keep practising the journey with the help of the guided tips of your program. I will be keeping in touch with you. May you continue to help us and others to bring joy and abundance in life. More power to you! Thank you Thank you Thank you!
Thank you so much for your wonderful guidance during the 28 Days Magical Journey. Positive things have started happening in my life. This practice has made me realize how blessed I am. This practice has increased my faith and my wishes are coming true. Thank you so much, its all because of your guidance. Thank you.
You are really Awesome AJ. I love your AJ tips & Universe Messages. I was lucky to do 28 Magic Practice under your guidance and I have attracted many things. Also, I become more positive. Thanks, Thanks and Thnx for your support 365*24.
Thank you so much for your effort and dedication you take to motivate everyone. I have my dream job now and I am working on my other goals now. Your posts and website are just awesome. It somehow gives us a spark and let us believe in our dreams. So I again thank you for the awesome 28 Days Magical Practice Course. I hope you will continue to motivate millions like me.